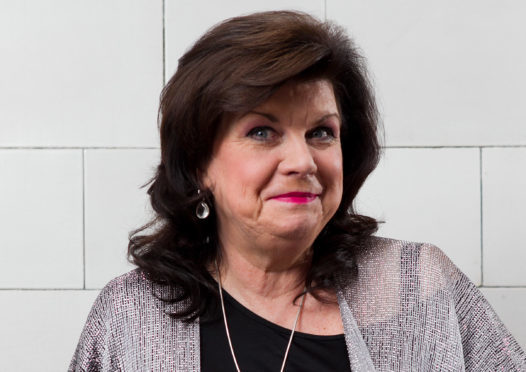 Comedian Elaine C Smith is set to host an evening of politics, music and comedy in Highland Perthshire next weekend.
The Burdz Eye View television star will take to the stage at Birnam Arts Centre to compere the event on Saturday August 18, which will feature songs and stand-up comedy as well as political debate.
The Glaswegian through her weight behind the independence campaign during the 2014 referendum but there will be members of both sides of the debate on the panel for what has been described as a "friendly conversation about the future of Scotland".
Arranged by campaign group Dunkeld and Birnam for Independence, organisers hope to start an open dialogue to see what has changed since the vote four years ago.
The panel will include Pat Watters, former president and Labour leader of the local government umbrella COSLA, Carolyn Leckie, co-founder of Women for Independence, Drew Campbell, former president of Scottish PEN, the writers' association and free expression campaign group and Mary Senior of the University and College Union, which represents academics and lecturers.
Elaine said: "Everyone is welcome to come along to this event whatever their party political allegiances, their views on Scottish independence, or where they stand on Brexit.
"This will be a friendly conversation about the future of Scotland and it should also be a great night out with songs, stories and stand-up comedy as well as respectful political discussion."
The event will run from 7pm until midnight and tickets are available by contacting Birnam Arts Centre on 01350 727674 or visit www.birnamarts.com.