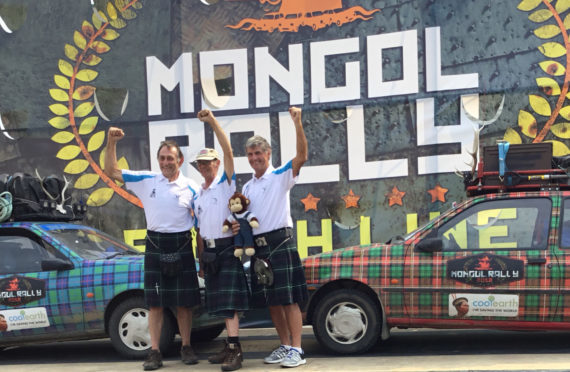 A team of Tayside businessmen have reached the half-way point on their mammoth mission across Europe.
Three locals are driving from John O' Groats to Siberia and back in worn out tartan cars to raise money for charity.
Jo Williamson's wife Sue lost her life to phaeochromocytoma, a rare tumour that affects only a small number of Scots each year.
Two of her grown-up children, Jennie Chinembiri and James Williamson, found they have inherited the same deadly condition and there is a chance their children could get it as well.
The European adventure will raise money for charity Findacure to save the twins diagnosed with the hereditary condition.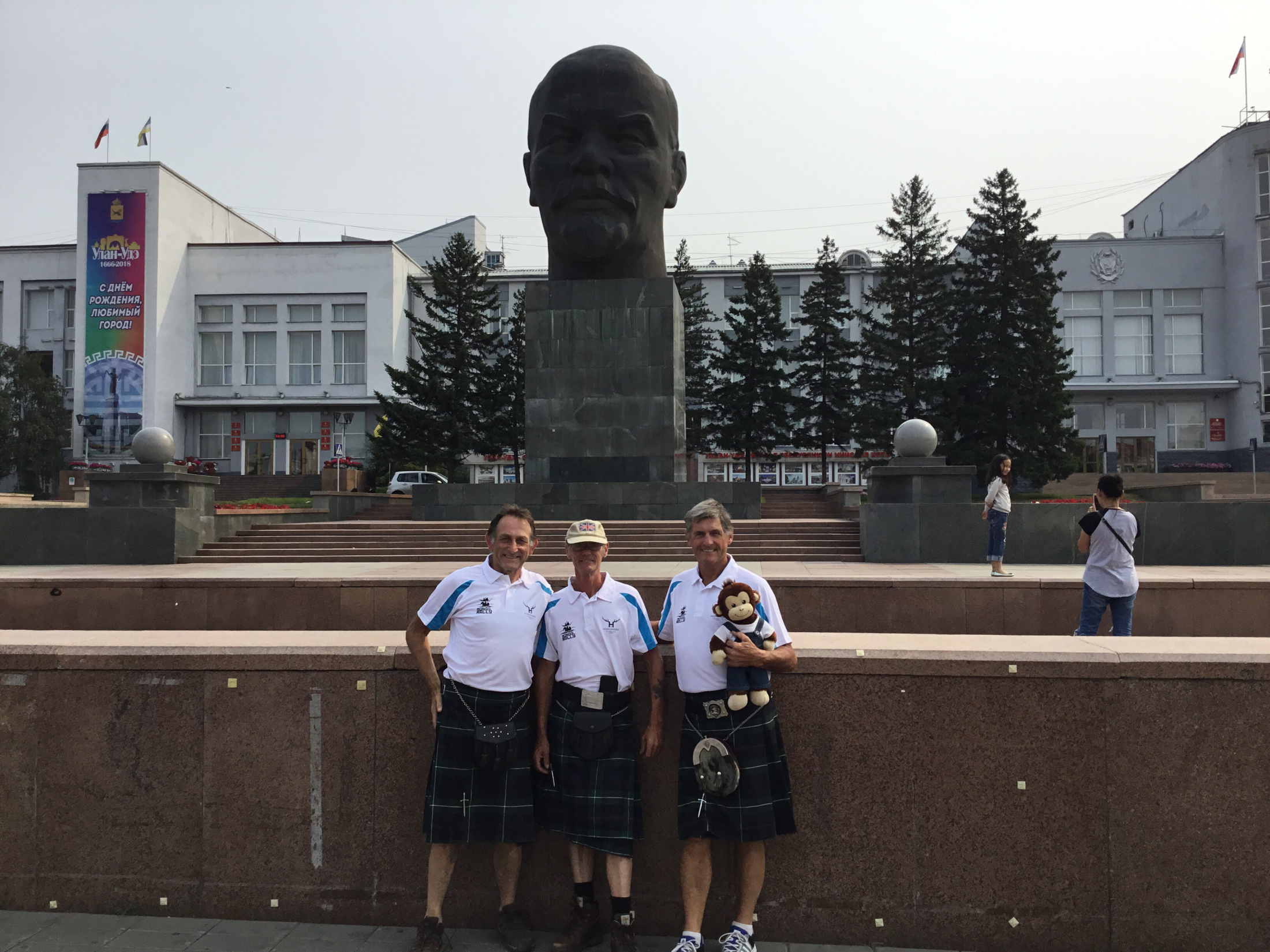 The group – known as the Highlanders – set off on their 14,000 mile sponsored drive on July 7 and finally reached the turning point in Mongolia.
Monumental challenge to save twins from rare genetic disease
Mr Williamson was joined by recently-retired Perth harbourmaster Brian Meldrum, local businessman Rick Wright and hotelier Gordon Blair. Mr Meldrum dropped out in Turkey.
The friends have driven a pair of 22-year-old Ford Fiestas across the Mongol rally route without any support or back-up. Both vehicles have been covered in tartan for the journey.
The group have been promoting Perth throughout their trip, sharing stories with locals about the Fair City.
The trip is also being filmed with in-car cameras and could be made into a documentary for Sky TV.
So far, the drive has taken them through 16 countries including Bulgaria, the Gobi Desert, Uzbekistan and Kazakhstan, as well as camping 96 hours to wait for a boat to take them from Baku in Azerbaijan to Turkmenistan.
Having experienced torturous conditions and pot hole infested roads, the trio is now traveling through Russia as they head home.
Mr Blair's daughter Wendy Watson, said: "We now know they made it to Mongolia.
"They have finished the rally part and are on their way home.
"In a lot of the countries they have not had any mobile signal, so we have gone for days back home without talking to them.
"The cars they got were the last model before they switched to electronic, so they have had to improvise when the cars have broken down.
"Some of the roads have been horrible and they could only manage a maximum speed of 15 miles-per-hour. It has been tough for them.
"In Mongolia they had five days driving through dirt pot hole roads on their own.
"When they reached their half-way point a family in Mongolia took them in for food and a rest. It has been enjoyable for them but also really tough."
The trio is expected to arrive back at John O' Groats on September 6.
£3,200 has been raised on their fundraising page, with the trio hoping to almost double that amount.
To donate, go to https://uk.virginmoneygiving.com/charity-web/charity/displayCharityCampaignPage.action?charityCampaignUrl=pheo-research.
You can also keep up with their travels at https://thehighlandersuk.wordpress.com/.