As rescues go, it wasn't the kind of Code Red former Royal Marine Davie Mckenzie was used to.
But when an endangered red squirrel became trapped in the middle of the River Tilt in Highland Perthshire the landing craft expert knew what to do.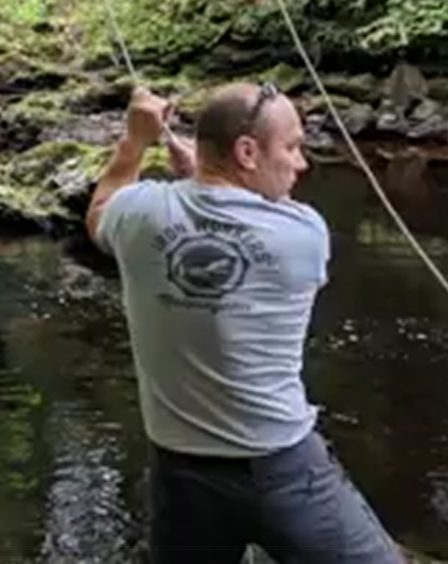 And now the video of his makeshift bridge build and rescue has attracted hundreds of views and comments on Facebook.
Davie said: "I was out walking the dog on the usual path and I looked down at this rock in the middle of the river and I saw this squirrel stepping around on it.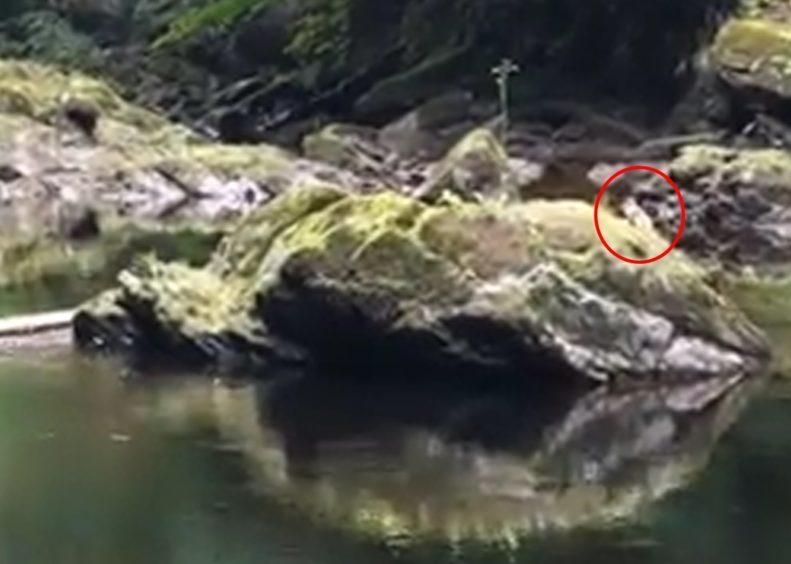 "Squirrels can swim if they have to, but they don't like it and this one looked distressed running from one side of the rock to the other."
Davie, 45, who runs the Food in the Park chip shop near Blair Castle, rushed back to his business to fetch a pair of long posts.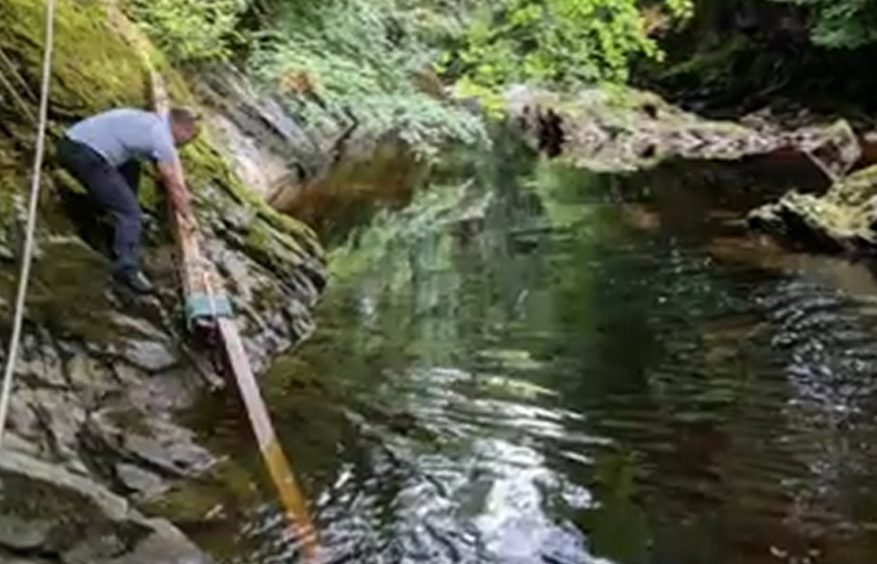 He lashed them together with a stretch of rope and laid the makeshift bridge down between the bank and the rock for the squirrel to run across.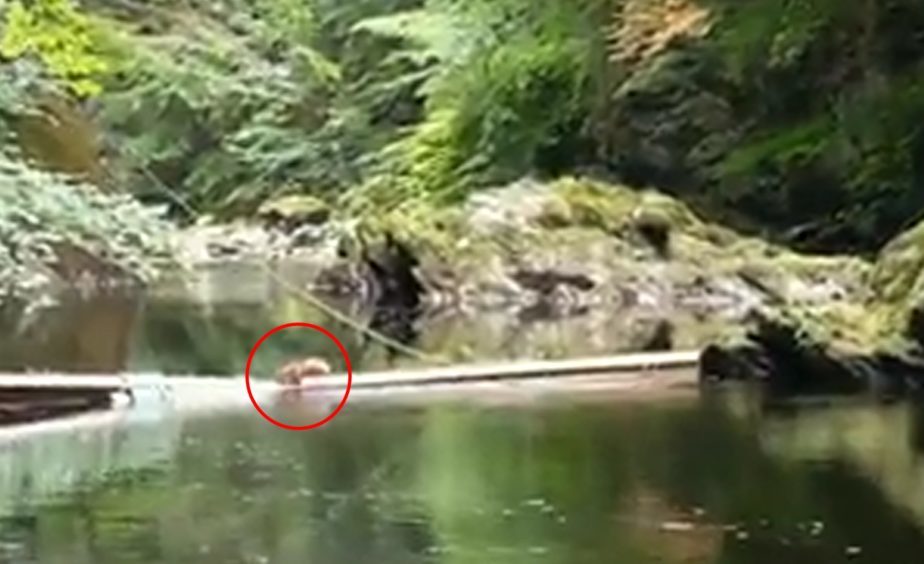 "I felt very relieved to see the beastie back on dry land and away up a tree. I'm quite passionate about animals and I think the red squirrel needs all the help it can get," he added.
His partner Sally recorded the rescue on her phone before posting the video on the Food in the Park Facebook page that night.