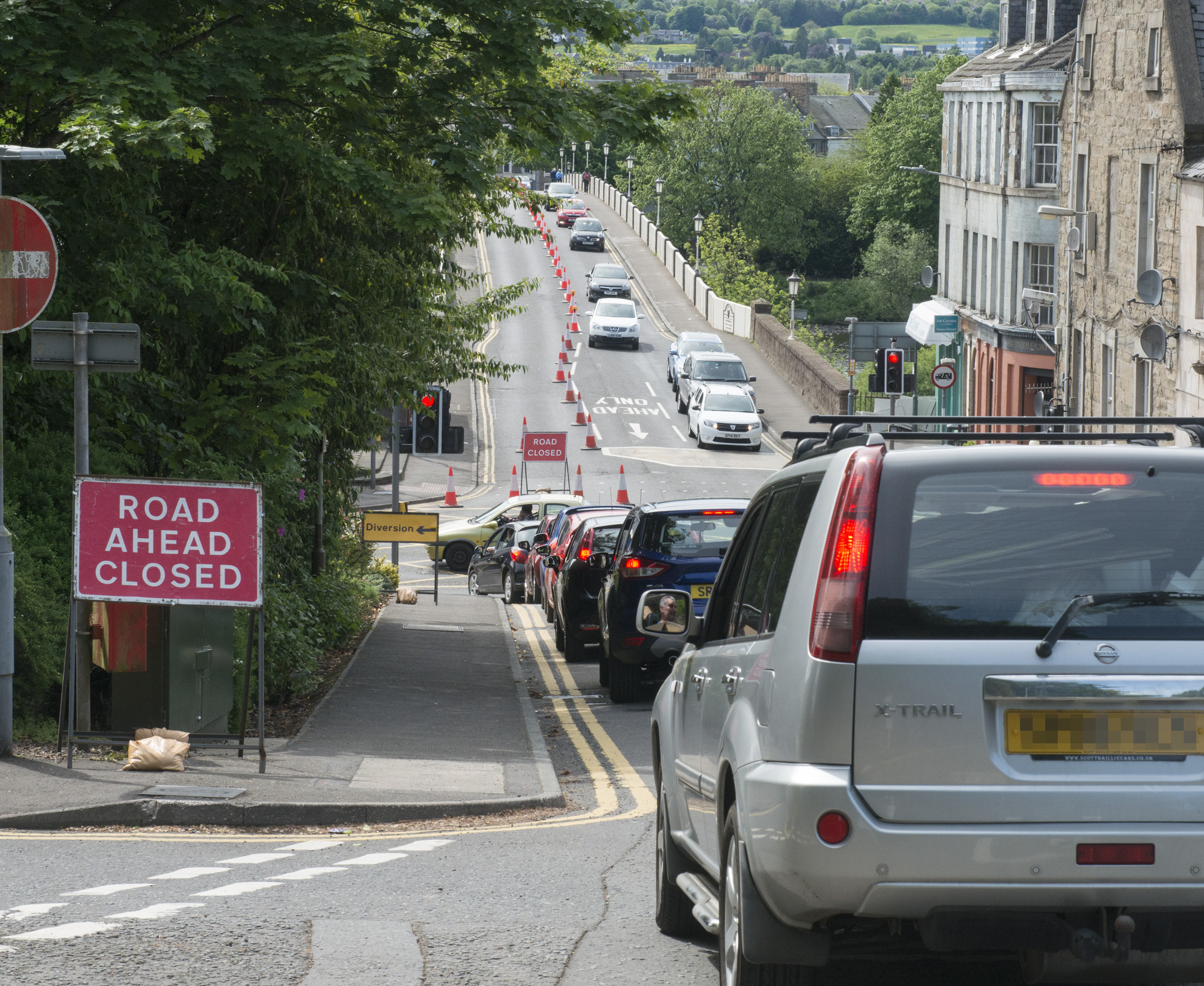 The death of a pensioner in a horrific collision with a lorry in Perth has forced local cyclists into taking direct action to protect their lives.
Bridgend resident Margaret Lowdon, 75, died after being struck by an HGV in July, sparking calls for a major overhaul of roads and paths in the city.
Cyclist Sam Bird, 33, was so worried about safety he wrote to local councillors asking them to join him for a ride through Perth so he could point out the most dangerous spots on the city's roads and junctions in person.
"The accident made me she realise just how vulnerable I was," he said.
"I don't possess any skills that she [Lowdon] didn't have. The paths are really poor quality. As a cyclist, you are often left stranded in no man's land – a sitting duck for traffic to go into the back of you."
Mr Bird, who commutes nine miles from St Madoes at least three times a week, paired up with fellow cyclist Katharine Demain for a Friday afternoon ride with Councillors Angus Forbes and Lewis Simpson.
"I'd glad they took me up on my offer. It shows a complete willingness to understand the issue from a different perspective," he said.
Greater segregation between cyclists and traffic and improved junction design were the improvements he most wanted to see.
"I hope the councillors will get a different perspective on what it is like to be a cyclist in Perth and that I will be able to contribute to the future cycling strategy."
Mr Forbes, convener of the council's environment and infrastructure committee, said: "I would just like to thank Sam for meeting with Councillor Simpson and I to discuss what improvements could be made to the road network.
"Sam had some very interesting ideas and I look forward to exploring these further with colleagues to help benefit cyclists across the area."
The council is currently developing a business case to attract additional funding for investment in cycle infrastructure, and is also forming a cycling user group made up of local cycle groups and officials.