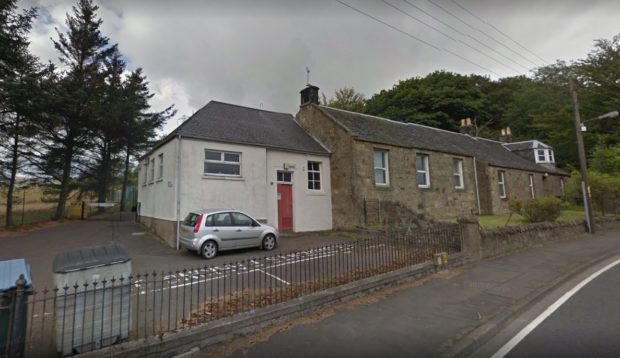 Parents have launched a petition to save the Perth and Kinross region's smallest school.
Blairingone Primary could be closed next summer as part of a controversial estates shake-up.
It has been earmarked for the chop because of its tiny roll, with just five pupils attending and no new starts enrolled this year.
The plan, to close Blairingone and move pupils to Fossoway Primary about seven miles away, was agreed by Perth and Kinross Council in May despite objections from some councillors and local families who said the school was a vital part of the community.
A local mother has launched an online petition, calling on the local authority to keep the school open.
In just a few hours the petition, hosted on the change.org site, attracted nearly 100 names.
Hazel Robertson, who set up the campaign, said: "Blairingone has already lost its pub, village hall, church and shop please don't let us lose our school too."
Hazel moved to the area last year, two months before her son was due to start primary one.
She said he originally went to another school, partly because she worried about the threat of closure hanging over Blairingone.
But after several months, her boy was "miserable" at school and Hazel decided to move him to Blairingone.
"We have never looked back," she said. "He's excited about his day ahead and every day he looks forward to his day at school.
"When he comes home he's eager to tell you all about his day.  His confidence has grown tremendously and so has his school work."
She said: "My son and the other kids love Blairingone Primary School.  The teachers and staff are so welcoming and everyday they fill you in on all the progress your child has done."
The council has set the ball rolling on a consultation exercise, to give the public a chance to have a final say on the closure plans.
If approved, Blairingone will close its doors at the end of June. It is proposed pupils will decamp to Fossoway from July 1.
Two public meetings will be held later this month to discuss the proposal and the consultation period will run until October 5.