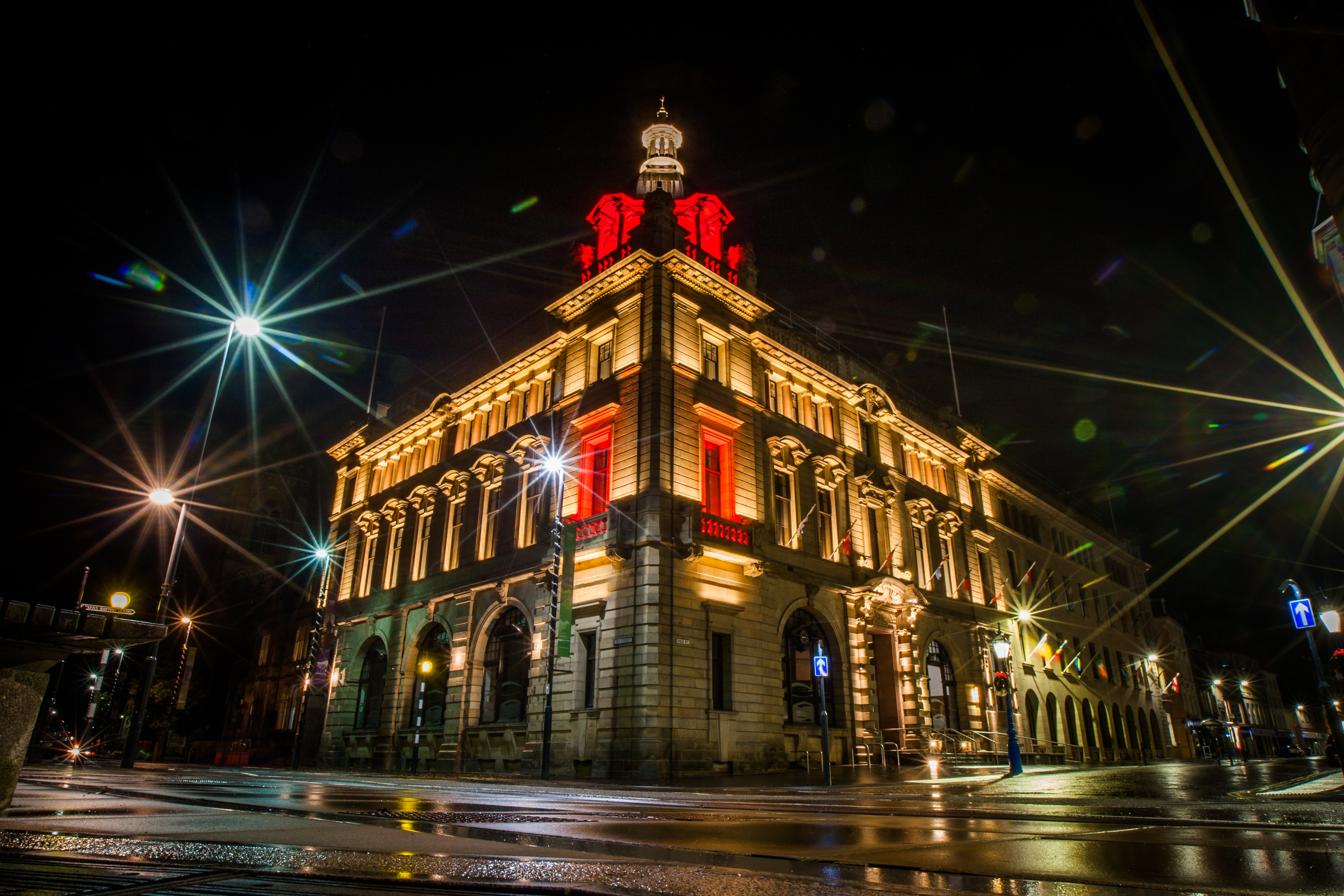 Significant issues with a state-of-the-art audiovisual system in Perth and Kinross Council's revamped headquarters are hampering the authority's ability to make key decisions, say critics.
Councillors from across the political spectrum have united in expressing their "outrage" and "frustration" at persistent problems with the £140,000 audiovisual (AV) technology.
Problems include faulty TV screens, inconsistent microphones and video cameras that stop recording in the middle of key votes, including a recent decision on closing a rural school.
The large TV screens – installed in the chamber so the public can view documents referred to in planning decisions – also failed at the most recent planning and development committee.
Council officials installed the AV kit to display presentations and to allow for committee recordings to be made available online.
Liberal Democrat councillor Lewis Simpson said it was an "outrage" that the problems were persisting, despite repeated complaints about the system.
"We go into these meetings with our fingers crossed hoping that it will work," he said.
"We have reached the stage now where officers should go back and check the receipts."
Planning committee convener, Conservative councillor Roz McCall, said the ongoing issues were "frustrating".
"It is so important that the committee are given a clear understanding of the application before us and the pictures are vital in doing that. A simple IT problem makes that harder and it is imperative that we find the problem and fix it," she added.
SNP councillor Eric Drysdale said the microphones in the chamber were also prone to causing problems.
"This is not something new. If it is the system that is at fault then it should be replaced as it is not doing its job properly," he said.
IT issues also disrupted last month's lifelong learning committee, said Independent councillor Xander McDade.
"The recording of the second half of the committee has been lost. This has meant that members of the public cannot watch how their elected representatives voted on important matters in the second half including voting to close a rural school," he said.
"I hope that these issues will be resolved as a matter of urgency."
A spokesperson for Perth and Kinross Council said: "In general terms, the system functions as required.
"We acknowledge and share Cllr Simpson's concerns regarding technical issues with the system at Wednesday's committee meeting, and we can confirm that following that meeting, we arranged for the installers to attend to check the system and take action required by way of a resolution for the issues arising."