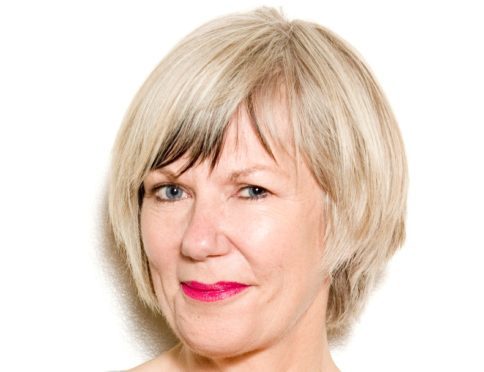 An internationally-celebrated festival hailing the success of females gets under way in Perth at the end of the month.
Women of the World (WOW) will be launched by its founder, Jude Kelly CBE, at a networking breakfast in the city centre on Friday September 28.
During the three-day festival, now in its ninth year, the women's rights advocate will be meeting teenagers and taking part in talks and events throughout Perth.
Ms Kelly, artistic director of the Southbank Centre in London, said: "I founded WOW because I felt we needed a place to get together, to talk and discuss – in a spirited, frank and inclusive way – all the barriers and possible solutions to achieving a gender equal world and also understanding of the intersections that further divide us.
"WOW Perth is a festival, not a conference or symposium because we want to attract and celebrate women and girls from all walks of life.
"Despite the gravity and seriousness of the issues that hold us back, we aim to build a place of warmth, shared respect and fun."
The breakfast at the new Chester's Coffee House in St John's Street will be hosted by Perthshire Businesswomen's Network (PBN), which celebrates its 20th anniversary this year.
Jane Rennie, PBN chairwoman and founder of the Extraordinary Training Company, said: "We are incredibly excited to welcome Jude Kelly CBE to Perthshire Businesswomen's Network.
"In Perthshire, we have many exceptional women in business and we are sure Jude will be inspired by our members as much as they will be by Jude's fascinating story.
"WOW Perth looks set to be a fantastic event and we are delighted to support the Festival, hosting the event's founder at our breakfast networking event."
WOW now takes place in 15 countries, with more than two million women taking part. This will be the second time it has been held in Perth.
Other events during the festival include yoga, sports, arts and crafts, debates, readings and presentations, most of which will be held at Perth Theatre.
Crèche facilities for children aged five and under will be available on each day of the festival.
A full programme can be found at:
horsecross.co.uk/festivals/wow-perth-2018
.