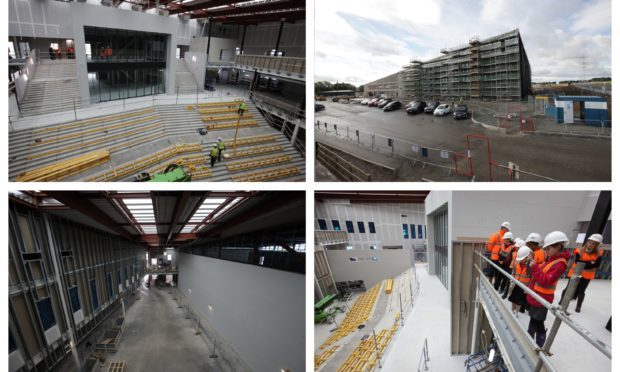 The Courier has been given a sneak peek inside Scotland's newest secondary school.
The £32.5 million Bertha Park building is taking shape on the edge of Perth.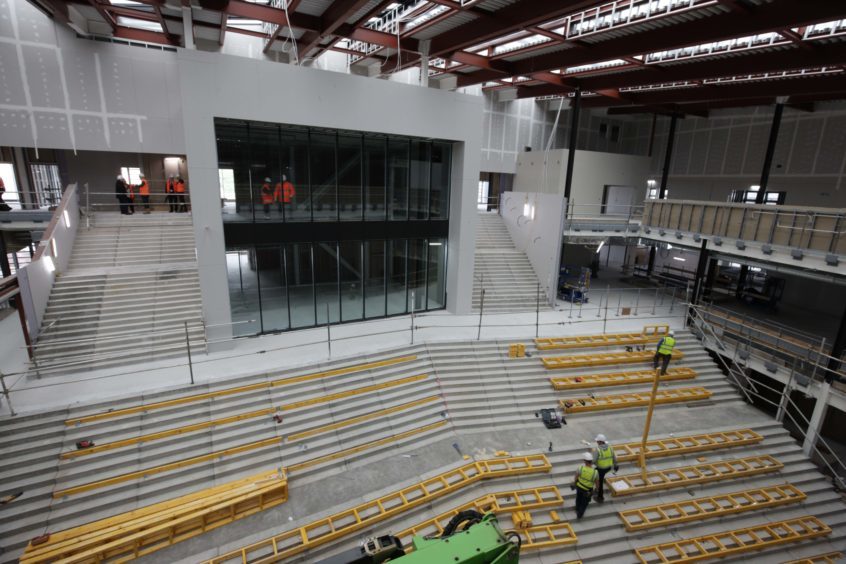 It is the first brand new secondary school to be built in Scotland for more than a generation.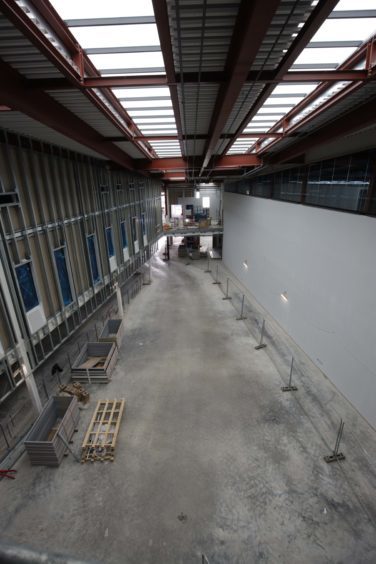 The project has now reached a major milestone, with a topping-out ceremony to mark the last part of the structure being swung into place.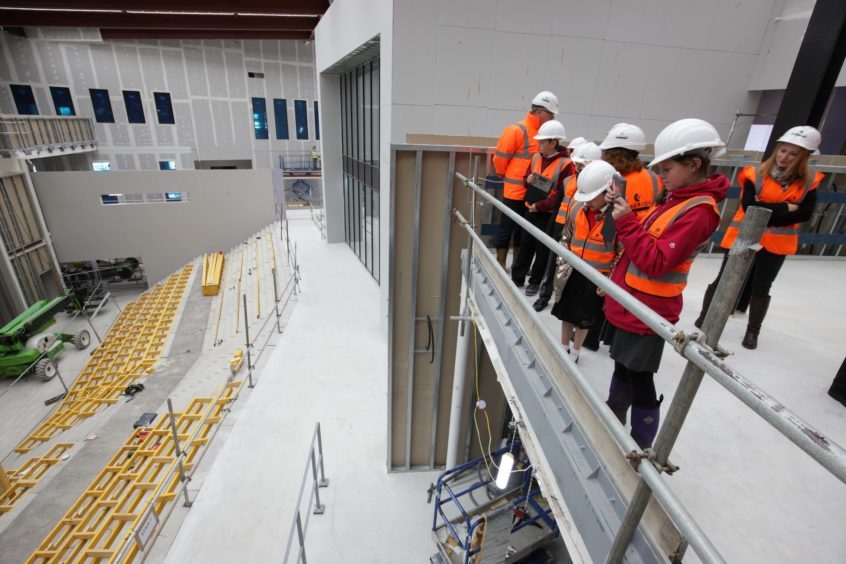 Local schoolchildren, including youngsters who will attend the school when doors open next year, were invited for a tour of the 1,100-capacity school, and given the chance to sign a commemorative plaque which will go on permanent display once the building is open.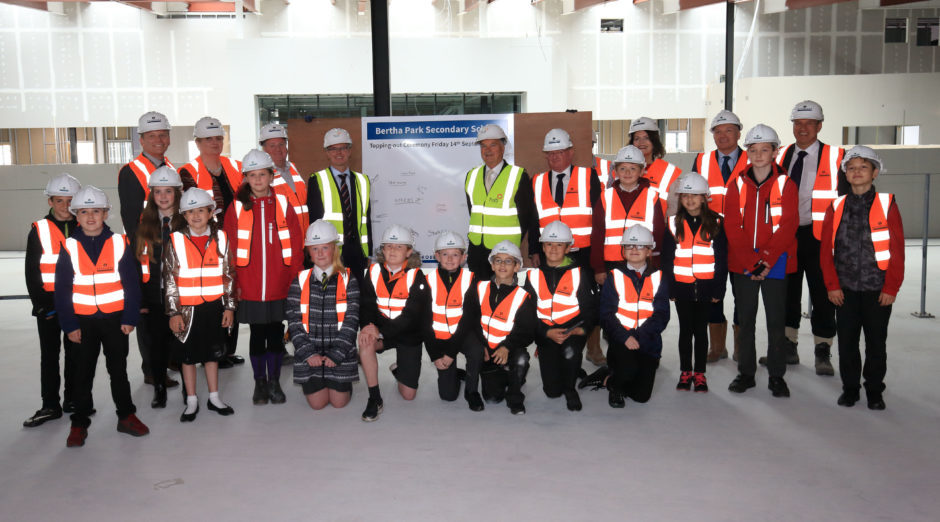 Construction firm Robertson, which is building the school for Perth and Kinross Council, revealed a striking entrance hall, first floor maths classrooms and a sun-soaked science block.
Bertha Park will also boast a sports hall, gym, full size grass and synthetic football pitches and a games area.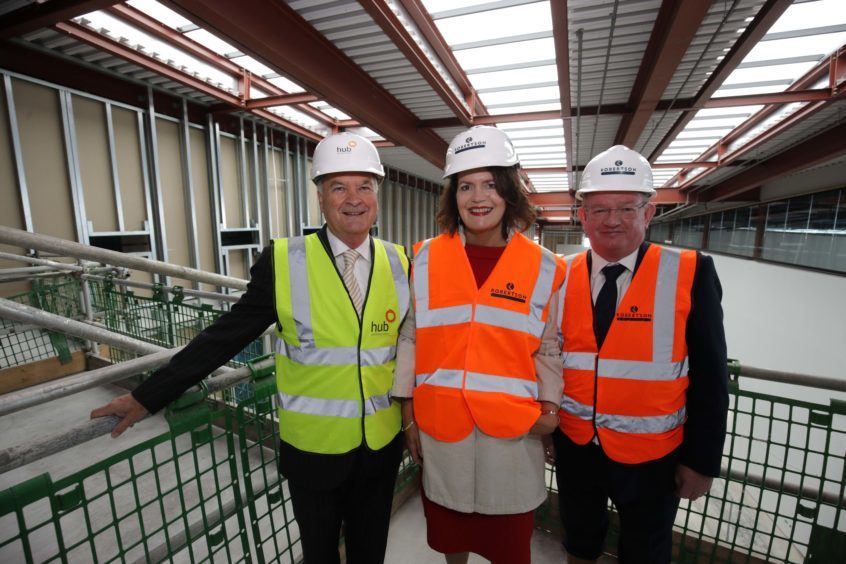 The building overlooks part of a £1 billion housing estate of the same name. The 3,000 home development is the biggest expansion of the Fair City in more than a generation.
Robertson chief executive, Derek Shewan, said: "The construction programme at the new school is progressing well and we were delighted to welcome key stakeholders to the site for the official topping out of the building.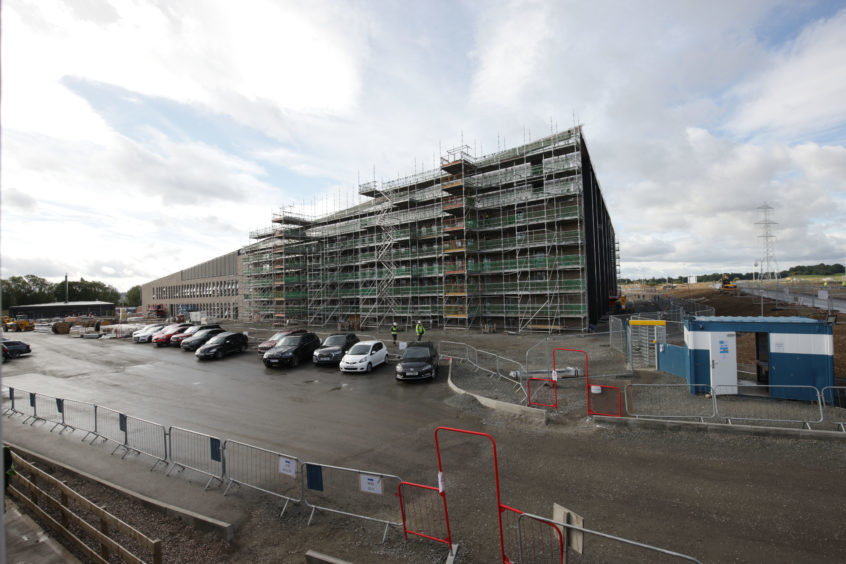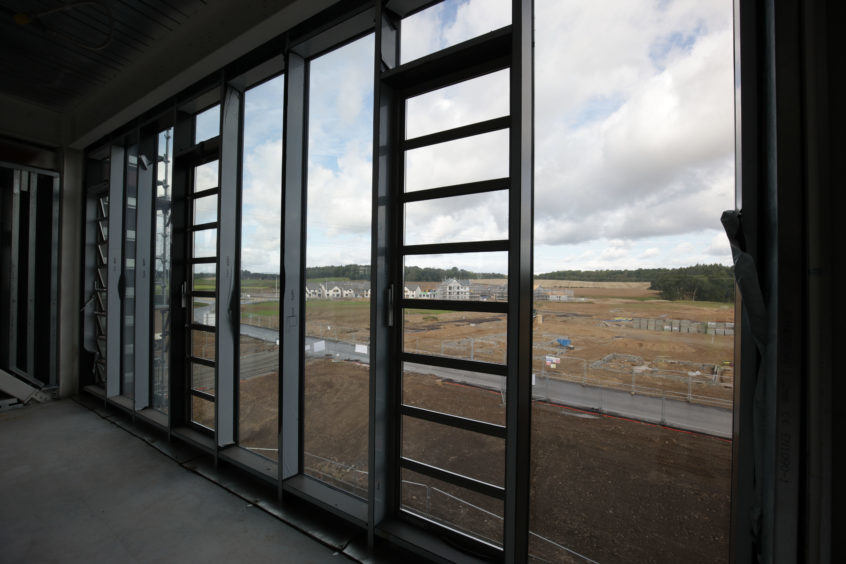 "We have extensive experience in building new schools, not only across Tayside but throughout Scotland and I have no doubt this will be among the finest in the country."
Council leader Murray Lyle said: "A key focus for the council is on improving the learning and teaching environment for pupils and staff in our schools and Bertha Park High School is a significant element of that.
"We are creating a completely new school community here and a tremendous amount of work has already gone into planning for the school going live next August."
The authority's new chief executive Karen Reid said it was an exciting time for the area, particularly for young people. "I am delighted that this major project for our school estate has now reached a crucial stage in its development," she said.
The project is being led by hub East Central Scotland on behalf of the council.
Chief executive Gary Bushnell said it was the sixth school project the organisation had been involved with in Perth and Kinross.
Bertha Park was awarded £23m of Scottish Government money and is part of a wider £145m shake-up of schools across the region. It will be the first completely new secondary – not a replacement – to be build in Scotland since 1995.