A Crieff woman has gone back to the future to relaunch her career.
Former hotel receptionist Ellen Pryde, 25, now dresses in iron age clothes every working day and gives visitors to Kenmore's Scottish Crannog Centre on Loch Tay a guided tour of spinning, cooking, using a lathe, and other millennia-old crafts.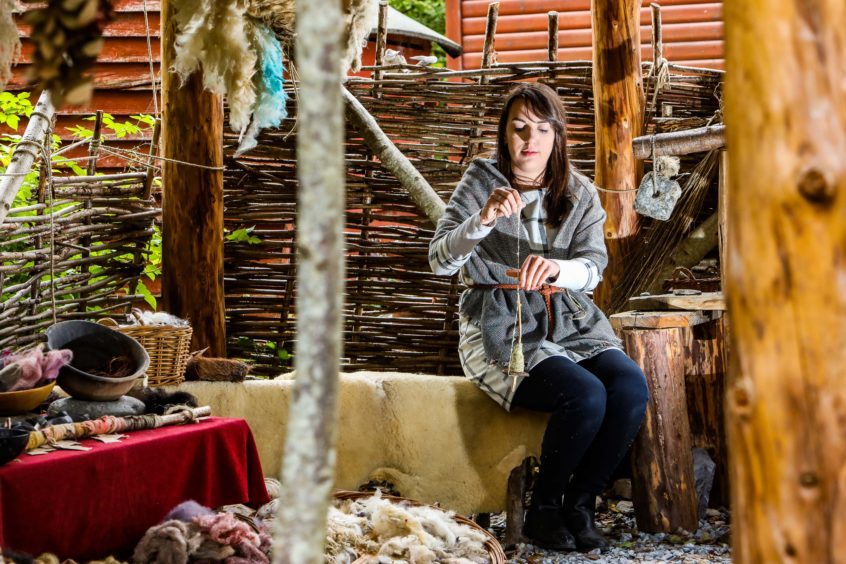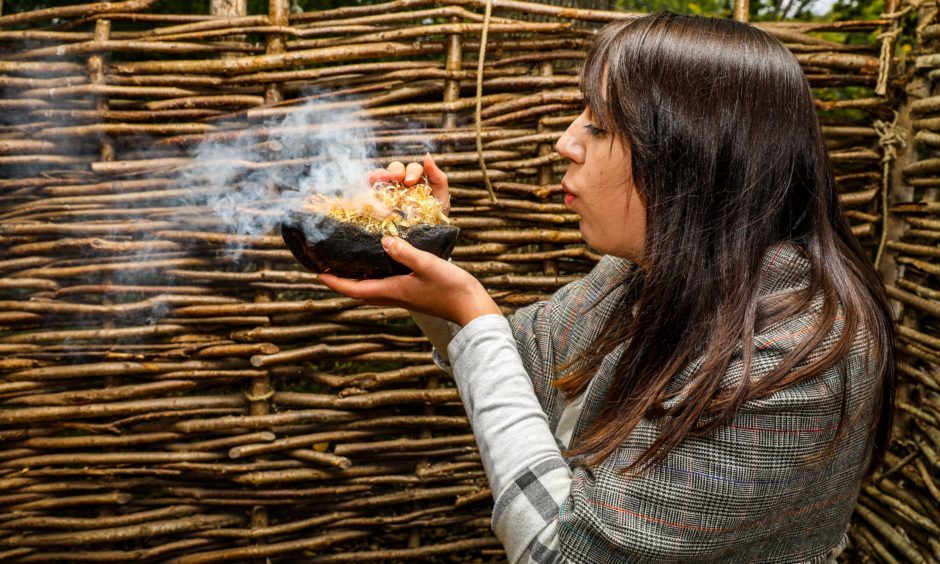 She is one of 22 trainees who beat the odds to win a place on a National Lottery funded programme to make careers in museums more accessible.
"I had worked in hospitality since leaving school and I thought this would be a good change of direction," she said.
"Some of it is similar in the way of engaging with customers but there is a lot more job satisfaction here as people want to come to the centre to learn. I feel I am part of something good."
She gives up to three tours a day, with visitors coming from all over the world to learn about life in Iron Age Scotland and the peculiarities of living in a house on stilts in the waters of Loch Tay. Marketing activities take up the rest of her time.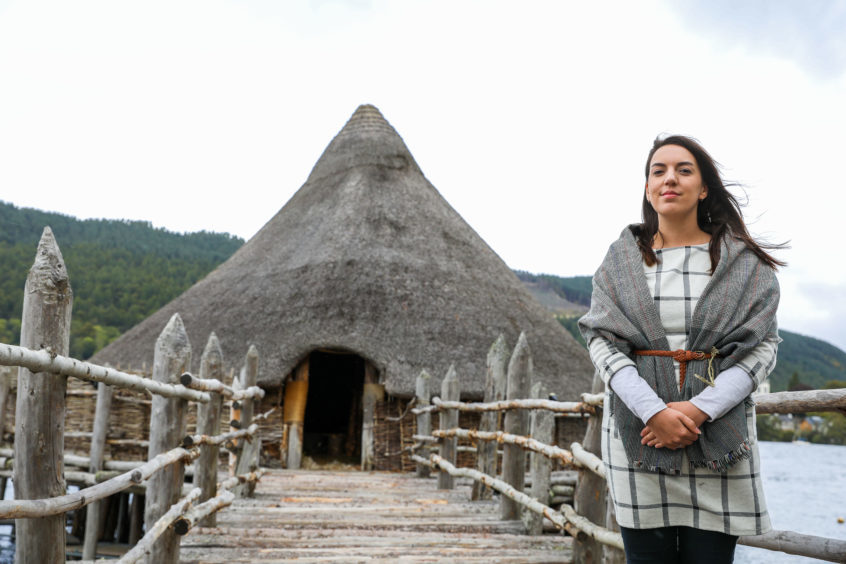 "I try to get people to dress up. It is about creating the right atmosphere and making sure people actually feel like they are there. It makes it interesting for them and helps them to learn more information about it."
Her year-long placement only began in August but already, she has had to show some high-profile guests around the crannog, such as Parliamentary Under Secretary of State for Scotland Lord Ian Duncan.
"He was really, really nice. It was good because he told me he had worked with looms and textiles earlier in his career too."
And the hardest thing about her new role?
"Lighting fires. It's a physical thing and I haven't got the knack yet, but I'll get there."
Run by Museums Galleries Scotland, the Skills for Success Programme, has created opportunities for 22 non-graduates in Scotland to break into the museum world.
Trainees receive a £15,000 bursary and complete a qualification in Museums and Galleries Practice.
Mike Benson, 57, managing director of the Scottish Crannog Centre, said:
"We were looking for someone who had a different view of the world, who was younger, and from the local area. Now we have a superstar in our midst."
Lucy Casot, Head of the Heritage Lottery Fund in Scotland, said: "These trainees are embarking on a career path that has generally only been open to graduates.
"They are getting a chance to develop a passion into a career making a huge difference to their own lives while playing an important role in the future of Scotland's heritage treasures."