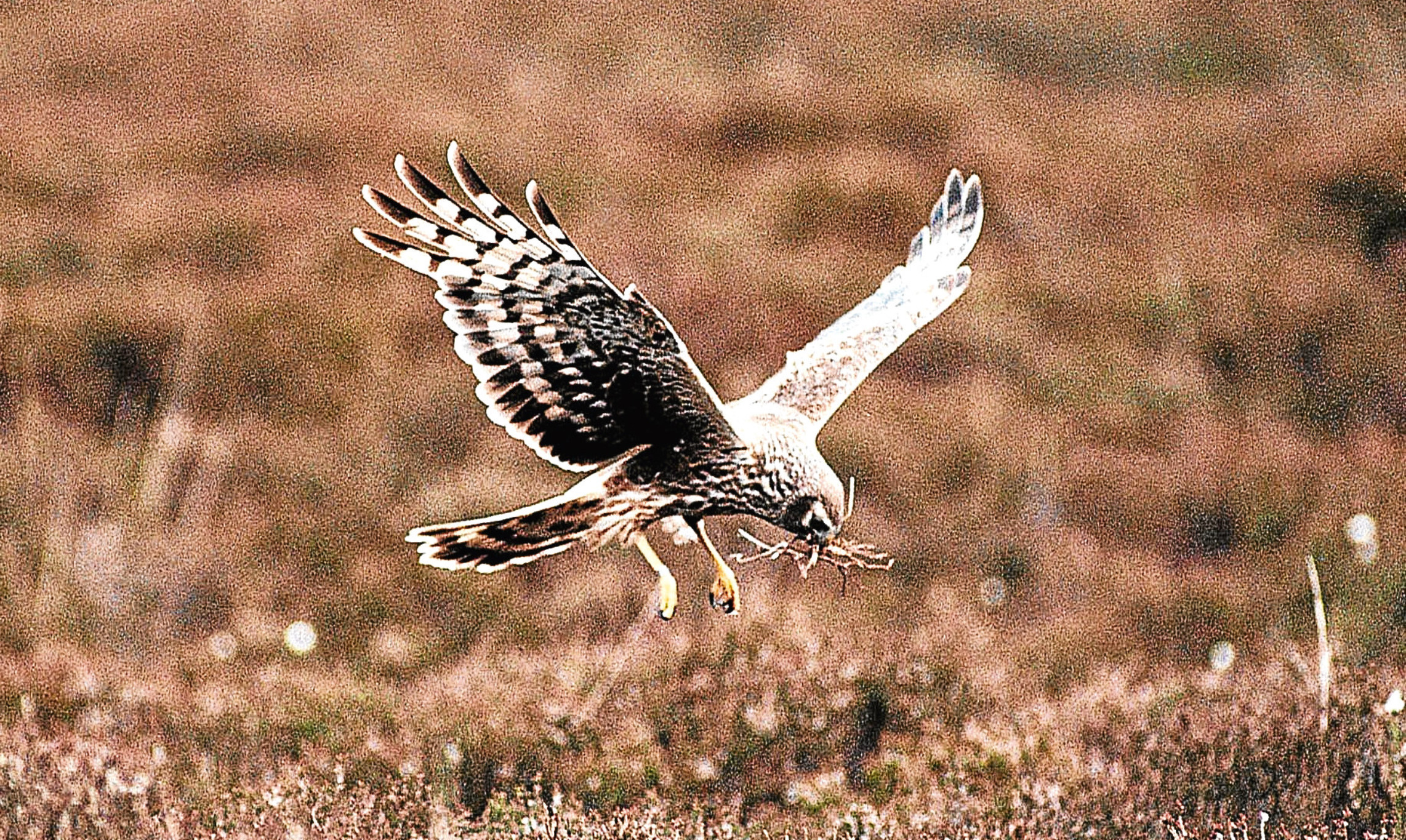 A Perthshire hen harrier is among four of the satellite-tagged raptors which the RSPB say have gone missing in suspicious circumstances in just ten weeks.
The Perthshire harrier is the oldest of the missing birds, having been last recorded on a grouse moor to the north of Glenalmond on September 24.
Named Heather, it was tagged in 2017.
The first bird to disappear, Athena, was one of a small number of chicks to fledge from a nest in Northumberland.
She travelled north into Scotland, with her last known position a few miles north west of Grantown on Spey on August 16.
The other two birds were tagged on the National Trust for Scotland's Mar Lodge estate in Aberdeenshire this summer.
Margot disappeared on August 29, with her last known position a few miles south west of the Lecht ski centre, and Stelmaria was last recorded north west of Ballater on September 3.
All were tagged under the RSPB's EU-funded hen harrier LIFE project and the organisation said the last known location of all four birds was over land managed for grouse shooting.
LIFE project manager Dr Cathleen Thomas said: "To have more hen harriers disappear, including three of this year's youngsters, is devastating for all of us involved in monitoring these hen harrier chicks.
"These birds have vanished in similar suspicious circumstances to four other birds tagged by the project that disappeared this summer with last recorded locations on or near grouse moors in England and Wales.
"These eight suspicious disappearances in the past 10 weeks are a further blow for the conservation of a species whose UK population has declined by 24% since 2004.
Ian Thomson, head of investigations for RSPB Scotland said: "Given the tiny number of hen harrier chicks tagged each year, the regularity with which they disappear, again indicates that we are only ever aware of a tiny proportion of the true number of protected raptors that are being illegally killed.
"In common with so many previous disappearances of satellite-tagged birds of prey, each of these missing birds was last known to be on a moor managed for driven grouse shooting before its transmitter suddenly stopped.
"The picture is becoming ever more clear – in almost all cases when a tagged birds dies naturally we are able to recover its remains; if it disappears over a Scottish grouse moor, it's never seen or heard of again."