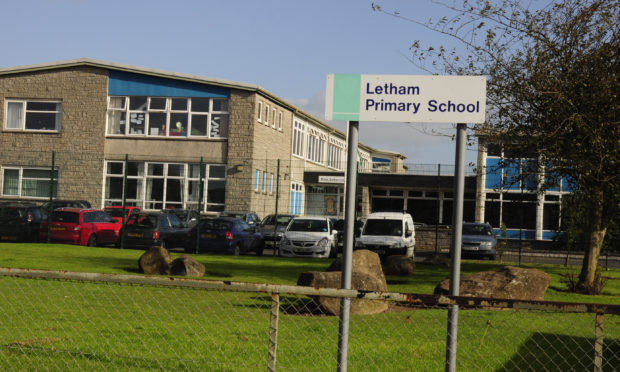 Plans to expand a Perth school to cope with an expected increase in nursery children, have been approved.
Perth and Kinross Council is extending the pre-school section of Letham Primary to accommodate another 100 pupils at a time.
The project will get the school ready for a Scottish Government initiative which will almost double the provision of free early learning and childcare provision to 1,140 hours per year by 2020.
Council officers have given the go-ahead to proposals for a 5,000 square foot expansion at the south-east corner.
The extension will be built on part of the playground, while a new outdoor play area will also be created. There will also be five drop-off parking spaces specifically for parents of nursery pupils.
The work will be funded by the Scottish Government.
Council planning officer John Russell said: "There will be a positive economic impact associated with the proposal, due to the improvement of the education facility as well as the economic impact associated with the construction phase of the development."
Lifelong learning convener Caroline Shiers welcomed the expansion. "This is an exciting project which will help make sure that through the combination of private provider nurseries, childminders and this expanded nursery, families in north Perth will have choices to ensure that they can access funded nursery places for three and four-year-olds in the way which bests suits their individual needs."
A planning application lodged by the council stated: "As part of a programme to enable this (increased) level of childcare to be provided, education and children's services have identified Letham Primary as one of several schools which will be extended and altered, in this case allowing 116 children to be accommodated in the nursery at any one time.
"The proposed nursery is a facility that will undoubtedly benefit the community and create additional outdoor usable space from the grassed area between the existing security fence and Struan Road, a space that is currently underutilised."