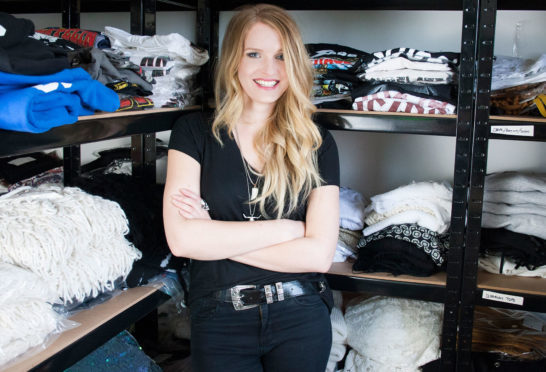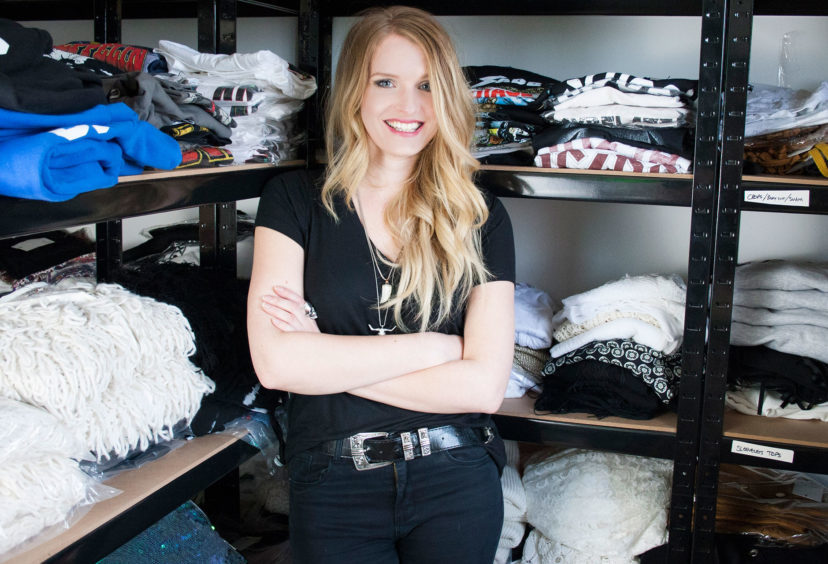 A young entrepreneur from Perth has said the key to her success has been hard work and refusing to give up, even when faced with adversity.
Jade Beatson was just 26 when she launched her online fashion business Little Lies in 2015 and has opened a shop in Dundee city centre in September, on the same day as the opening of the V&A.
The born and raised Fair City businesswoman said she struggled to be taken seriously when she started out but had passed the cut-off age for support aimed at young people set up enterprises.
Jade, now 29, said: "I think people often underestimate you and what you're capable of when you are young.
"I was kind of on the cusp as well, I was too old for a lot of the start-up grants people but too young to be taken seriously by people older than me.
"My other half [Stuart Robertson] has a Masters degree in business so he was able to help get everything set up properly. If I was totally alone I think it would have been a lot more daunting but we have each other's backs and what one can't do the other can so it balances out."
With 10,000 social media followers and a steady stream of customers visiting the Exchange Street store, Jade credits her success to dedication and long hours, encouraging any budding young entrepreneurs not to fear hard work.
"The key is hard work and a lot of it," she said.
"The biggest thing is putting the hours in, nothing happens without working your bum off for it.
"Since we launched the business it has been lots of long days and nights and always working towards the next step.
"My advice would be if you find something you want to do and you're passionate about then stick to it and keep doing what you love.
"You might get people questioning it or why you're not doing something else but don't give up."
Jade and Stuart launched Little Lies as an online fashion and homeware shop in July 2015, while living in Kirkcaldy.
The pair have since moved back to Perth and Jade is glad she took the risk to go out on her own, after sourcing products for other stores on a freelance basis.
The future of the Little Lies store was cemented after Jade launched a pop up shop in Dundee in May.
It ran for three weeks and fans of the online shop from Perthshire, Fife and Glasgow rushed to visit.
"We've got a really big online following, I think it's around 100,000 across all of our social media platforms but there was an appetite for a physical shop too," said Jade.
"The concept store we had in Exchange Street was so popular we knew from then on that customers wanted a permanent shop.
"People have been so supportive. A lot of people are still figuring out we are here so when they do come in they're really pleased to see us then they come back."
But Jade has not taken the shop's success for granted and is constantly sourcing new products and ideas for events in 2019.
"The shop is still so new so we want to get that on its feet a bit more firmly before we do anything else," she said.
"It's going really well but I want to take it a bit further and hold events and things like that to stop it going stale.
"We have new products coming in every week and we want to keep sourcing stuff to keep that going and keep everything fresh.
"We had to take our foot of the gas a bit with the website to focus on the shop so now that's open we can look at developing the online side of the business a bit more in the new year."