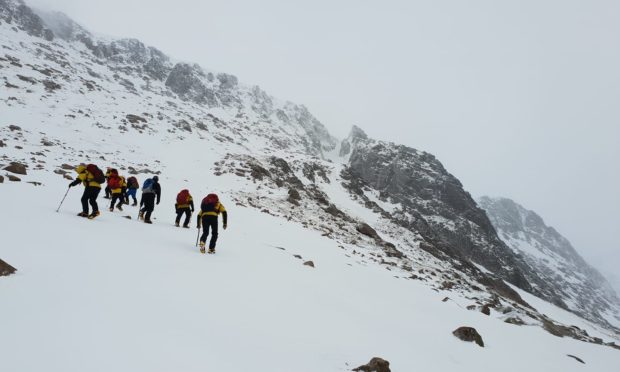 Climbers are being urged to take extra care over the festive season as temperatures plummet.
The number of people taking to the hills increases between Christmas and New Year but with a cold snap lasting all week, Mid Scotland and Fife MSP Liz Smith is calling on all hillwalkers to be prepared.
"I would encourage climbers making their way on to Scotland's hills over the festive season to take extra care," she said.
"This winter we have already seen a number of casualties and Scotland's mountains are no place for novices in the winter months.
"The Scottish Mountain Rescue Service works hard to make our hills safe and at this time of year it's only right to reflect on what a great job this mainly volunteer service does."
Equipment such as ice axes, crampons, warm clothing and navigation devices are essential for winter climbing.
Ms Smith also renewed her call for mountain rescue services to be given more support from government-funded services.
"Needless to say, rescuers will no doubt be called upon during Christmas and New Year and I would hope that the systems in place to support this organisation improve in 2019," she said. "Better links with the police and coastguard is the first place to start and I hope the Scottish Government listens to the concerns of a service that is being pushed to the edge."
This comes after members of Tayside, Glencoe, Cairngorm and Lochaber mountain rescue teams claimed there was an "unwillingness" by agencies to help recover bodies and help get crews and their gear safely back to base after an operation.