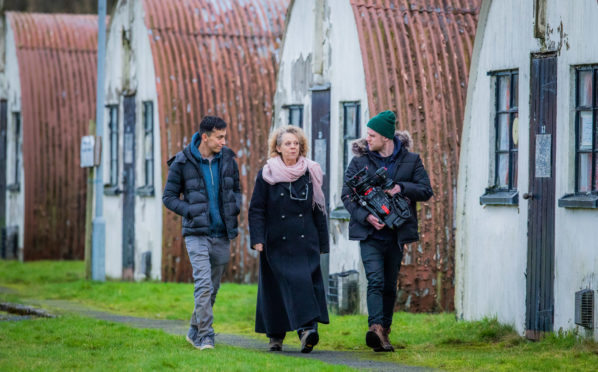 A drama which will be used to teach aid workers about the plight faced by refugee children has been filmed in Perthshire this week.
The cast and crew of Edinburgh-based Freak Films shot a range of scenes at Cultybraggan Camp in Comrie over three days.
Film-makers said the former prisoner of war camp was the perfect location for their mini-drama about a young refugee trying desperately to reach Europe.
Sinead Kirwan, producer at Freak Films, said: "This setting is perfect because we are replicating a detention centre and transit camps in different parts of the world.
"We haven't worked here before, even crew members who have shot all over Scotland, but we thought it looked great."
The drama will be broken into six parts, to be shown to students of an online child protection course run by Strathclyde University and the Centre for Excellence for Looked After Children in Scotland (CELCIS).
It tells the story of a 15-year-old boy called Aden, who desperately flees his home country when his life is put in danger.
He enters eastern Europe but has to leave again and enter via Africa after a terrifying experience.
The Massive Open Online Course (MOOC) is open to people all over the world and teaches anyone involved in supporting child refugees or migrants.
At the end of each session, one of the episodes will be aired to help students see what they have learnt from the refugee's perspective.
Dr Chrissie Gale, international lead in CELCIS at Strathclyde University, said: "The course is for anyone in the world who offers protection and alternative care for children as they move.
"It helps border guards, police, social workers and refugee camp workers to understand international laws, but more than that how they can improve their work to support and protect children.
"Each week the drama illustrates what has been taught on the course that week. It's a really interesting way of keeping students excited and to show them visually what they have been learning about.
"This is something fairly unique and it's something Strathclyde is starting to specialise in but this is the first time we have worked with a professional film company."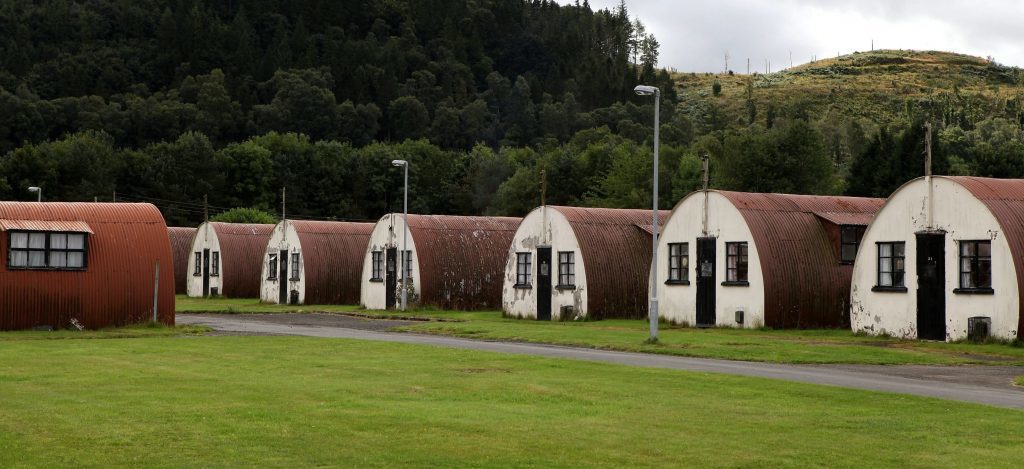 Cultybraggan was first used as a prisoner of war camp during the Second World War, before it was taken over by the Ministry of Defence to train soldiers.
In 2007 it was bought by Comrie Development Trust amid fears it would be demolished to make way for housing.
Now, the last remaining prisoner of war camp in Scotland hosts a visitor centre, heritage trail, community orchard and is home to a number of local businesses.
Nissen huts have been hired out to cheesemakers, bakers, potters, a herbalist and a gym.
The huts can also be hired out for social events and functions, while the site's green space is the start and finish point for the popular Strathearn Marathon and hosts the Vintage Motorcycle Club's S&T Rally.
It is hoped more films and TV shows will be attracted to Cultybraggan in 2019.
Phil Mestecky, heritage and events manager, said: "We are keen to attract a whole range of events and we are delighted Freak Films chose to film here.
"It's a really versatile location with a playing field, green space and the huts so we're hoping to attract more production crews soon."