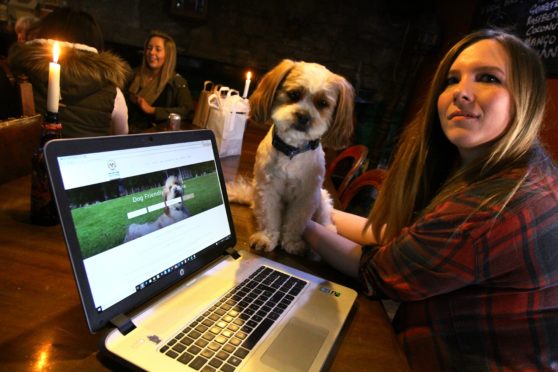 Animal lovers are being asked to leap into a new fundraising drive for two Perthshire-based dog charities by taking part in a daring bungee jump.
Katie McCandless Thomas, the woman behind the online guide Dog Friendly Perthshire, is hoping to convince at least 30 people to throw themselves 132-feet from the River Garry Bridge in Killiecrankie.
All money raised in the feat will be given to local charities Perthshire Abandoned Dogs Society and Perthshire Gundog Rescue.
Those less daring can take on the new swing at Highland Fling, a giant rope swing over the River Garry.
Katie said: "We want members of the public to get sponsorships and dog-friendly businesses can get involved too.
"If we get a big group of people involved we can raise a lot of money so I hope plenty of people will sign up.
"I would love to get 30 people doing it. Highland Fling can accommodate 70 jumps in a day but that might be a bit ambitious.
"People can decide for themselves if they want to do a jump or swing, or both if they are feeling really brave."
A date has not been set yet but Katie hopes to arrange the event for April or May, to tie in with the one-year anniversary of the Dog Friendly Perthshire website launch.
The site offers advice about the best walks, restaurant and hotels to take pooches around Perthshire.
"Since we launched the website the support has been amazing, it feels very surreal," said Katie.
"We wanted to use that to help local dog charities and the reaction so far has been great, a lot of people said they want to take part.
"We picked these charities because they both do fantastic work helping dogs in Perth and Kinross.
"Perthshire Gundog Rescue helps dogs across Scotland, if not further afield. The staff and volunteers of both charities are so hardworking so I thought this would be a nice way to help them."
Anyone who would like to take part or find out more can message the Dog Friendly Perthshire Facebook page or email info@dogfriendlyperthshire.co.uk.