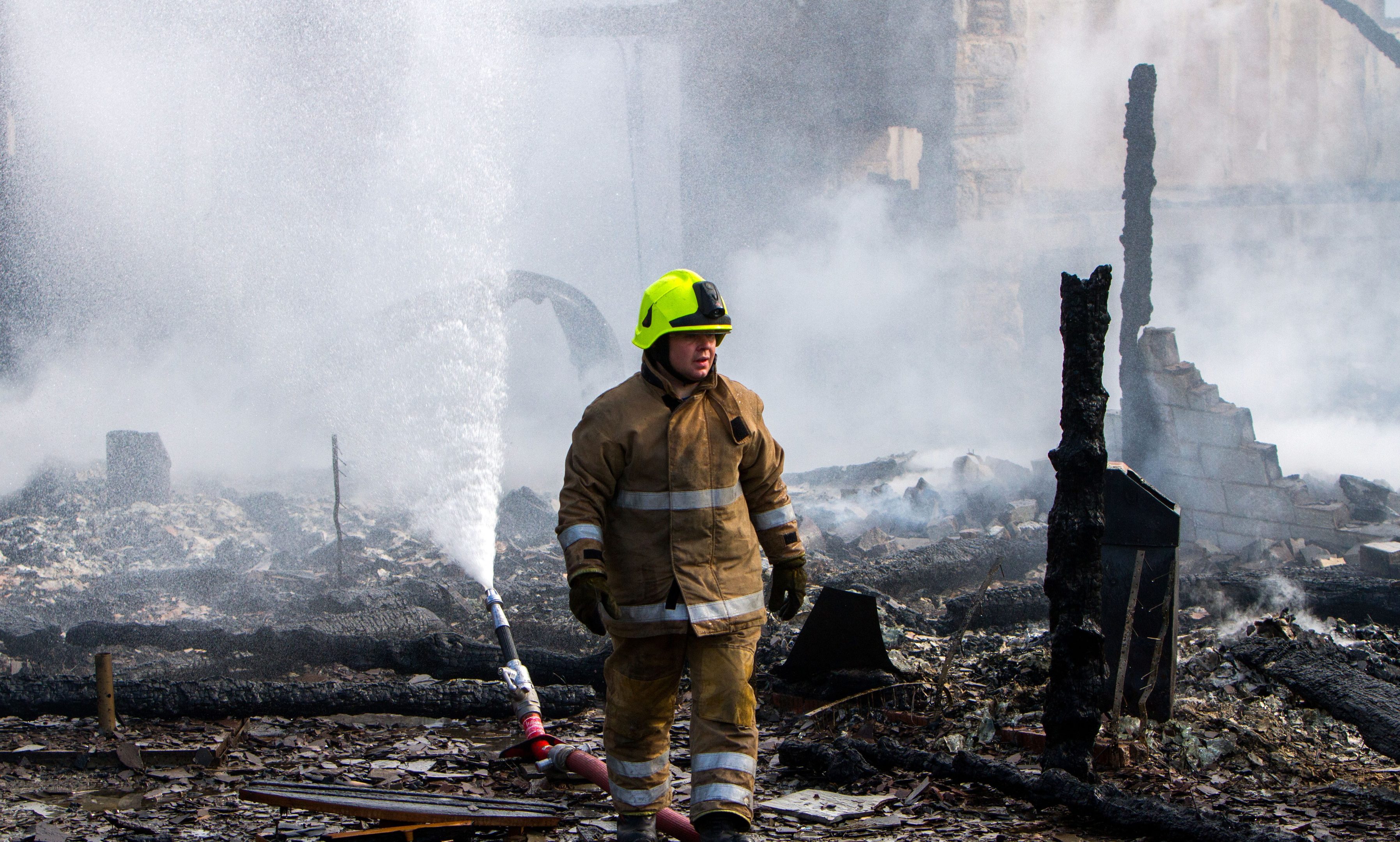 A £2 million plan to breathe new life into the site of a fire-ravaged Perthshire hotel has been backed by officials at Britian's biggest national park.
The bid for holiday homes at the Spittal of Glenshee was shelved last year after concerns it could impact on the "collective aims" of the Cairngorms National Park Authority.
Revised plans for the development have been formally backed by the park's planning office. After more than three years in the pipeline, the proposals are expected to be rubber stamped by the Cairngorms authority next week.
Park bosses took control of the planning application out of the hands of Perth and Kinross Council in the summer.
Developers Yorsipp believe the scheme will attract tens of thousands of visitors each year, as well as create about 20 jobs and inject an estimated £500,000 into the local economy annually.
The original hotel was destroyed in a fire in 2014. Yorsipp want to transform the three-and-a-half acre site with 18 chalets and a main reception building with a restaurant and about 30 bedrooms.
In her report recommending approval, park planner Emma Wilson said the proposal represents a "viable use for this derelict site which lies in a key location within the National Park."
She said: "The proposals are for planning permission in principal and the details submitted are indicative only."
Ms Wilson said further, more detailed proposals showing finalised design, scale and materials, will be considered at the next stage of the planning process.
"Given its location, the proposed development must be contextually responsive to the surrounding landscape," she said.
"There is an opportunity for the proposals to deliver a development of exceptional quality which will contribute positively to the grandeur and sensitive character of the site and the surrounding landscape."
Agents for Yorsipp, Rick Finc Associates said: "The proposed development will bring a vacant and derelict site back into use and will provide significant economic benefits to the Glenshee area and the Cairngorms National Park.
"It will also provide a valuable facility for the community and locals.
"The applicant aspires to develop a state-of-the-art eco-facility which has the highest environmental and building standards.
"It will complement and integrate with the tourism accommodation in the area and seek to meet community aspirations for the redevelopment of the site."