Plans to get fit are commonplace in January but now even dogs are donning their sweatbands and getting involved.
Seven Perth pooches and their owners have signed up to "waggy workouts" – exercise classes they can enjoy together.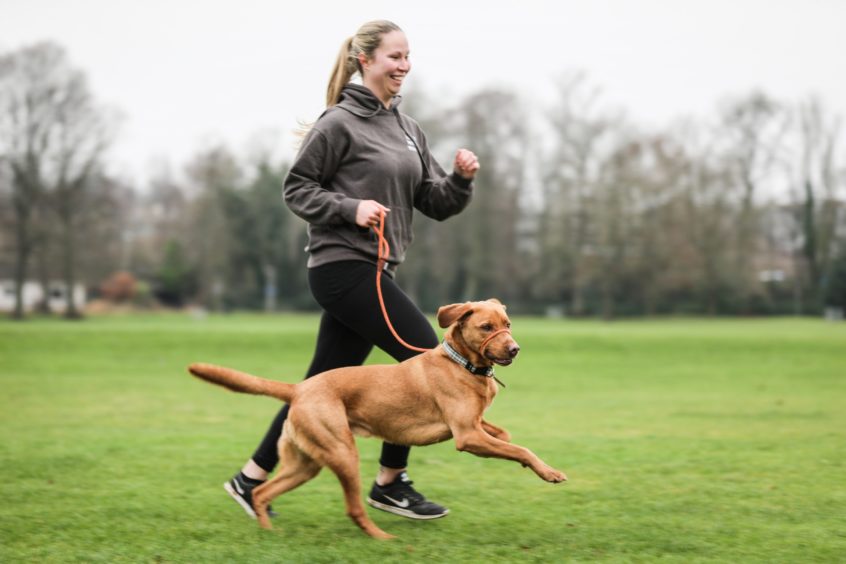 The sessions were launched by Lisa Cameron and Gary Mulholland, owners of Zenith Fitness in the Fair City.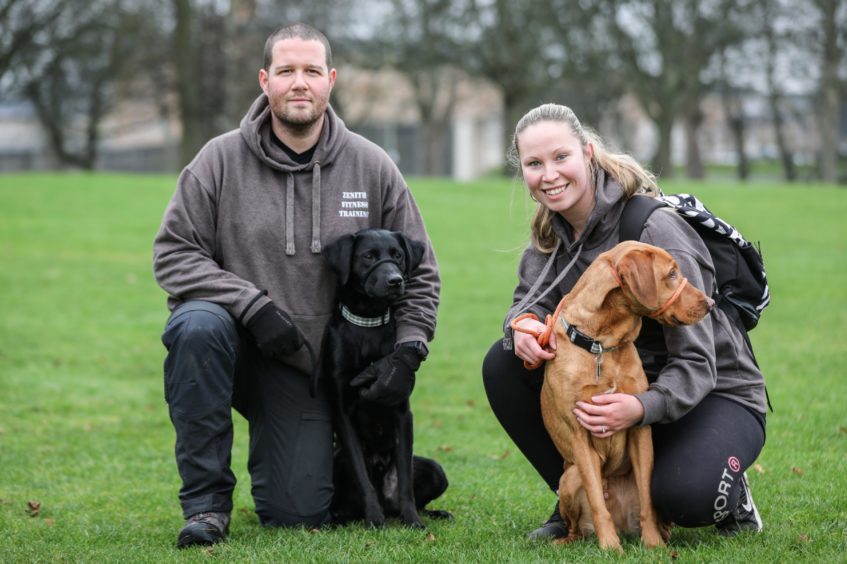 Every Sunday morning for the next month the couple and their own two dogs will put owners and their dogs through their paces at the South Inch.
Lisa said she was inspired to offer classes for animals by Dog Friendly Perthshire, a campaign to encourage businesses to welcome pets.
"I'm a part-time vet nurse as well as working in the gym and one day it just came to us that it's a bit silly not to put both sets of skills to good use," she said.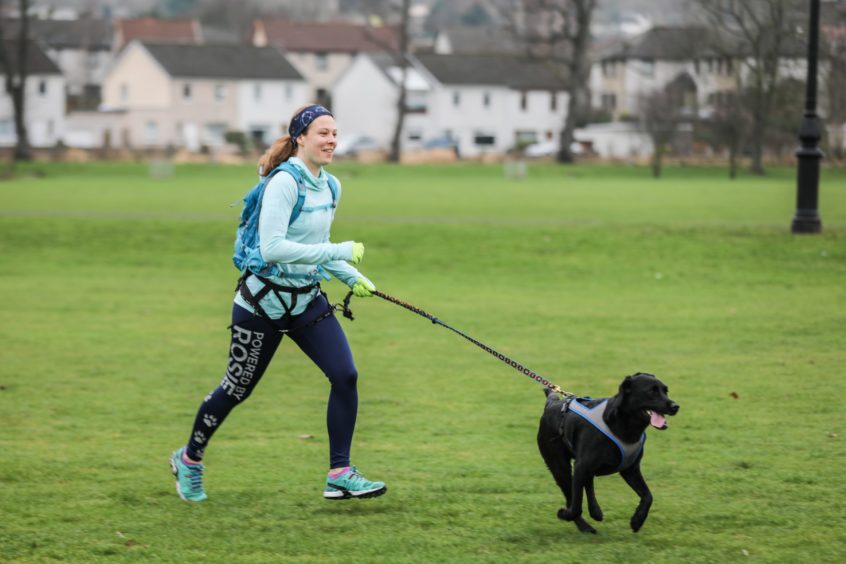 "Dog Friendly Perthshire has been great at encouraging businesses to do things for pets so we thought we would give it a go."
The Zenith team decided to keep the first six-week block two seven dogs, including their own two, to test the waters but said the first weeks have been a great success.
The dogs copied their owners jogging round a pond, sprinting and jumping over benches in the park. Lisa has also planned an agility-based circuit.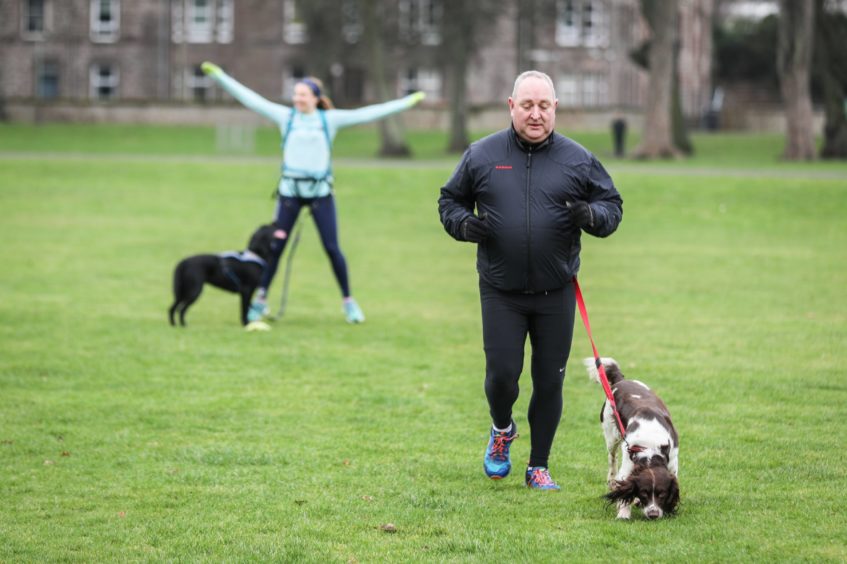 "The dogs were fantastic and it really showed the bond between them and their owners because as soon as they saw what their owners were doing they just followed suit," she said.
"The first 10 to 15 minutes we used as a warm up for the owners to let the dogs socialise and from that we worked out which ones played well together and which ones to keep a bit of distance between. We can take into account the dogs personalities and adapt to those who are a bit more timid to make sure everyone has an enjoyable experience."
Exercising with pets is common in Scotland with activities such as canicross – cross country running with dogs – and flyball increasing in popularity but it is thought Zenith's waggy workouts are the first dedicated fitness classes both dogs and their owners can take part in.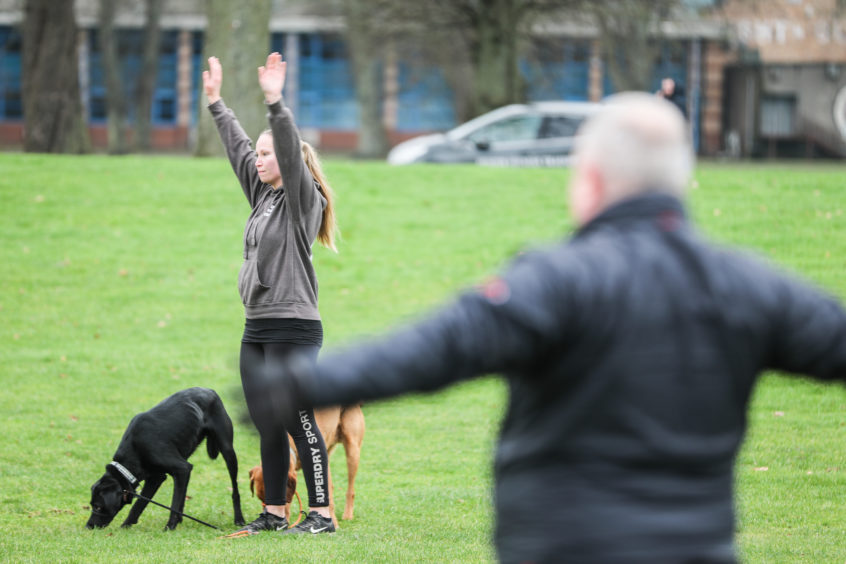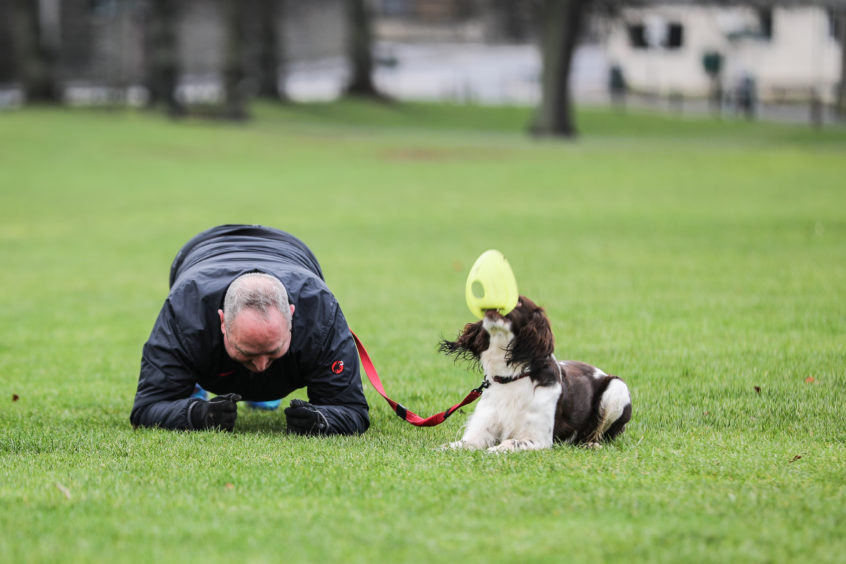 Lisa said: "When I came up with the name I had a look online and I can't see anything similar in Scotland.
"It's great for us to have something completely new in Perth but I can see it catching on quickly."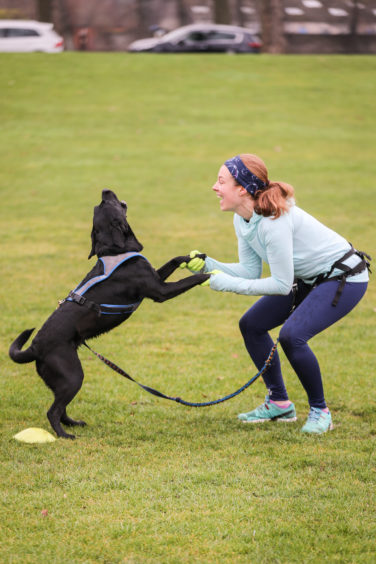 Katie McCandless Thomas, founder of Dog Friendly Perthshire, and her pooch, Baxter, thinks the class is a great addition to the city's offering.
"We had so much fun and it's a great thing for Perth to lead the way on" she said.