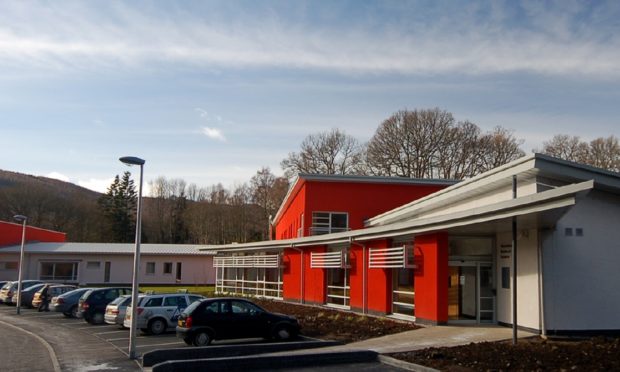 Health chiefs have been forced to temporarily close a wing of a Highland Perthshire hospital, as a long-standing staffing crisis shows no signs of abating.
The Minor Injury and Illnesses Unit at Pitlochry was shut down on Friday and will remain closed over the weekend.
NHS Tayside was forced to restrict opening hours at the hospital unit in August, last year.
Ongoing difficulties recruiting new staff means the MIIU cannot open on Saturdays and Sundays.
Perth and Kinross Health and Social Care Partnership Chief Officer Robert Packham confirmed restricted hours will stay in place for the rest of the month.
"We would like to apologise for any disruption these changes may cause," he said. "We will continue to monitor the situation at the MIIU."
He added: "It is essential that we provide an MIIU service with appropriately skilled staff. Due to staffing difficulties, we have had to make the decision to restrict the opening of the unit for a temporary period."
Local independent councillor Xander McDade said the ongoing problems were of "great concern".
He said: "This issue is one of the main issues I get contacted about at the moment as a local councillor, with a lot of people unfortunately being forced to take a round trip to PRI which would not be necessary if Pitlochry MIIU was able to open.
"Safety must always be the primary concern when it comes to health provision, which is why filling these vacant MIIU nursing posts is so vital to ensuring that the unit can return to full and regular opening hours.
"In the longer term Perth and Kinross needs to look carefully at how we can improve recruitment to these key worker roles in our rural communities, and I think part of that work must be key worker housing provision in Pitlochry and Aberfeldy areas."
Local Conservative MSP Murdo Fraser added: "This is an important part of the health service for people in Highland Perthshire and there have been closures in the evenings and at weekends for too long."
He said: "Whilst I appreciate the recruitment issues facing the NHS in Tayside, local residents have had to put up with a restricted service for too long. I would urge local health bosses to redouble their efforts to fill the service gaps, and ask that the Scottish Government give them the help that they need. Perthshire residents deserve better."
SNP Councillor Mike Williamson added: "I appreciate that there are staffing shortages and the effects of Brexit are contributing to the staffing shortages across the whole of the NHS.
"We need to make sure that these temporary measures do not become a permanent."