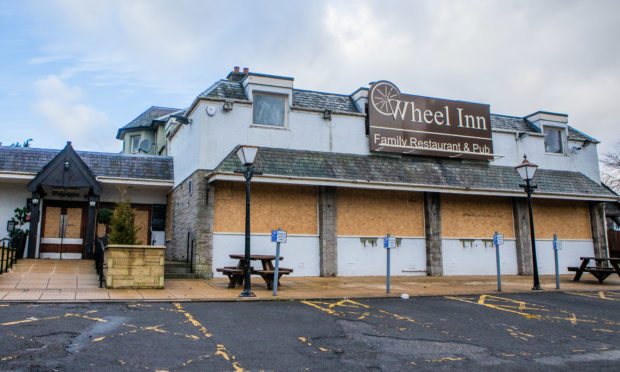 A once popular Perthshire restaurant, which closed its doors at new year, has been boarded up.
Owners have taken extra steps to secure the abandoned Wheel Inn at Scone.
Manager Stuart Shearer closed down the establishment without warning at Hogmanay. About a dozen staff lost their jobs.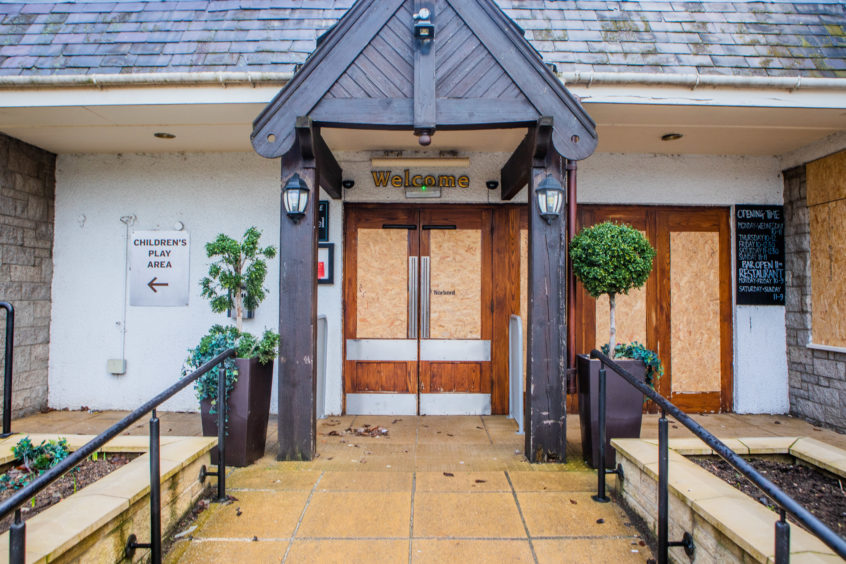 Mr Shearer, who was previously the boss at Perth's Lovat Hotel which also shut without warning, ran the Wheel Inn for management firm Three Thistles and owners Caledonian Heritable.
Bosses have never publicly confirmed that the Wheel Inn has closed, or if there are any plans for it to reopen.
Caledonian Heritable would not respond to enquiries yesterday. The company was asked to explain why the Wheel Inn's website now linked to another establishment, the Arlington Bar in Glasgow.
A spokesman for the pub said it was a matter for the property management group.
Jobs lost as Perthshire pub run by former Lovat Hotel boss closes suddenly
Plans have already been lodged to tear down the establishment and build more than 50 retirement homes on the land.
Developer Juniper Residential has an agreement to take control of the venue, if and when planning permission is approved.
However, it was thought the Wheel Inn would continue until construction was ready to begin.
Community groups that use the pub say they were in the dark about closure plans, with some left scrambling to find new accommodation.
Planning officers are expected to rule on Jupiter Residential's plan in the coming weeks.
Several people have objected to the proposal, claiming the new homes could lead to unacceptable levels of traffic and air pollution on the local road network.