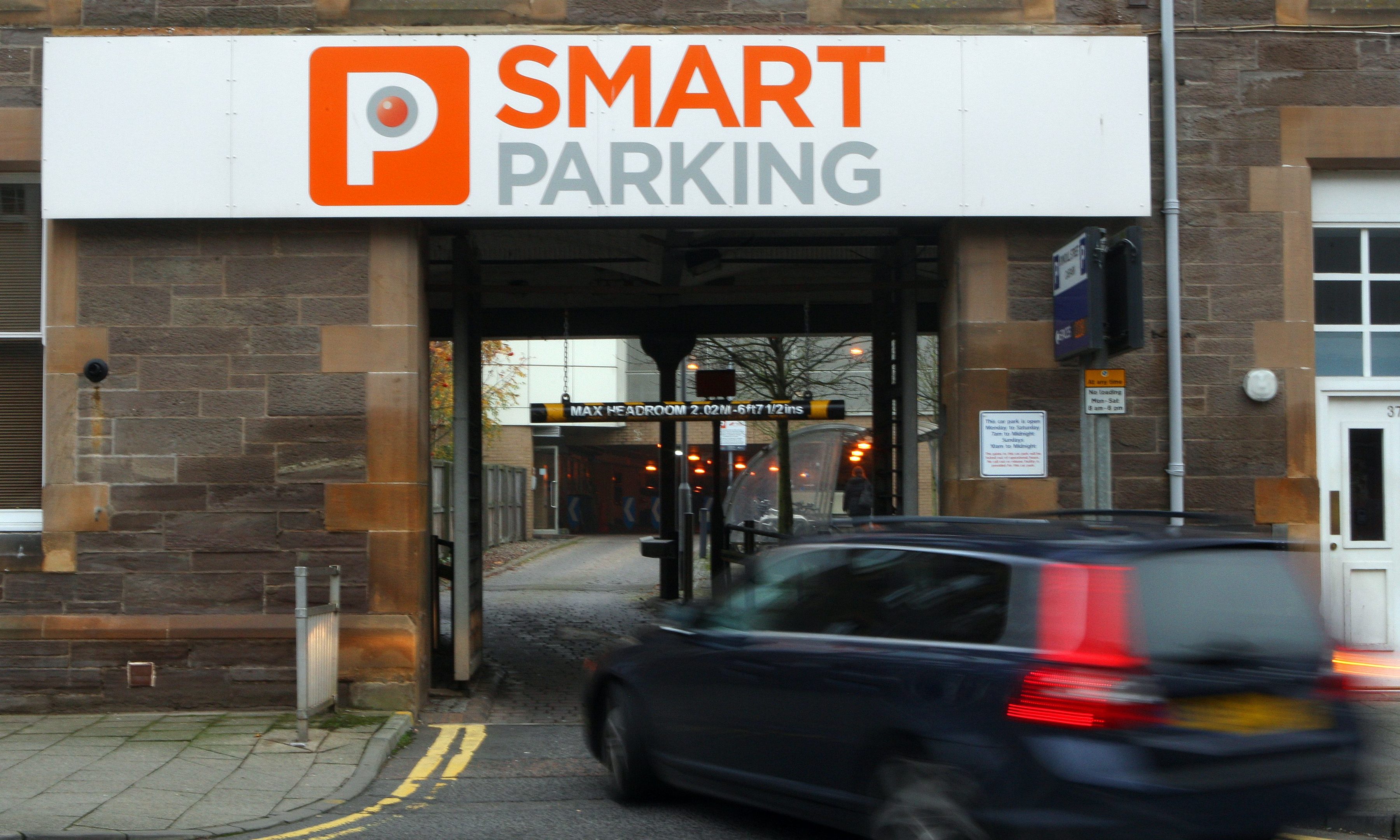 The boss of one of Perth's most complained about companies – dubbed "the Lone Ranger of parking cowboys" – has for the first time pledged to make changes.
Smart Parking boss Nigel Coltman agreed to review the firm's practices after hundreds of complaints about the Fair City's Kinnoull Street multi-storey site.
Drivers have criticised the company for unreasonable terms, excessive fines and aggressive payment demands.
Mr Coltman, who took charge of the firm in October, confirmed the company was changing its ways during talks with local SNP MP Pete Wishart. It is the first time the pair have met since a review of the Kinnoull Street site in February 2015 triggered a deluge of complaints.
Mr Wishart, the Perth and North Perthshire MP, who is the sponsor of a new law to crack down on rogue parking firms, welcomed the seachange.
Speaking after the meeting, he said: "Everyone in Perthshire will be aware of the notorious Smart Parking and the misery that they have brought to residents and visitors to our city alike.
"I have dealt with hundreds of complaints regarding the Kinnoull Street site over the years. I have tried repeatedly to engage with this company, but they have been singularly unresponsive and have failed to account for their operations to elected members.
"I have always believed that they should be fully acquainted with the range of issues and complaints that I have received."
He said: "I was encouraged with my meeting with the new chief executive and I recognise a very different tone from the one we have heard previously from Smart Parking.
"It was refreshing to hear them acknowledge that they had got a number of things wrong previously, and they are now determined to put them right."
Mr Wishart said Mr Coltman gave him an undertaking to review the grace period given to enter and exit the car park, to make it clear what a motorists is alleged to have done if they receive a parking charge and to take a "common sense" approach to people incorrectly their registration details.
Mr Wishart said: "Mr Coltman agreed the way that Smart Parking have engaged with elected representatives in the past has not been acceptable, and I look forward to them engaging more effectively if we take cases to them for review."
Mr Coltman told The Courier: "Mr Wishart did raise a number of historical issues, which I took note of. However I do not recognise these issues in the way our business now operates since I took over and I am determined for it to stay like that.
"As a new management team we are committed to engaging with local communities and legislators to provide the best parking management solutions possible."
He added: "During the meeting Mr Wishart also discussed new legislation he was sponsoring in the House of Commons.  We would like to confirm that we support this new legislation as we believe it has the potential to better regulate the industry and provide more clarity to both motorists and operators."