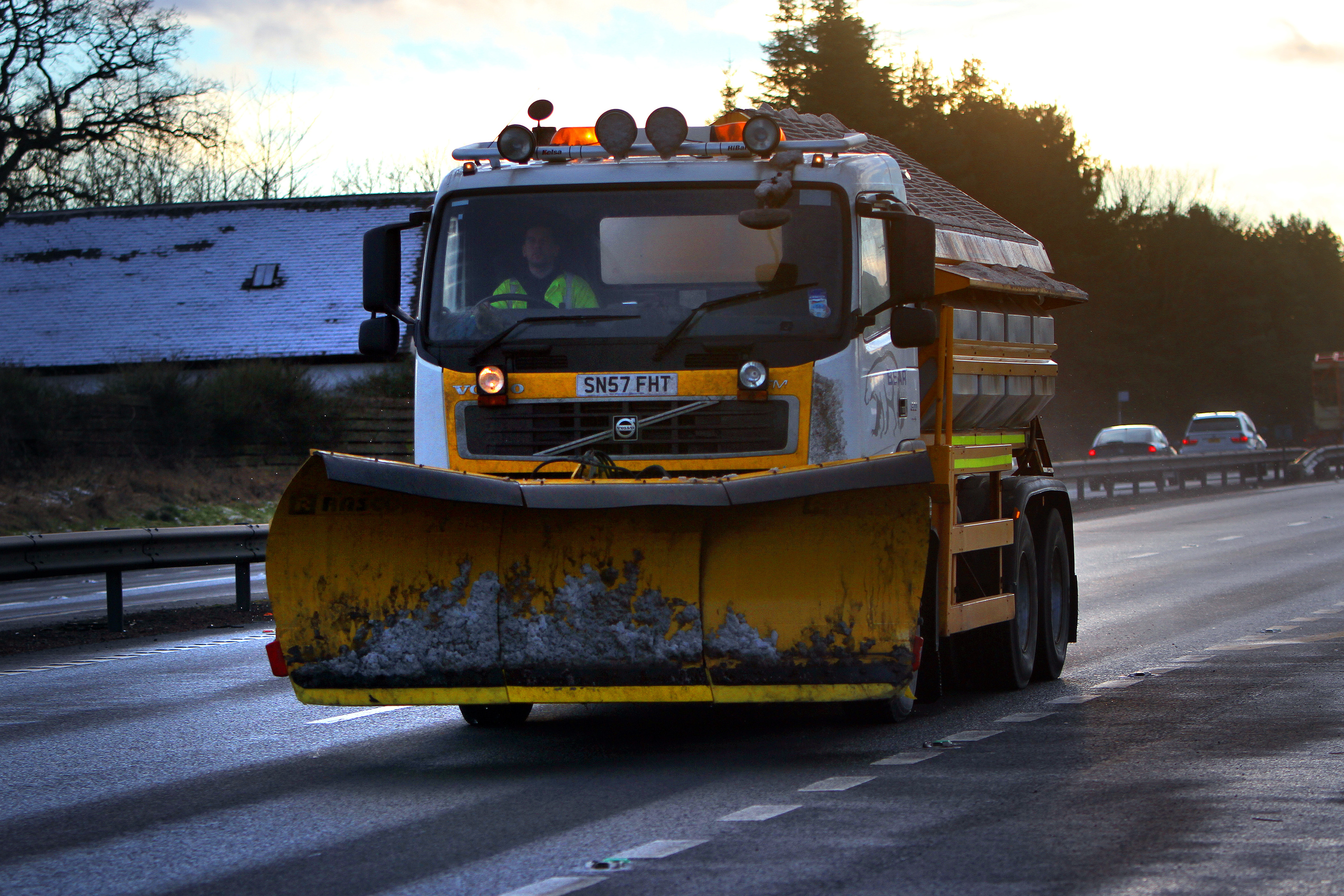 Cash-strapped Perth and Kinross Council could slash its winter maintenance budget and ramp up the price of music lessons as part of a controversial cost-saving drive.
A series "unpalatable" cuts to roads and education services have been revealed in the authority's proposed spending plan, as bosses scrabble to make savings of up to £52.3 million over the next five years.
Number crunchers have suggested a shortlist of money-saving ideas, which will be put to councillors at budget talks next week.
If agreed in full, swimming lessons for primary school children would be scrapped, the cost of garden waste bin collections will rise to £40, three recycling centres will shut and the budget for pothole repairs would be halved.
It is also proposed cutting the stretches of roads receiving winter treatment from 910km to 720km, leading to a loss of 12 Tayside Contract staff.
The council is considering hiking the price of instrumental music lessons from £295 to £817 per pupil a year, making a saving of £392,000.
Councillors will be told the price is comparable with private tutors, but could lead to fewer young people taking lessons.
A report to councillors states: "There is already an inherent inequality in the take up of music lessons from across all areas of Perth and Kinross.
"Currently, young people from more deprived areas are less likely to be able to participate."
Axing swimming lessons for primary children would save £60,000, but prevent some families on low incomes from accessing lessons.
Further savings could be made to the education sector by cutting the dwindling budget for supply teachers and introducing cashless school offices.
Officers have also suggested removing all lollipop crossing patrol staff across the region, although it is already known that council bosses want to only remove personnel from sites where there already pedestrian crossings in place.
Parking charges for on and off-street sites could be increased by 10%, earning the authority £200,000, while a fourth refuse bin – for plastics, metals and cartons – could be introduced to households across the region.
Recycling centres at Auchterarder, Aberfeldy and Bankfoot could be replaced with smaller-scale recycling points, meaning locals will have to travel to Pitlochry, Crieff and Inveralmond to get rid of bulkier waste.
It is further proposed to slash budgets for play areas and planned maintenance by 50%, while introducing a 33% reduction in the public transport budget which is likely to impact commuters, health visitors and schools.
"Only skeleton Sunday and evening services are likely to remain on some corridors," officers state.
Out-of-hour footpath gritting in winter months – outwith Perth city centre – could be scrapped, leaving communities to fend for themselves using council-owned clearing equipment.
The budget for working hours footpath maintenance could be cut by a further 60%.
Officers say these cuts could lead to a rise in complaints, accidents and casualties.
Council boss Murray Lyle declined to say which savings he will be supporting, and which he will reject, at next week's meeting.
But the Conservative group leader confirmed he will not introduce the controversial tourist tax or workplace parking levy, despite the Scottish Government offering local authorities the power to do so.
"Despite the poor settlement from the Scottish Government, we've decided not to progress with a visitor tax nor a parking levy," he said.
"We're trying to preserve as many services as we can. We are fully committed to the future prosperity of Perth and Kinross."