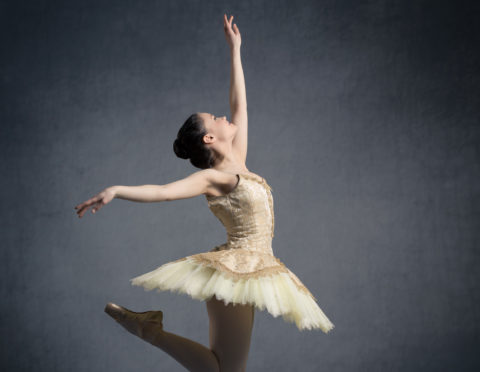 A Pitlochry dancer has overcome the odds to finish a sellout tour with one of Scotland's top dance academies.
Errin Godwyn Whalley, who suffers from Multiple Piturity Hormone Deficiency (MPHD), successfully raised enough money to secure her place on the BA (Hons) course at Ballet West last year.
Last month, 18-year-old Errin performed in a sold out three-week tour of the school's production of The Nutcraker, including shows at the Edinburgh International Conference Centre and SECC in Glasgow.
The ballet star is already raising money for her second year at the school in Taynuilt, Argyll, having crowd-funded her fees for her first year.
The 4ft 11in former Breadalbane Academy pupil has battled against the odds to fight back from food phobia, severe allergies and MPHD to progress her dancing career, and has her sights set on performing with the school in East Asia in two years time.
Mum Myette said: "Errin is now half way through her first year at Ballet West and loving every minute.
"She has just danced as a child and an angel in their Scottish tour of The Nutcracker to sell out audiences and rave reviews.
"Her allergies and eating difficulties unfortunately masked the MPHD as the medics just thought she had delayed growth.
"It wasn't until performing at the age of 11 when she became very ill. She bravely danced in the production but only after being released from hospital, and this led to nearly a year off school with muscle weakness throughout her body.
"Her brutish determination, joy of performing and communication and ballet acing skills has allowed her to go onto full time ballet school. It is wonderful that Ballet West has taken her on with no compromises to her training.
"She is now gaining muscle strength through the intense training and in the next two years, she will have the opportunity to audition for the Ballet West tour of China and Malaysia, as do all the students.
"She gets a small grant £1200 from SAAS towards her fees but this is nowhere enough to cover the £10,000 needed per year.
"The sad fact is that there is very few funded upper school ballet places in Scotland, despite the country producing the best and winners of national competitions seen on TV."
Errin can be supported by donating at www.crowdfunder.co.uk/help-errin-with-her-second-year-ballet-west-scotl