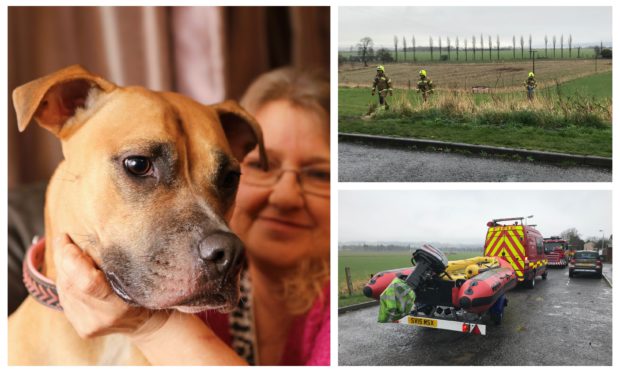 A Tayside dog miraculously escaped uninjured after falling down a 20ft well during a walk.
American bulldog Ajah had to be rescued by firefighters after her ordeal, which happened just outside Errol on Wednesday afternoon.
Apart from a few scrapes and bruises, the two-year-old pooch didn't suffer any serious injuries and is resting at home with her owner's mum Teresa McMullen.
Teresa said: "My daughter is in Spain at the moment so I've been looking after Ajah.
"Myself and my son were out with her and our German Shepherd on one of our usual walks.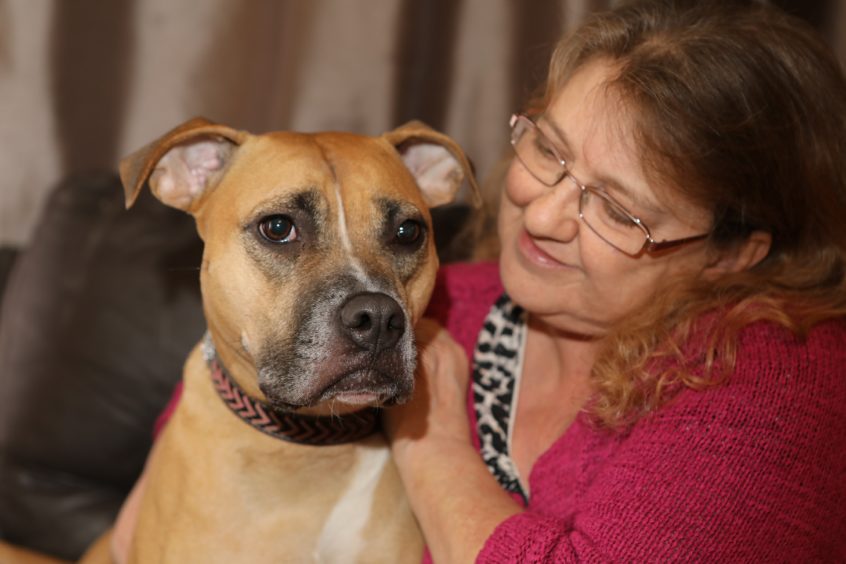 "We were coming to the end of it and I was about to put her on the lead because we were coming up to the road, when she jumped over this wooden frame with a bit of chicken wire on it.
"She jumped over and then just disappeared.
"At first we thought it must be a little hole in the ground, but then we realised it was a well, and it was about 20ft deep."
Initially a plumber who had been working on one on the nearby houses tried to help, but his ladder wasn't long enough to allow him to climb down into the well.
Teresa phoned the fire brigade and a rescue team was sent out to retrieve the dog.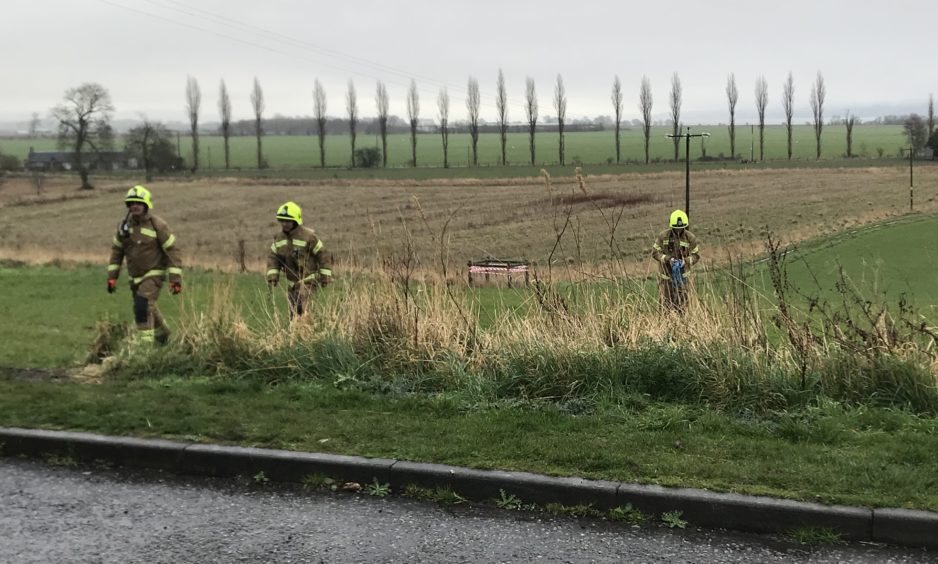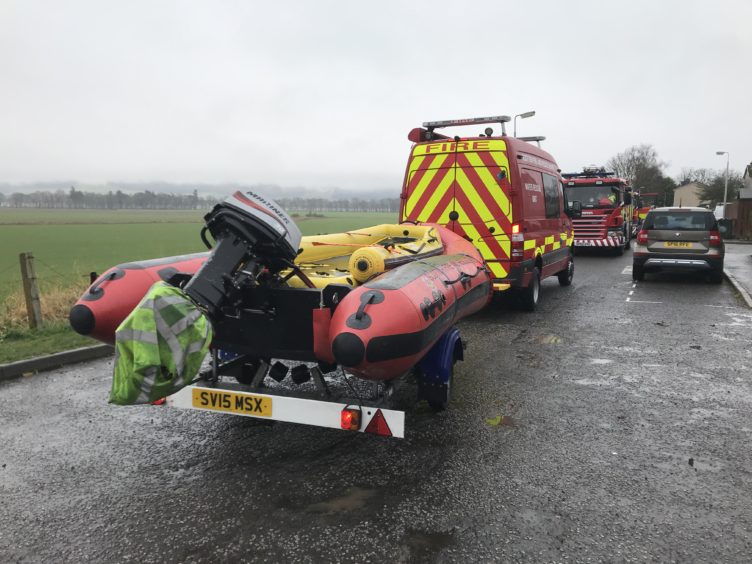 She added: "About four or five engines came out.
"I was shaking, I was so scared about what was going to happen to the dog.
"At first there had just been silence and then we heard her whimpering, so we thought she was seriously injured.
"We are so grateful to the fire brigade, and also to the tradesman with the ladder who tried to help.
"I'm just really shocked by it all. There were no signs near the well and it wasn't covered or cordoned off.
"It could have easily been a child falling in there.
"Luckily though it all ended well and Ajah is now being pampered at home."
A Scottish Fire and Rescue Service spokeswoman said: "We got the call at 1.34pm and we gained access to a well.
"A dog was rescued from the bottom of the well using a harness and a short extension ladder."