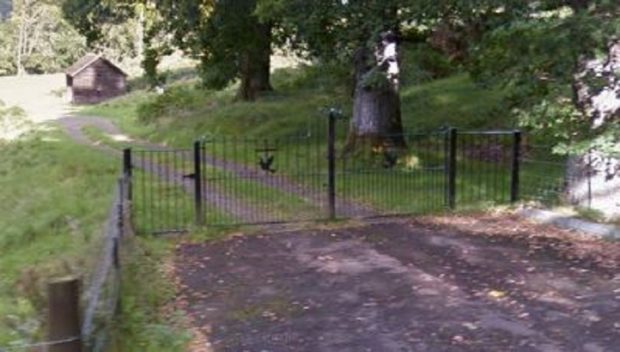 A funeral director is appealing for information after thieves stole the gates from a cemetery near Crieff.
John Gauld, of Gauld's Funeral Directors, believes the perpetrators took the wrought iron gates from Strowan Woodland Cemetery sometime between 8pm on Friday and 7am this morning.
John is appealing for any information regarding the gates which he believes will cost over £1,000 to replace.
John said: "Someone has come along in the night and stole the main gates off the cemetery.
"They can't just be lifted off, they must have come tooled up with a grinder.
"And they would need a pick up or some kind of van.
"We want to get the gates back."
John also put out a Facebook appeal for the return of the gates, writing: "If anyone has any information, or is offered these stolen gates for sale, please call Police Scotland on 101.
"Thank you."