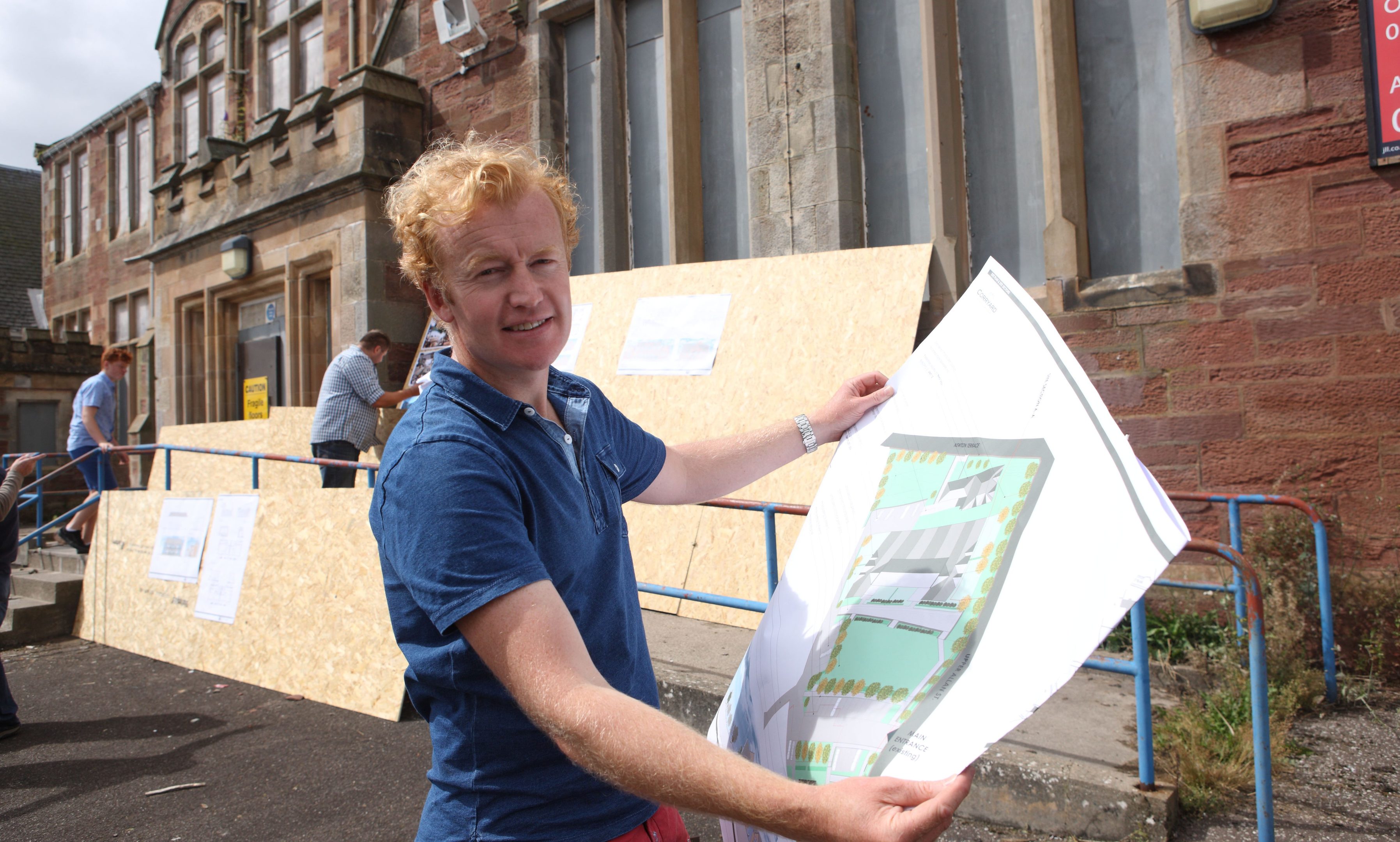 A well-known Perthshire construction firm has crashed following a dispute with a local developer.
Corryard Construction, based in Crieff, has folded after getting fired from a £2 million housing project at Loch Tay.
However, its boss John Burke assured all employees will keep their jobs as he prepares to launch a new company.
Corryard is best known for its ongoing transformation of the old Hill Primary School in Blairgowrie. Mr Burke pledged the project will continue and the building will not be left half-finished.
The company was established in 2006 and has a core of 14 workers. This week, it formally went into voluntary liquidation after legal action was raised at Perth Sheriff Court to have the business wound up.
Mr Burke said: "In these situations, people always assume that the builders are the bad guys but that's not the case here.
"Around a year and a half ago, we won a large £2 million contract for a project in Loch Tay.
"Unfortunately, after three months – the day before we were due to get paid – we got fired from that project.
"As a result of that, we owed one main sub-contractor a substantial amount of money. Also, we were due money ourselves from the client; money that we never received."
---
>> Keep up to date with the latest news with The Courier newsletter
---
Mr Burke, who declined to be drawn on details of the Loch Tay scheme, said: "We tried, via our solicitors, to offer to forego the £60,000 that the client owed us, if he agreed to pay the subcontractor directly but he refused to do that."
On the advice of the company's accountant, Mr Burke took the decision to put the company into voluntary liquidation. "It was because of this outstanding bill that we just didn't have the means to pay," he said.
"We are an honourable company and we always pay our bills. It wasn't that we didn't pay our taxes or VAT or anything like that.
"I take responsibility for this, I should never have signed that contract.
"But the good thing is that we have been able to set up a new company, Crieff Construction Ltd. We have also applied to the courts to continue using the Corryard brand."
Mr Burke said: "The whole thing has cost me a lot of money personally, but thankfully I haven't had to let anyone go. All the employees have been switched over to new contracts, with the same terms and conditions."
Corryard was awarded the contract by Perth and Kinross Council to redevelop Blairgowrie's former primary school. The building had been earmarked for a new community project by a local residents' group.