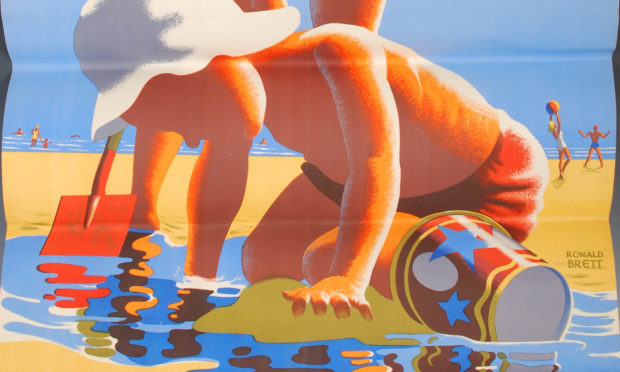 A treasure trove of vintage posters, advertising British seaside resorts from a bygone era, has been unearthed at the home of a former railway worker in Perthshire.
Auctioneers discovered the classic advertisements while carrying out a house clearance at Auchterarder.
The British Railways posters, which would have been a familiar sight to train passengers in the 1950s, were found folded up in a cupboard.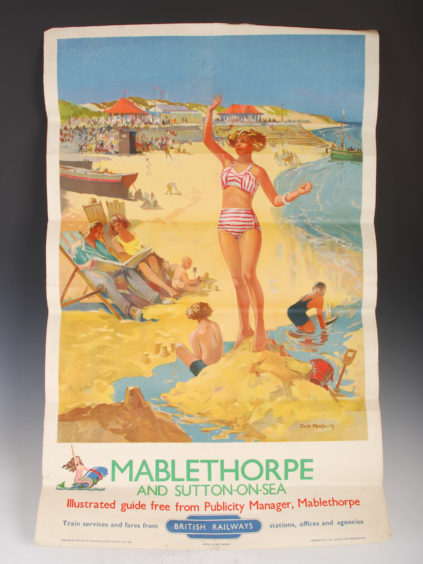 They are expected to make several hundred pounds when they go under the hammer next week.
The artwork includes pieces designed by famed author and painter Jack Merriott and show idyllic versions of places such as Loch Awe on the west coast, the Lake District and Mablethorpe.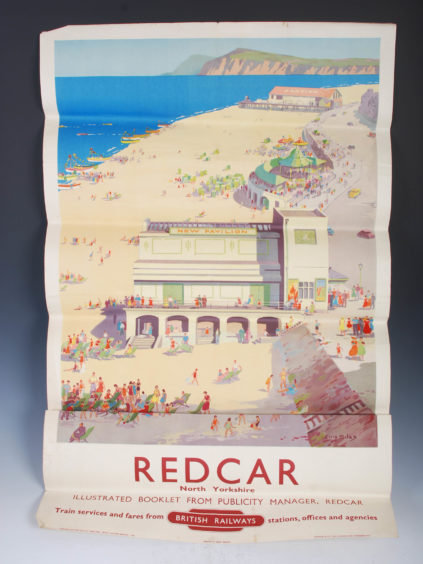 The image of Redcar, showing a packed beach and funfair, is a far cry from the recent BBC documentary series The Mighty Redcar, which showed how the once thriving resort was battling with high levels of unemployment and poverty.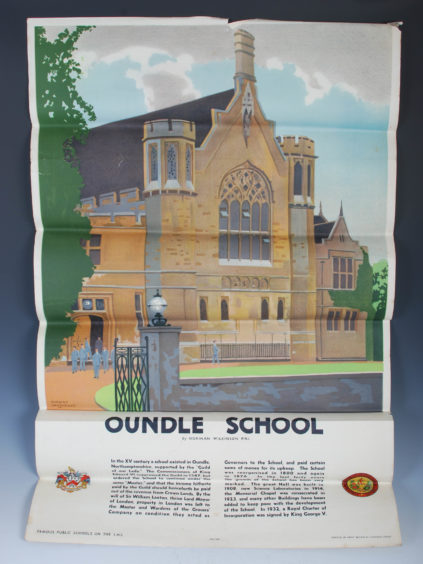 One of the advertisements is for the prestigious Oundle School in Northamptonshire.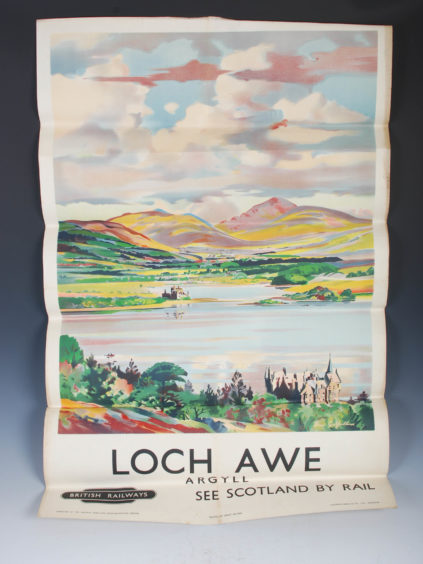 Auctioneer Nick Burns, of Perth-based Lindsay Burns and Company, said: "They are survivors from a bygone age.
"Their owner had worked as a clerk at a train station in Southport about 50 years ago.
"These iconic posters would have been on the walls of the waiting rooms, and they would have been replaced every so often. It's fantastic that he kept hold of them, otherwise they would have probably been lost forever."
He said: "We were called out to the house for a general clearance and were looking through some really nice antiques. But then we found these posters, which were folded away at the bottom of a darkened cupboard. They might have been put there and forgotten about.
"But they are in excellent condition and we know they will attract a lot of interest."
The posters are valued at up to £120 each, but could sell for much more.
In 2014, Christie's sold its highest-grossing travel poster in history when Henri de Toulouse-Lautrec's Moulin Rouge lithograph went for £314,500, double the original estimate.
The collection goes under the hammer at Lindsay Burn's latest antiques and fine art sale, which runs from 10.30am on Monday and Tuesday.
There will be an opportunity to view all 580 lots – including clocks, furniture, paintings and ceramics – at the King Street premises over the weekend.