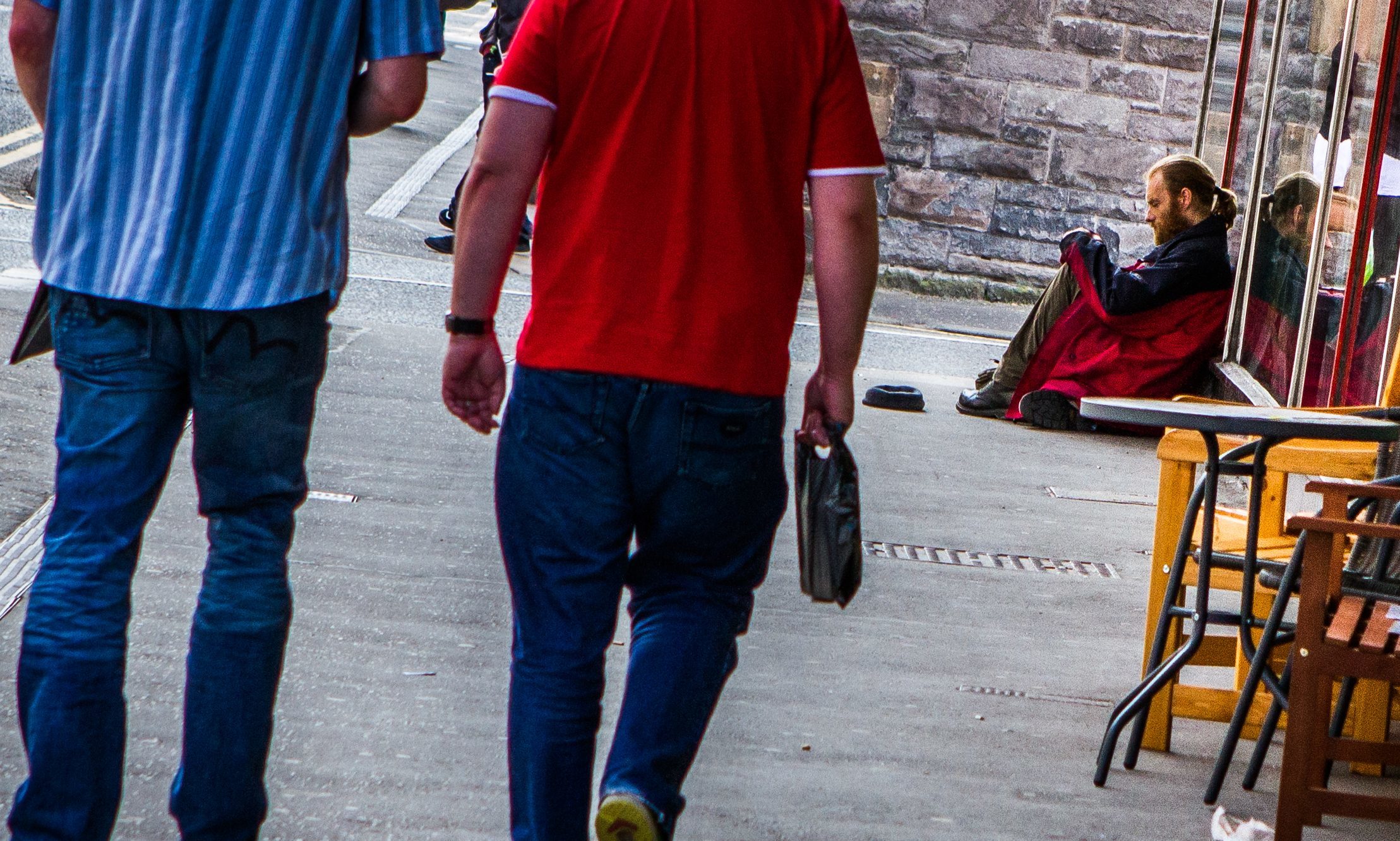 A wide-ranging new study will help tackle homelessness in Perth and Kinross.
Council chiefs have commissioned a five-month inquiry to establish the factors that lead to people sleeping rough.
Although the area does not have a major problem compared to elsewhere, concern has been raised about a rise in the number of young people being made homeless, with 308 16-25-year-olds in 2017/18 compared to 245 in 2014/15.
Perth and Kinross Council has signed a £25,000 deal with Edinburgh-based Anna Evans Housing Consultancy to carry out the research.
It follows the success of the authority's Home First campaign which led to a dramatic drop in the length of time it takes to find accommodation for those left sleeping rough.
The approach, which saw the number of homeless people waiting for an offer of permanent housing fall from 550 to around 63 in just three years, was recognised by the Scottish Government.
Lib Dem councillor Peter Barrett, convener for housing and health, said: "The research will address the key homeless challenges we face. Even with the low levels of rough-sleeping in Perth and Kinross, we want to get a handle on what are the causes here."
The four-pronged study will look at why there has been a rise in local youth homelessness, despite a range of prevention measures in place, while developing a picture for future action.
Researchers will also be asked to explore ways of reducing rough sleeping, and look at the connection between health and homelessness.
An independent evaluation of the council's Integrated Schools Education Programme will also be carried out. This project was introduced in secondary schools in 2012, but was expanded recently to focus on more factors including alcohol and substance abuse.
Mr Barrett said: "The findings from this research will inform future priorities, our approach to eradicating rough sleeping locally and areas of opportunity for improved partnership working."
He added: "This will provide a first person review of our current service provision, and an insight into our key challenges."
In January, the local authority signed off on a new scheme – the Scottish Government's Rapid Rehousing Transition Plan – to get homeless people back into housing.
Plans for the future of temporary accommodation in the area include the regeneration of St Catherine's Square, Perth, and a reduction in provision at the city centre's Greyfriars Hostel by 67%.