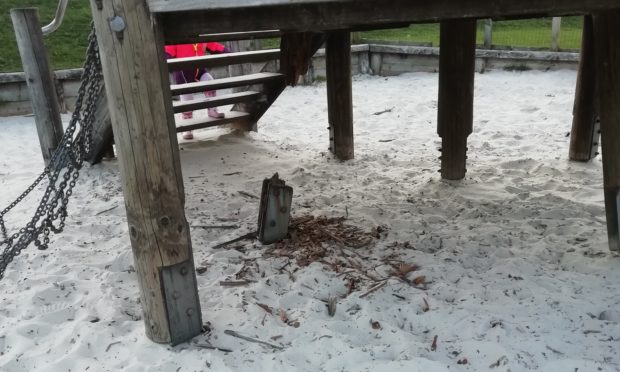 A Loch Tay mum has hit out after a Killin park was left with dangerous rotten play equipment and scattered with dog waste.
The mother, who does not wish to be named, said parents in the picturesque Loch Tay village are travelling up to 40 minutes to use parks in other towns due to the dangerous and unsanitary state of the equipment.
Council workers have allowed wooden beams holding up play equipment to rot away to nothing and dog mess has been photographed near the play area.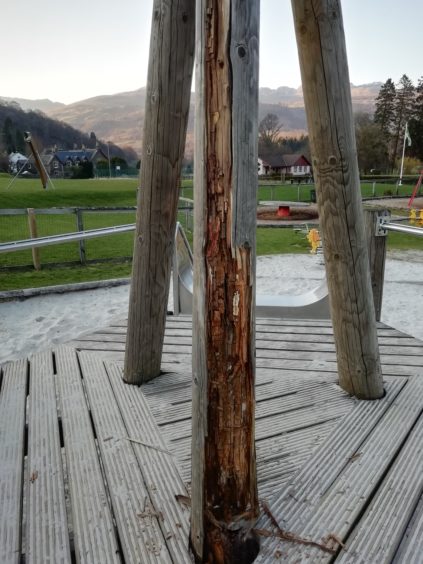 The mum said: "We feel our children deserve better. I tend not to use the park if I can avoid it. It's been in such a bad state for so long now. It's a disgrace especially when you see what other villages and town have to offer."
She said her group of friends and their children travelled 20 to 40 minutes each day "just to be able to take our children to a safe and fun park". And she added: "Some families can't afford to travel or even drive.
"Stirling Council want us to spend more time outdoors with our children to encourage them to be healthy, yet a simple thing such as a play park which is safe and enjoyable is not being provided."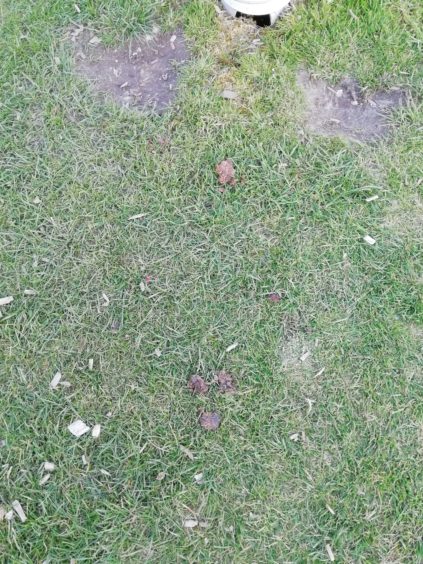 Another local parent added: "This is what the children in Killin are expected to play in.  Dog poo and rotten wood making play equipment unsafe for the kids to play on."
A Stirling Council spokesperson promised the park would be fixed "as soon as possible".
He said: "An item of wooden play equipment has become decayed in parts through age and weathering. It was fenced off last week pending a required repair. This repair will be carried out as soon as possible."
He said the council had replaced a boundary fence and purchased a new swing for the park that would be installed in the next few months.
"The local community has developed a design to upgrade and enhance the play area and is looking at raising funding," he added.
"Our land services team will also carry out a cleansing check to investigate the report of dog fouling in the play areas."