Vandals have been blamed for a major fire on a Perthshire island.
Emergency crews were called to the blaze at Stanley Beach on Monday afternoon.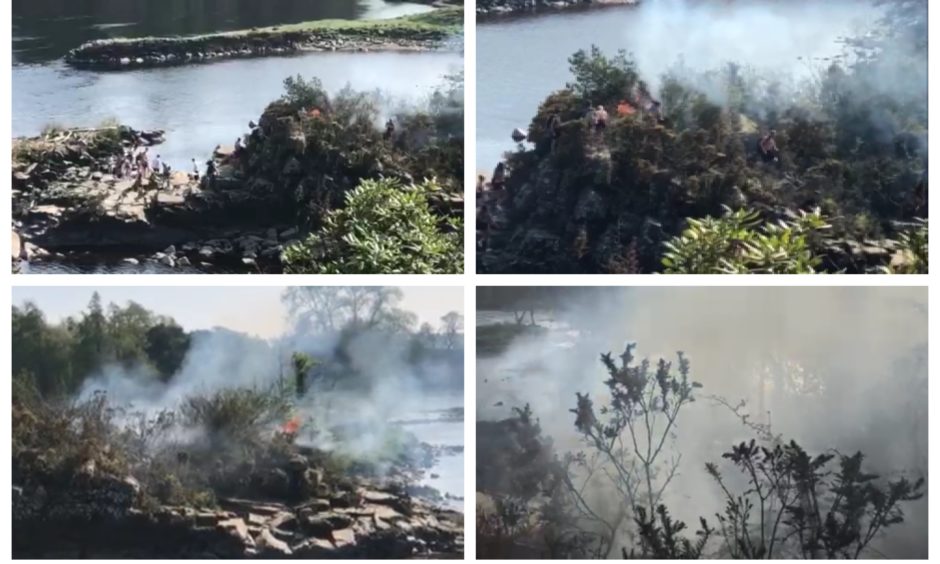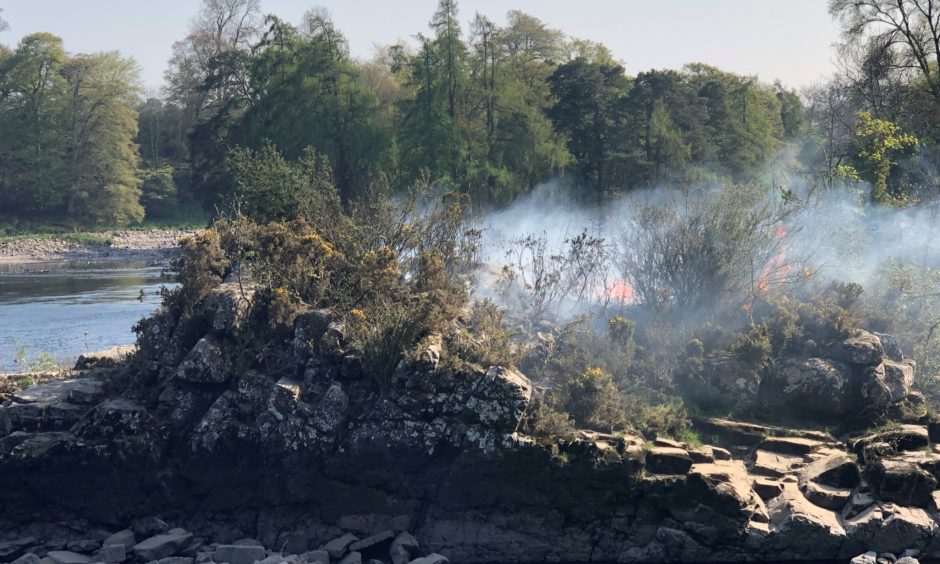 A large group of around 50 youths were spotted on the island while swathes of gorse went up in flames.
Firefighters took about an hour-and-a-half to bring the blaze under control using beaters, shovels and buckets.
Estate manager John Lindsay raised the alarm. He said that the area has been hit by vandalism and littering in the past, but problems have steadily worsened over the years.
Footage shows the destruction caused by the blaze, with much of the island left scorched by the fire.
However, Police Scotland said it would not be making any further inquires into the incident.
A spokesman said: "Police Scotland attended the site near Stanley about 3pm on Monday in response to a reported fire.
"Officers attending saw no evidence of a fire but there were barbecues still smoking which had been left behind by people who had been out enjoying the weather."
He added: "We would like to remind everyone who goes out and about this spring and summer to be considerate, tidy up after themselves, and to ensure they have relevant permissions before entering any private land or property."
For more on this story, click here.