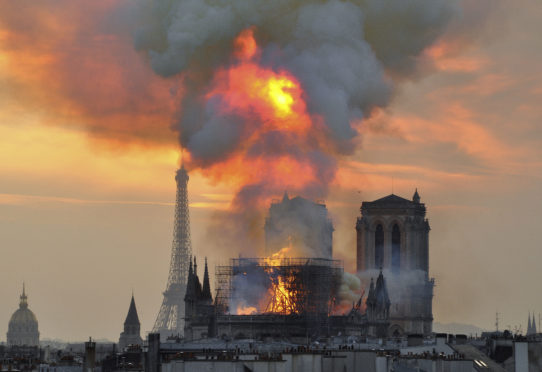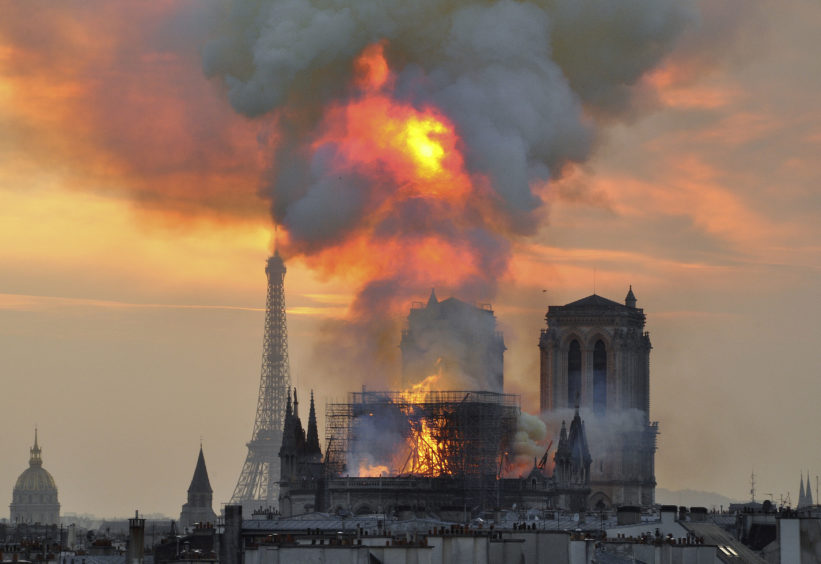 Scone Palace has offered to donate its oak trees to help rebuild the Notre Dame Cathedral in Paris that was ravaged by fire earlier this month.
The Perthshire tourist attraction has offered trees from their estate alongside other members of the Historic Houses Association to help rebuild the roof of the famous 850-year-old French landmark.
The construction of the original roof in the twelfth century is estimated to have required 1,300 mature oaks.
Heartbreak for France as huge fire ravages Notre Dame Cathedral
In Pictures: Firefighters share images of their battle with Notre Dame inferno
Sarah Roué, Chief Executive, Scone Palace, said: "As a gesture following the devastating fire in Paris last week, Scone Palace has, along with other Historic Houses in the UK, pledged an oak to help in the restoration of Notre Dame Cathedral.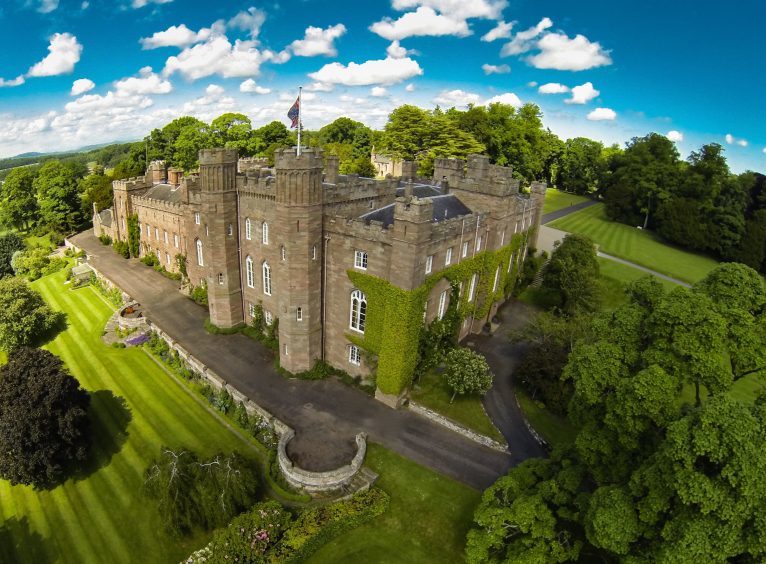 "If the French decide to take up this offer, then we would provide the most sustainable option, whether that be an oak which has already been felled or a suitable tree which could be felled taking into account its age, location and as part of a wider woodland management plan.
"As part of our proactive tree planting programme, any felled tree would be replaced by planting at least three others."
A spokesperson for the Historic Houses said: "Donors are well aware that their contribution could only provide a fraction of what's needed, but they hope the gesture will inspire others."