Eight Tayside pooches who are transforming the lives of people living with debilitating conditions have celebrated a milestone with their very own graduation ceremony.
Families, volunteers, inmates and others gathered at HMP Castle Huntly to celebrate as the dementia-assistance dogs completed their training after two years at the site.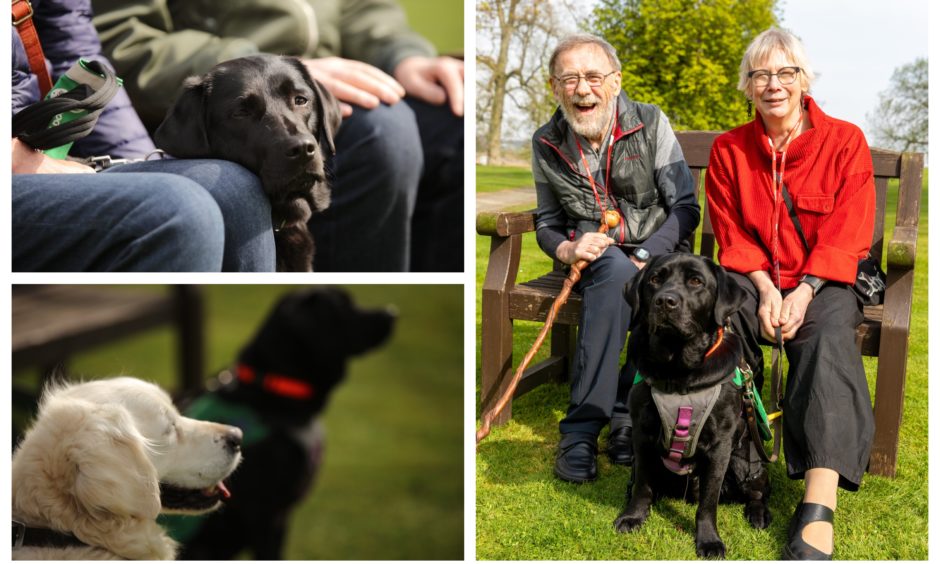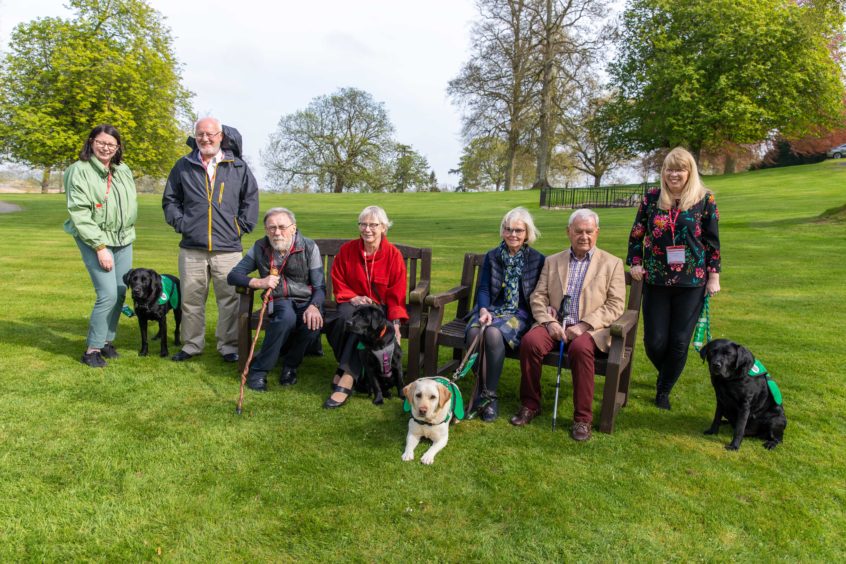 The canines learned to carry out an array of tasks to assist dementia sufferers — from opening doors, to helping to remove articles of clothing and even retrieving medication — all from the Dementia Dog Project's base at the open prison.
Their training has been made possible with the help of inmates, who have been preparing themselves for life back in the outside world through the initiative.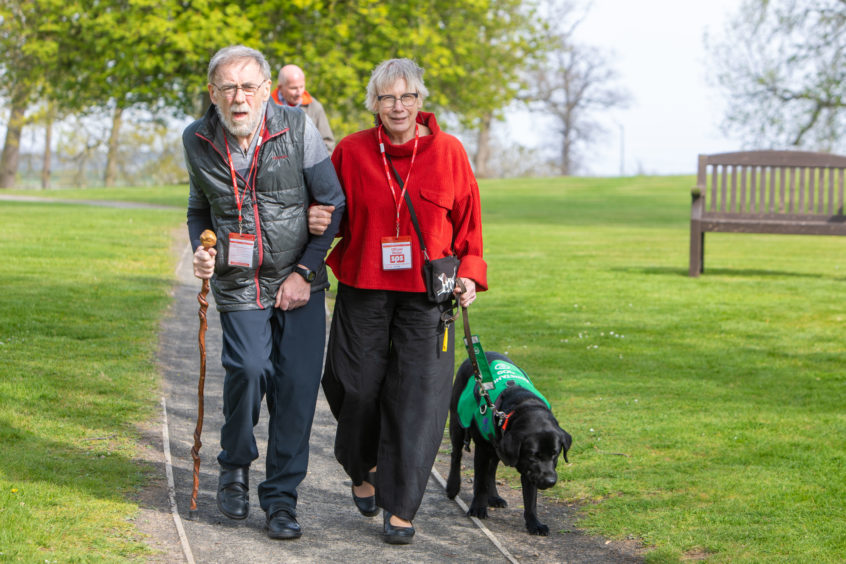 Several of the canines are now fully-qualified working dogs and have settled down to lives with their "forever families" in the local area, from Dundee to Arbroath and Crail.
Malcolm and Imke Thomson of Dundee were among those attending the graduation ceremony.
The couple welcomed dementia dog Webb, a black labrador, into their lives a year-and-a-half ago.
Mrs Thomson, 65, said 71-year-old Malcolm – who suffers from both Parkinson's Disease and dementia – was originally sceptical of taking on the dog. Now Webb is able to "make him smile" even on their toughest days.
She said: "So often you don't see behind the mask or behind the general confusion. It is wonderful to see that person coming out again.
"We have had him (Webb) for a year-and-a-half now and certainly it has made a huge difference to us.
"If I roll out the exercise mat Malcolm will say 'oh I can't be bothered'. If the dog does it and then stands with his tail wagging, he can't resist. It just makes the atmosphere in the house so much happier.
VIDEO: Incredible "dementia dogs" are turning lives around, with help from Perthshire inmates
"Just those little moments, that smile, being able to have Webb at the end of a tough day and saying 'come on, we're in this together, we can do this'. It makes a big difference."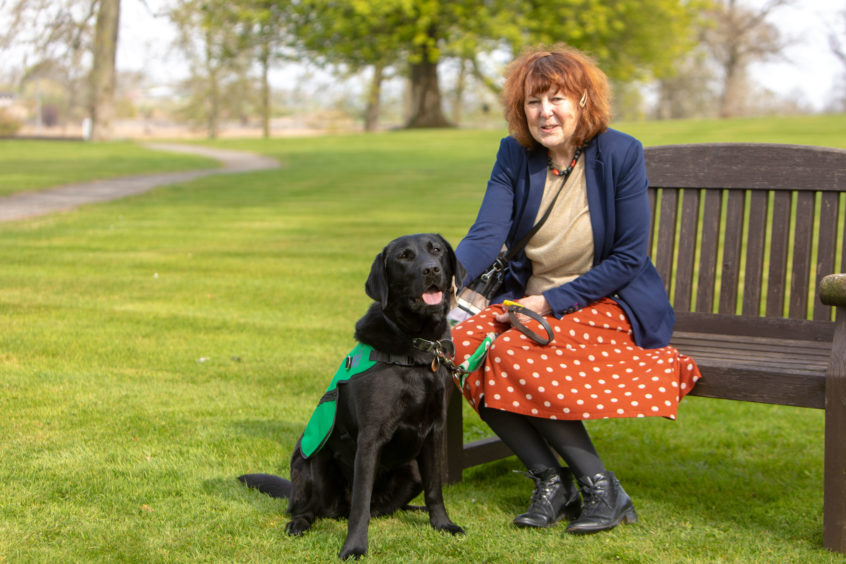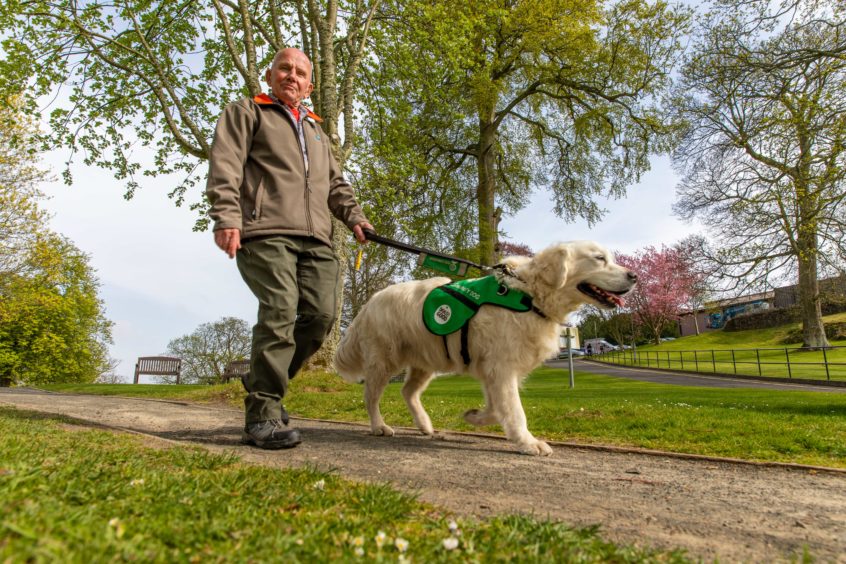 Dementia Dog Project manager Fiona Corner said: "It was a big celebration and a real milestone for the Dementia Dog Project. We were celebrating a kind of graduation.
"We have completed all the training of our eight dementia assistance dogs, many of whom are now fully-qualified as working dogs, they are out in the community with their forever families making a real life-changing difference.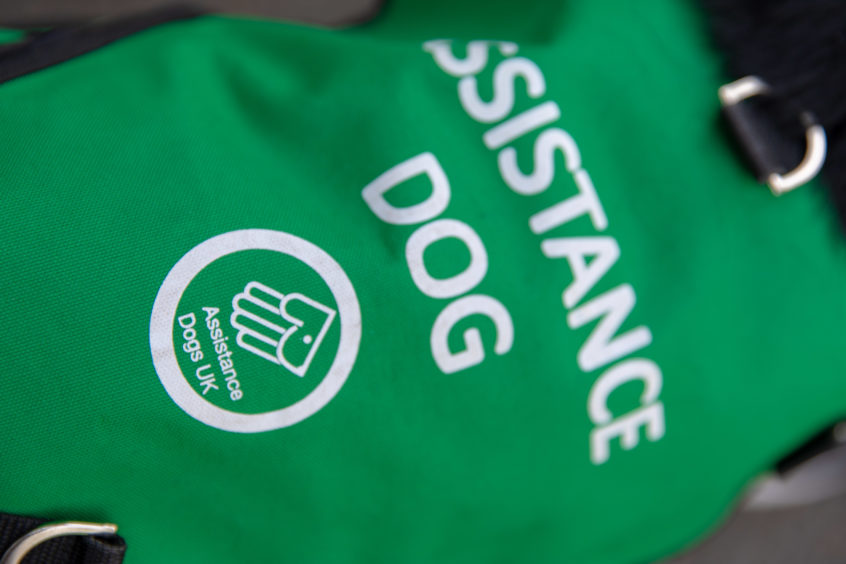 "The other thing we are celebrating today is the input and contribution of the guys here at Castle Huntly prison who have been working with a huge amount of commitment, enthusiasm and hard work to help us prepare these dogs that go on to change the lives of the families they are placed with.
"It has been a  really amazing day. It has just been wonderful."
Ms Corner added: "We have had funding over the last three years to train up eight of these dogs, they cost £21,000 each but they save so much more money than that than the families they go on to support."
The Dementia Dog Project has now trained up all its current dogs and is seeking funding support to continue its work. Anybody interested in making a donation can call the charity on 07876 848022 or e-mail them at bark@dementiadog.org