A bustling shopping centre in Hong Kong may be the last place a whisky connoisseur would expect to find some of Scotland's finest malts.
However, a taste of Perthshire can now be found in China as a replica of a Crieff shop has opened.
The owner, Andrew Cuthbert, hopes his venture will boost tourism in his home town, as well as strengthen links between Perthshire and Hong Kong.
He has run JL Gill grocery store in Crieff since he was 19 and quickly expanded into whisky to save the shop from closure.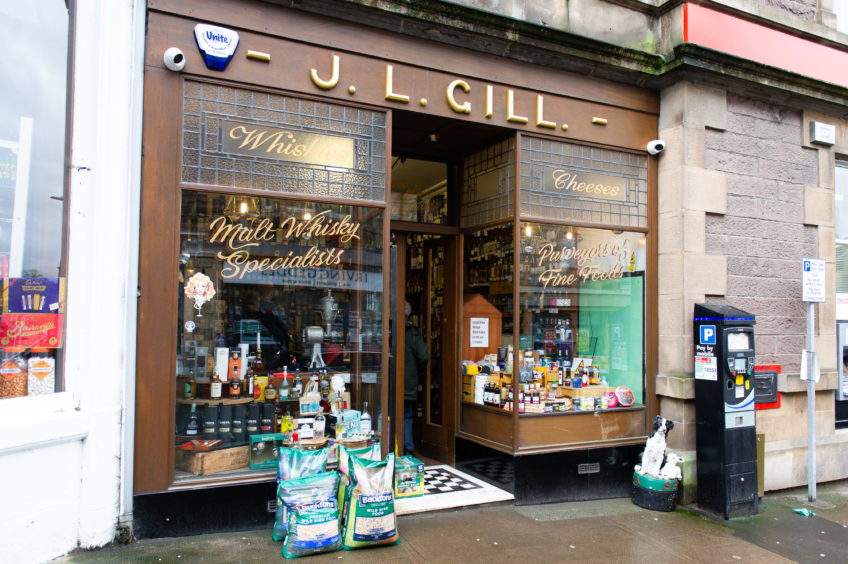 Last year he opened a replica of his family business in Hong Kong, complete with a matching traditional shop front, offering a slice of Crieff to the people of  China.
Since opening in November, Andrew has had customers visiting both stores, despite the 6,000 miles between the two.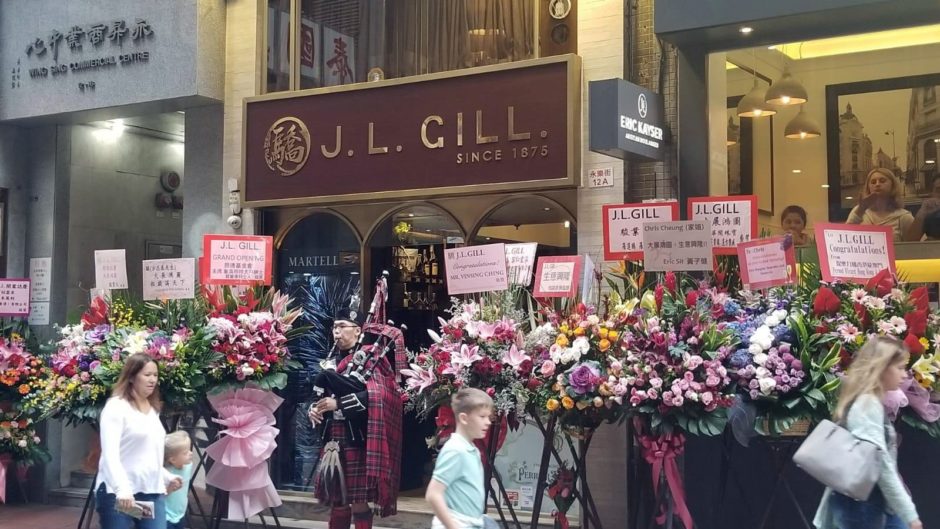 Now the 48-year-old hopes to encourage more of his Chinese customers to venture across the globe and is giving out leaflets for Crieff tourist attractions and local businesses, alongside selling malts from Perthshire's top distilleries.
He said: "We have had customers who have visited both of our shops.
"There are a lot of connections between Crieff and Hong Kong which I didn't know about but it's amazing how many people come in and get chatting, then say they will visit our Hong Kong shop next time they are over there.
"We have actually started putting out leaflets about Crieff in the Hong Kong shop so we're hoping having the business out there will boost tourism into the town."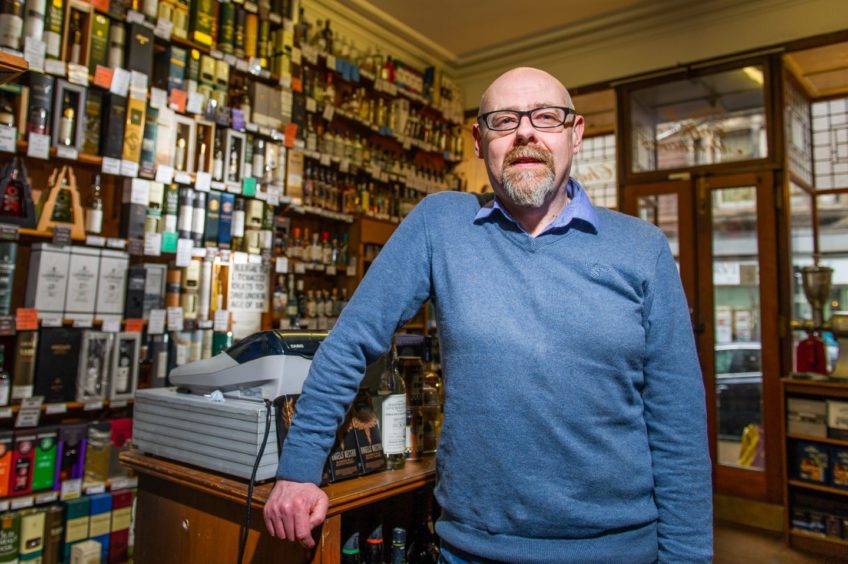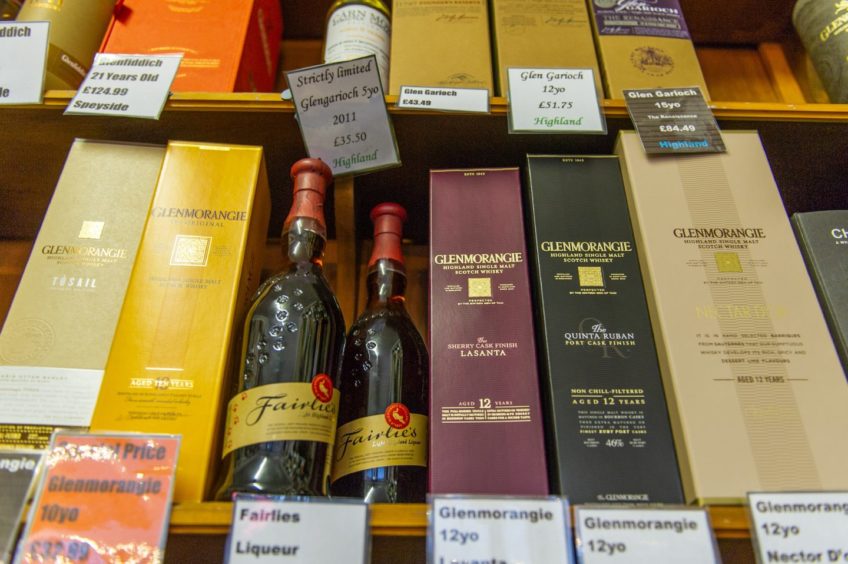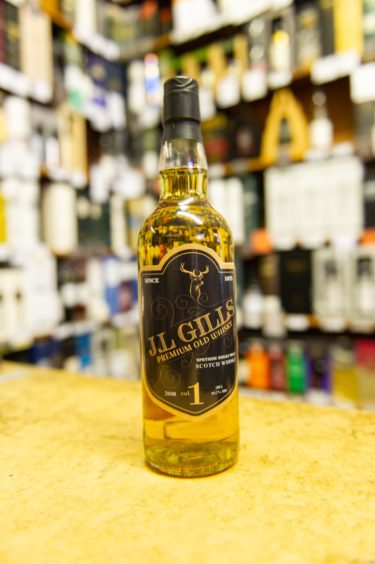 Andrew's parents bought the traditional grocers in West High Street 30 years ago when it was struggling to survive after losing two major contracts.
The fresh-faced 19-year-old had just left a job with a car manufacturer and agreed to temporarily run the shop.
"I was at a loose end trying to decide what to do with my life so I decided to work in the shop for a couple of years until I decided," he said.
"My dad suggested we start selling malt whisky. I was kind of terrified, it was a financial outlay of around £370 for my first 12 bottles, which at that time was a lot of money.
"Now we're spending thousands every month and buying 12 cases at a time instead of 12 bottles, it's amazing how it has changed.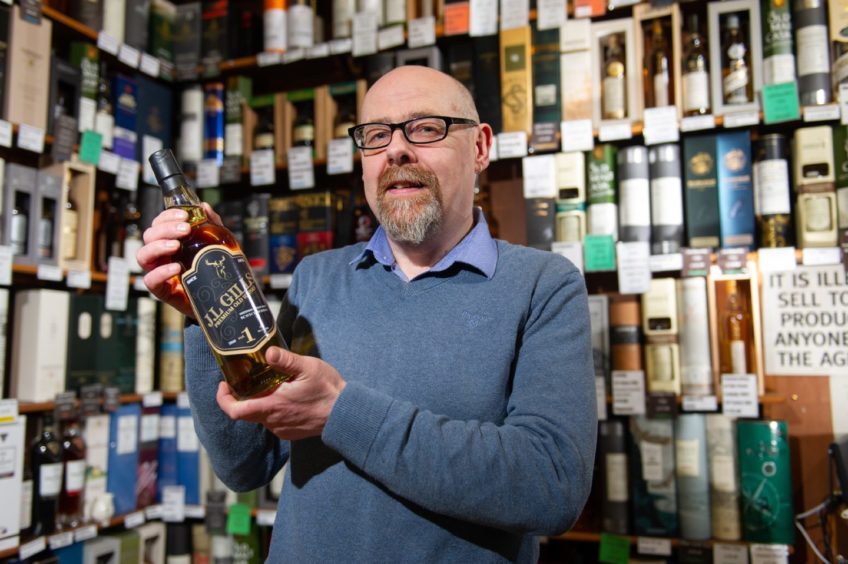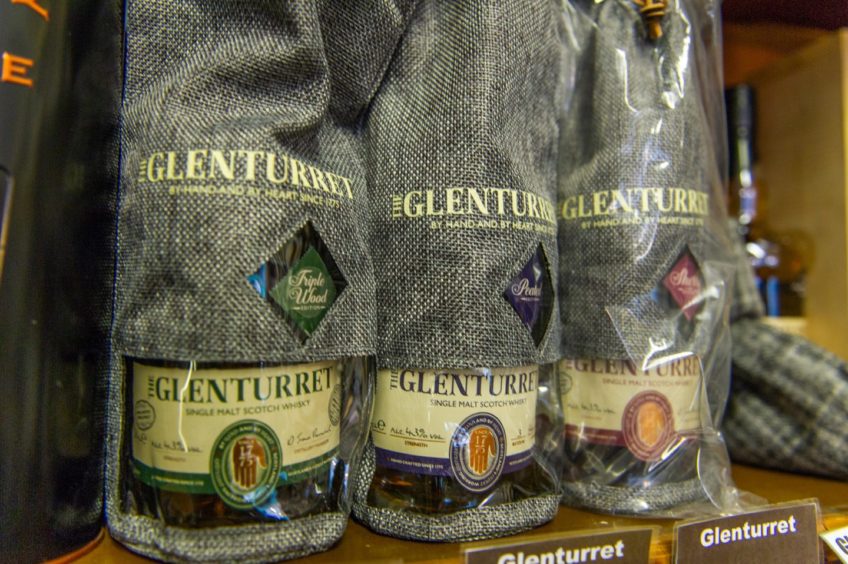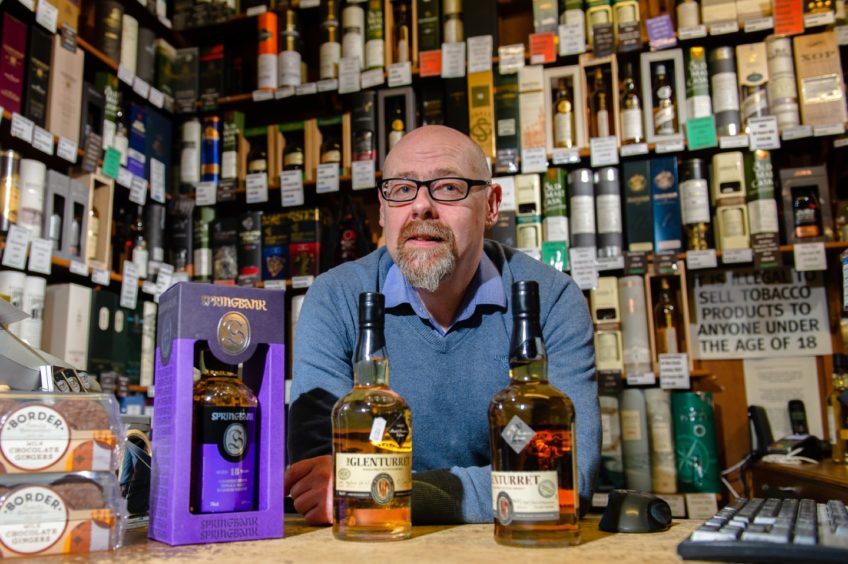 "It was just a big gamble but it worked. It was a big learning curve but I hunted down old books and read them all,  tasted a lot of whisky and got to know people in the industry.
"Sometimes I do wonder how things would have turned out if I hadn't stuck with the shop and gone to do something else but I'm very happy with my life now. I have no regrets."
The idea to open a second store in Hong Kong was suggested by a customer, who is now a good friend of Andrew's.
He works in Hong Kong as an investment banker and insisted the Chinese love of whisky, particularly expensive and rare bottles, would make the shop a great success.
"In Chinese culture if they are buying something expensive it's very important to them that they can see and touch it first," explained Andrew, who lives in Comrie.
"At distilleries he [the customer] hadn't been able to do that so he came to me and eventually we became friends.
"The Chinese want to own something nobody else has. If they want a bottle of whisky they want to be the only person in Hong Kong to have it. We have a mix, there are some really high end ones but they are not all in that category. They enjoy single cask because it's one-off and they can show that off."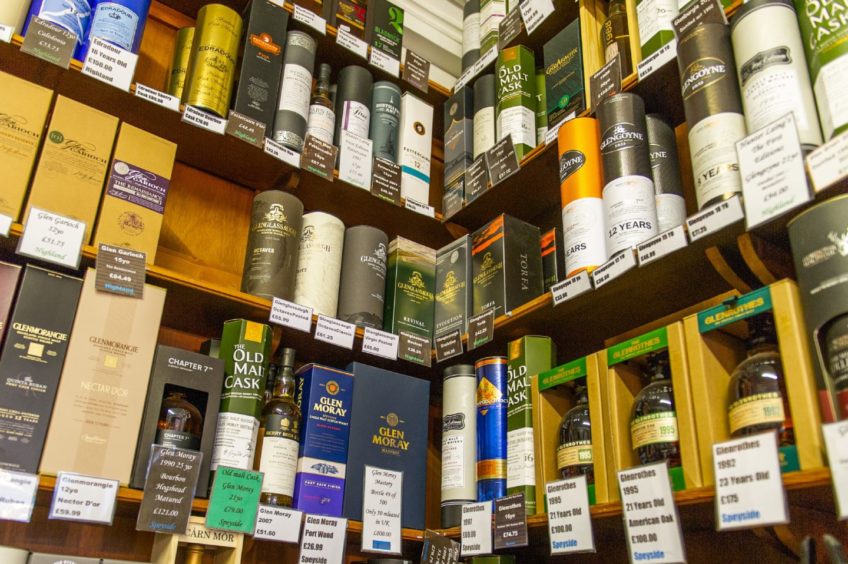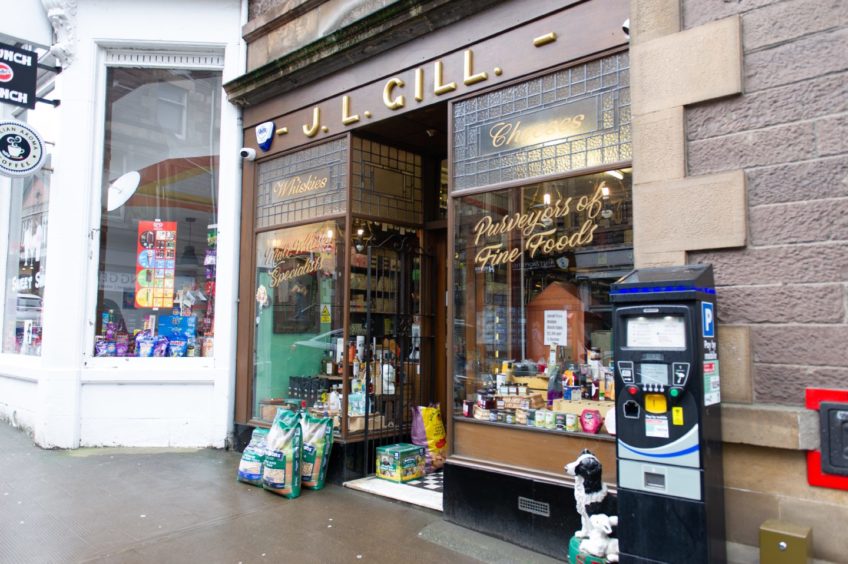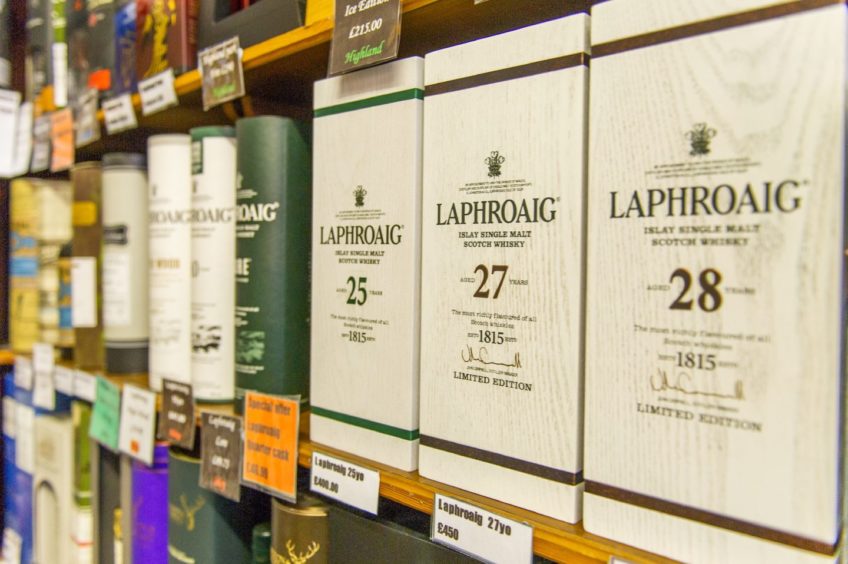 Andrew flew to Hong Kong for the shop's opening, which included whisky tasting, special sales and a piper. He and his staff promote spirits distilled in Perthshire, as part of their efforts to support the local economy.
If the success of the shop continues Andrew will consider opening a third somewhere else.
He and his father, Steuart, insist it has taken much more than whisky to keep the store thriving in an era of struggling high streets and out of town supermarkets, which saw the demise of most traditional grocers.
"A lot of people use the internet is an excuse but if it is used properly it should complement your business and that's how we look at it," said Steuart, a retired science teacher.
"There are still a lot of people who don't use the internet, especially in towns like Crieff, where there are a lot of older people so we cater for them."
Andrew agrees there is a personal touch to a family business, which cannot be transferred to online shopping, although he acknowledged social media forms a big part of his work now.
"There is a social side too, if people come in and see the staff carrying on and having a laugh it makes for a happy place to be," he said.
"I treat the shop and its customers like a community, including on social media. We will run competitions and offer tastings in return for them giving us feedback.
"Keep an eye on your business, adapt as it needs to be adapted and just be pleasant, that is more important than a lot of people realise."