IN PICTURES: Gleneagles marks its 100th birthday
By
Scott Milne
May 2 2019, 9.02am
Updated: May 2 2019, 11.09am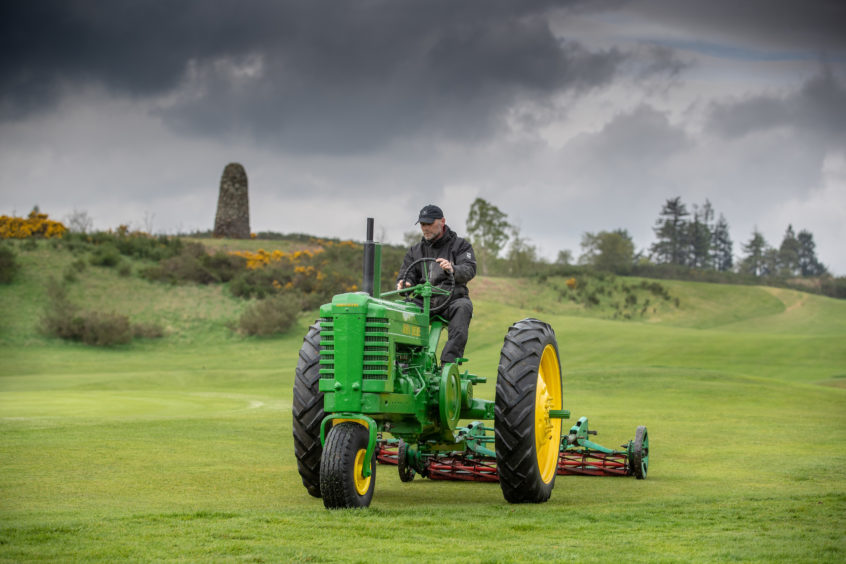 Gleneagles Golf Course celebrated its centenary birthday with a look back to how the game was played in days gone by.
Golf professional turned coach and YouTube blogger Peter Finch took to the course playing with vintage style hickory clubs.
Along with Gleneagles' golf operation manager David Blackadder, Mr Finch donned attire worn on the course back in the day.
Mr Finch was also joined by members of the golf club dressed in old fashioned gold clothes, for mini championship to celebrate the anniversary yesterday evening.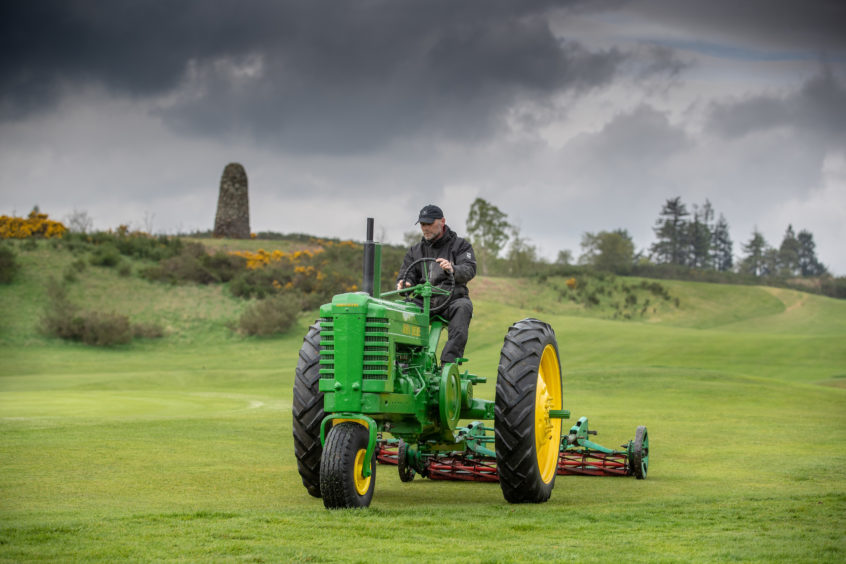 The club also took the chance to recreate some images from yesteryear that have been adorning the hotel walls.
And in keeping with the theme of looking back, greenkeeper Bobby Wheadon tried out a 1941 John Deere tractor.
The celebration was specifically for the King's and Queen's courses, which opened on May 1 1919 — the hotel and a third course were built later.
The courses were designed by James Braid, with the work being hailed as it was created using "nothing more than manual labour and horse and cart".
The King's Course hosted a famous match between the 'Big Three' in 1966 — Jack Nicklaus, Arnold Palmer and Gary Player.
Happy Centenary Birthday to @GleneaglesGolf's King's and Queen's Course ?‍? The King's Course will play host to the PING Junior Solheim Cup in September ⛳️? #LoveGlen pic.twitter.com/r0ifRl3als

— Solheim Cup Team Europe (@SolheimCupEuro) May 1, 2019
Another notable event the course hosted was the Bell's Scottish Open on the European Tour from 1987-1994 – the largest spectator event after The Open at the time.
The Queen's course has also seen famous faces such as Sean Connery and Alan Shepard — the only man to hit a golf shot on the moon.
Gary Silcock, director of golf at Gleneagles, said: "The day marked a significant golfing milestone in the rich history of Gleneagles.
"Architect James Braid created the King's and the Queen's courses using nothing more than manual labour and horse and cart, and it has been incredible to use the celebrations to remember the number of gofers that have walked these iconic fairways over the past century."
Mr Silcock added: "Our celebrations are also about looking ahead to the future of golf at Gleneagles, including the 2019 Solheim Cup, which will build on our supporting heritage and help inspire the next generation of golfers in Scotland."