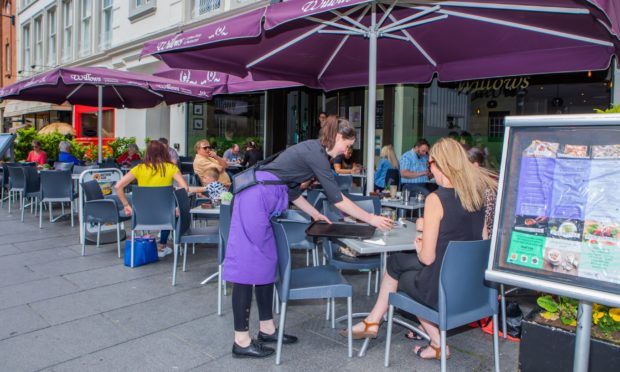 Fair City businesses have hit out at council officials for their "heavy-handedness" when policing outdoor seating.
Perth is renowned for its thriving cafe culture but several city centre bar, cafe and restaurant owners want the local authority to review its policing of al fresco areas before the crucial summer months.
Frank Burger-Seed, who manages The Venue on St John Street, said: "Staff from the roads team were intimidating us by taking photos of our olive trees when half the pot had been pushed over our boundary by a customer.
"They have threatened to cut the chain and remove an employee's mountain bike – he cycles to work each day – also photographing another one outside the bakery.  I always thought Perth was trying to be more bike-friendly.
"High streets are struggling at the moment. Every week empty units are appearing, we need to regenerate the high street, not hinder it.
"We are lucky to have so many great independent businesses in Perth and  many departments in the council are business-friendly. It's such a shame we are getting harassed by others when all we are trying to do is make Perth more attractive for its residents and visitors."
Audrey Maestrie, who runs neighbouring The Rose House said: "While there is scaffolding around our shop, I moved our tables over to the church, which they were happy with.
"We moved our ice cream bike over too and I was told to take it back or face a £2,000 fine.
"We're just trying to brighten up the area and we're not blocking the pavement. We clean up broken bin bags and mop up sick from the vennels that isn't from us. Something needs to change."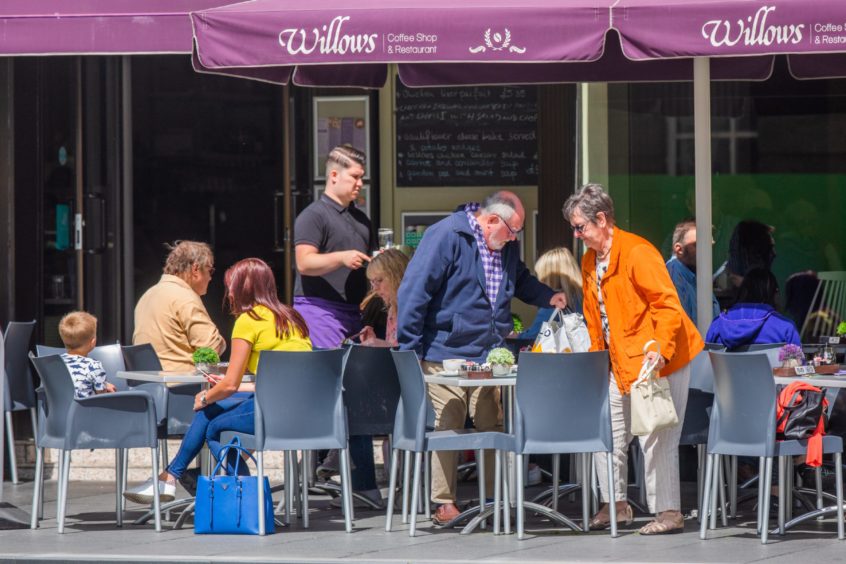 Michael White, who runs Willow's Coffee Shop in St John's Place and High Street's Brew and Chew said: "At Willow's we've just had to remove a menu board that's been outside for over ten years. We've been told that our tables need to be moved an extra half metre further into our boundary line.
"We have been warned that even if a dog was to lie down on the other side, we'd be prosecuted.
"At Brew and Chew, we've been told we can't leave our small planter out overnight. We've invested in our property and want to improve the image of the High Street.
"Perth is doing well but we need a more joined-up approach from our council for the city centre to thrive"
Cristian Cojocaru, manager at Crido's on St John's Place, added: "We spent over £1,000 on umbrellas, canopies and planters outside. We bolted them to the ground so that they were secure, but we were then told we couldn't do that.
"We don't have to put that out to make it look nice. We did and now we've had to spend more money on new umbrellas which I don't think are as safe.
"The council is supposed to be supporting us."
Council — businesses must act within the rules
The council has defended its enforcement policy, saying it makes regular inspections and "reactive visits" after complaints are made.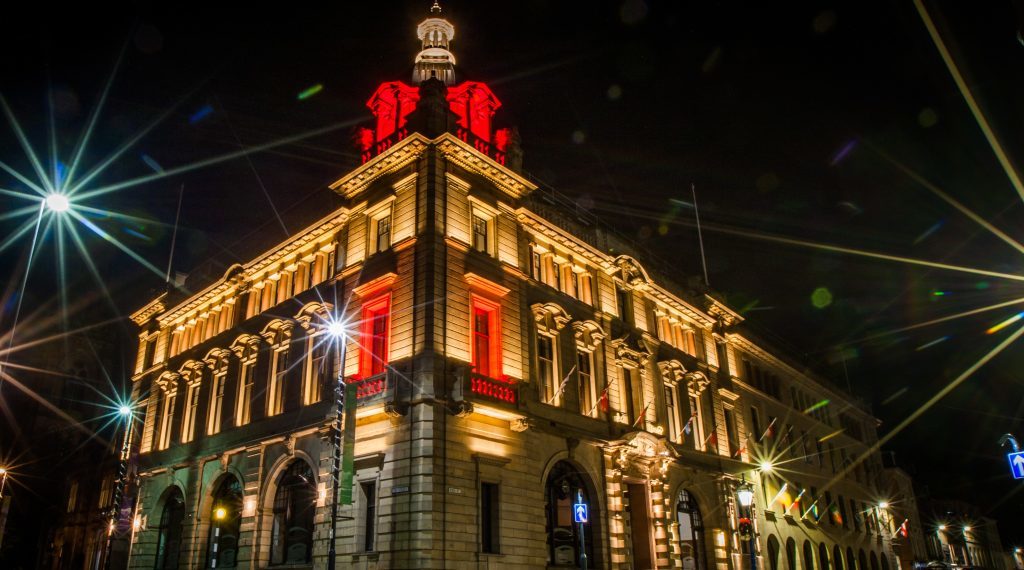 A spokesperson said: "While we do not comment on individual circumstances, what we can confirm is that council officers conduct regular inspections of, and, if any complaints are received, make reactive visits to, outdoor seating areas to ensure that they are being appropriately managed.
"As part of this, business owners and operators are advised that there may be times where the footway cannot be used for seating or tables, for example the erection of scaffolding or when public utilities are carrying out maintenance or repair works.
"This is to ensure that there is appropriate space for all users on footways, and particularly for people with disabilities or mobility issues.
"All outdoor seating areas on a footway require planning permission and roads consent. Where an outdoor seating area has been set up without the necessary permissions being in place, it is appropriate for the council to take enforcement action, for example advising businesses that these consents are required.
"Where consent has been granted, the business is expected to operate within the permitted area.
"In the event that the seating expands outside this, for example blocking the entire footway to the detriment of passing pedestrians, it would again be appropriate for our officers to raise this with the business.
"We are always happy to provide advice to businesses on both the consents required for new outdoor seating areas, and to confirm the extent of the areas where permission is already in place to operate.
"Consideration is also being given to developing an FAQ to further assist businesses and ensure that they are operating in line with consents granted."