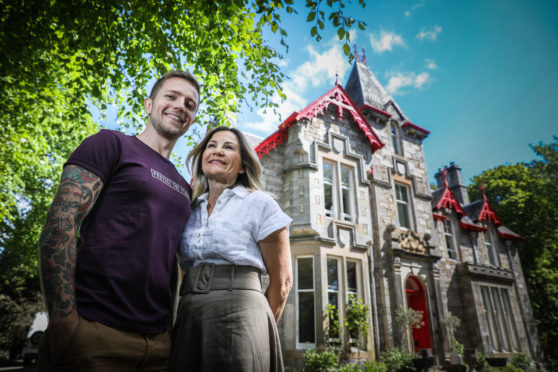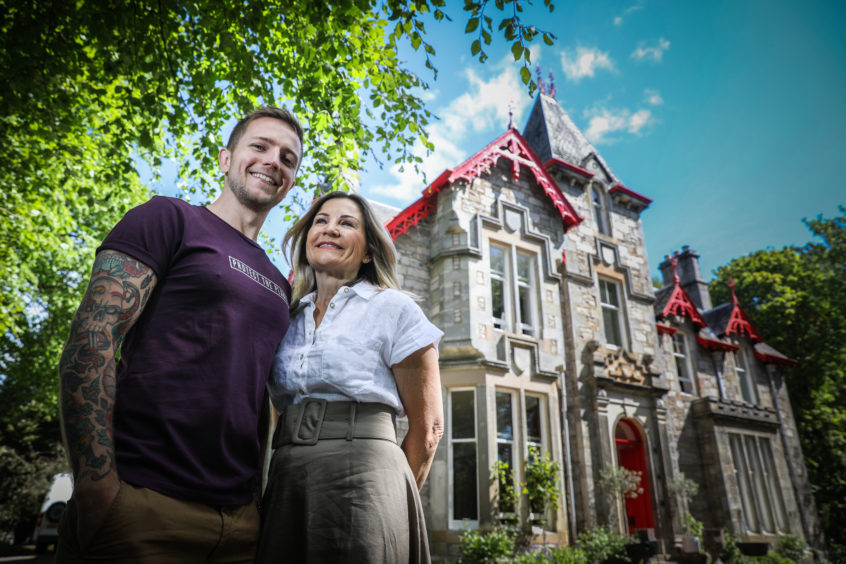 The UK's first 100% vegan hotel will open in Highland Perthshire next month.
Saorsa 1875, the pioneering new venture in Pitlochry, will be entirely free from animal products, from food to furniture, from check-in to departure.
Owned by Jack McLaren-Stewart, 26, and his parents Sandra and John, who are all vegans, Saorsa 1875 will take over the former Birchwood Hotel.
Jack and his parents have spent the last eight months renovating the hotel to create the 100% vegan experience and hope the new venture will open up the Scottish Highlands to vegans from all over the country.
Jack, who grew up in England but whose parents are from Dundee, said: "Our reasons for opening the vegan hotel were twofold.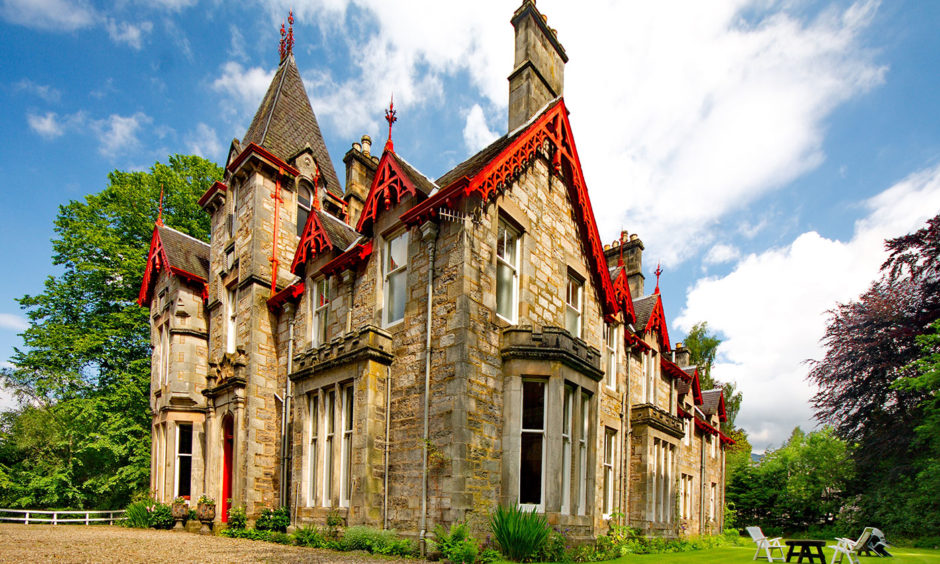 "Partly it was born out of a frustration at the options available to vegans in this part of the world.
"We're Scottish ourselves and like all Scots, we're intensely passionate about our country and all the amazing things it has to offer.
"Unfortunately, outside of the main cities there aren't a whole host of options for vegans which can make travelling through the area very difficult and sometimes quite distressing.
"So we wanted to create a space where anyone, vegan or otherwise, can come and experience the beauty of the Highlands without feeling like they're compromising on their ethics.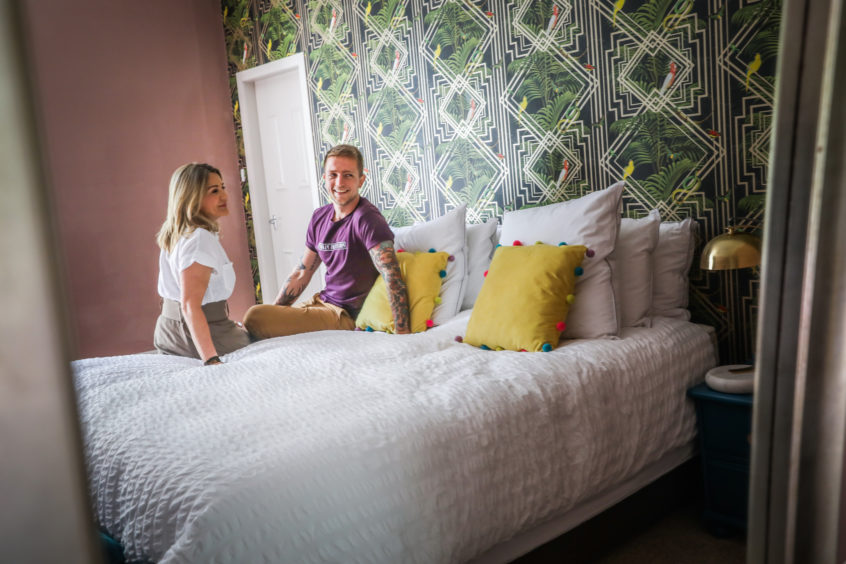 "For us it was an absolute no-brainer to open in the Highlands .
"It's one of the most beautiful places on Earth and we're really excited about opening it up to a whole range of people who might not have otherwise visited."
Jack said as well as having a vegan bar and restaurant, the staff uniforms at the hotel are ethically sourced, the toiletries are certified cruelty-free and vegan and all house-keeping products are eco-friendly and have not been tested on animals.
Even the hotel's power system, Ecotricity, is Vegan Society certified and the getaway is, of course, dog-friendly.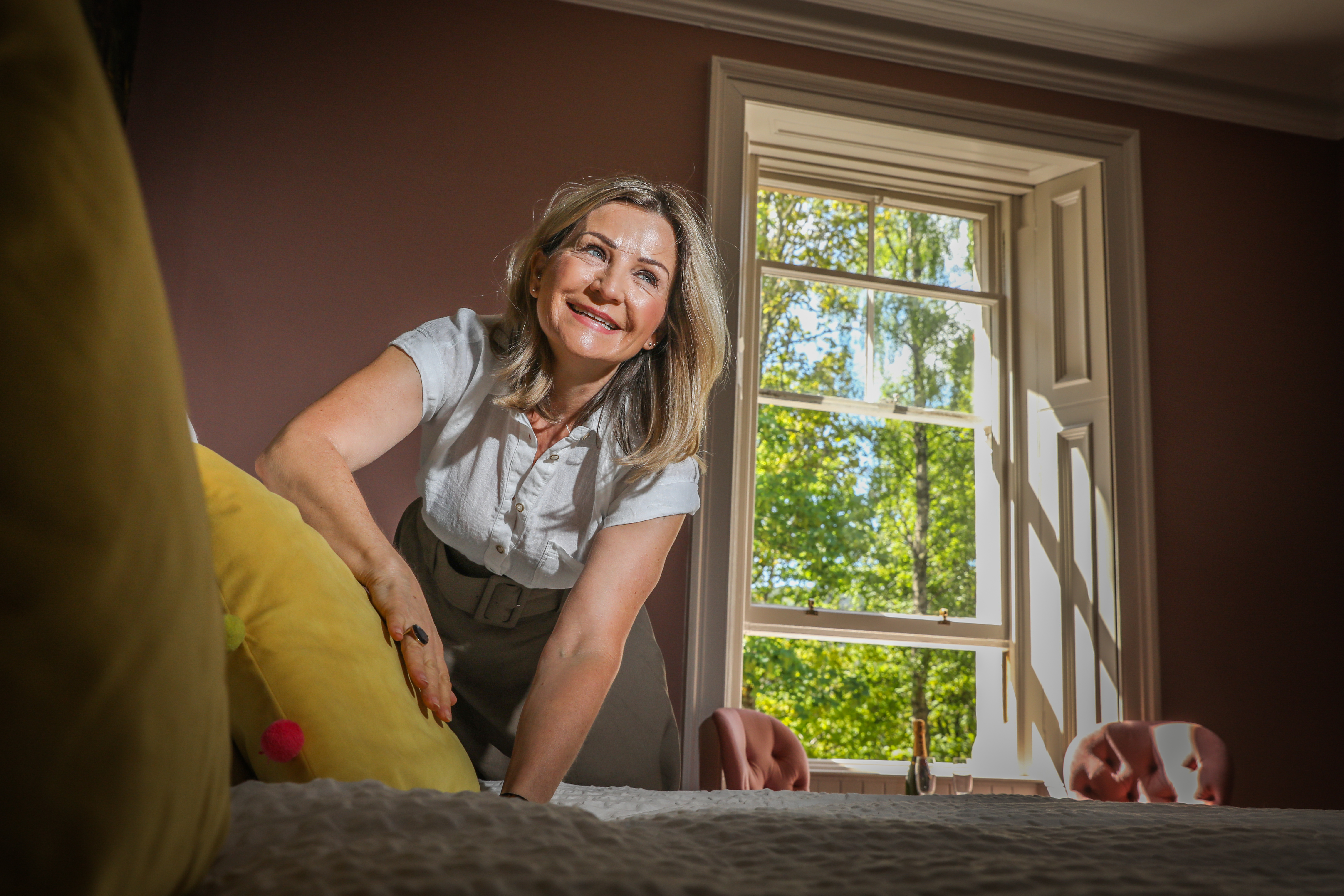 The young owner said he wanted the hotel to show that veganism was an "exciting, vibrant way of life" as well as a compassionate and ethical choice.
The hotelier also hopes his business will help promote local produce to a new market.
Run by Italian head-chef, Luca Sordi, the restaurant will serve-up "creative cuisine inspired by the Scottish wilderness" with all ingredients either sourced from their own vegetable patch or from local suppliers.
The bar will host wine spirits tastings as well as having its very own vegan cocktail bar.
The hotel also offers cooking classes, outdoor adventures and health and wellness retreats.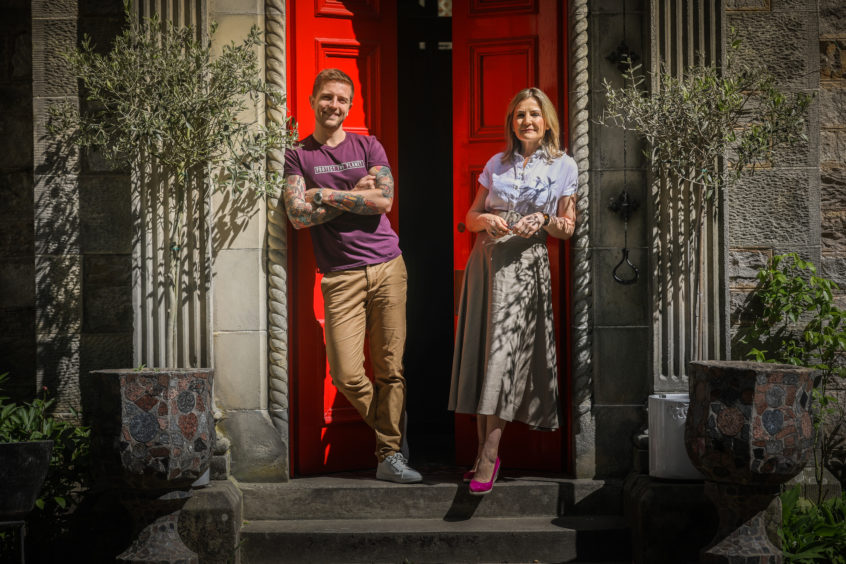 Jack said: "Our other motivation for opening the hotel was to dispel the myth that veganism is somehow restrictive or based around abstinence.
"More and more people are becoming aware of the horrific nature of animal agriculture on both the planet our fellow animals and we wanted to show that veganism is a vibrant, exciting way of living that doesn't require sacrifices.
"Equally, Scotland is home to some world class farming and a whole host of wonderful ethical businesses who we're really looking forward to working with."
The Vegan Society welcomed Saorsa 1875 and said such a hotel would bring vegan travellers "peace of mind".
Dominika Piasecka, spokeswoman for The Vegan Society, said: "We're very pleased for Scotland to have a fully vegan hotel which incorporates the whole lifestyle experience from plant-based food, to vegan-friendly bedding and furniture, to cruelty-free toiletries.
"Knowing that no animal had to suffer for the hotel equipment or cosmetics gives vegans a piece of mind, and supporting ethical businesses makes their holiday that much more enjoyable.
"The increase in vegan-friendly accommodation goes in line with the huge growth of this lifestyle in Britain, where the number of vegans has quadrupled in the last four years."
Saorsa 1875 is expected to open in June.