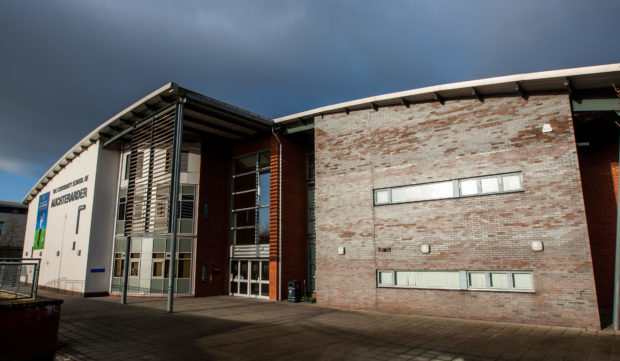 Parents in Auchterarder have saved their children's summer camps after they were scrapped due to budget cuts.
Acting under the banner of the Lang Toon Childcare Hub, frustrated parents in the Perthshire town say they were forced to set up their own camps at short notice after Live Active Leisure (LAL) withdrew its facilities management of the Community School of Auchterarder where the camps were held.
Perth and Kinross Council will take over the running of the school in August but this left many parents with childcare headaches over the holidays.
Ailie Callan, a member of Lang Toon Childcare Hub, said that her group had to work fast given the small time frame they had to organise funding for the camps.
Ailie, a mother-of-two, said: "It was really short notice.
"We got an email around Easter to say they (LAL) were pulling out of the school.
"Parents rely on the summer camps to be able to work and it's something fun to do and the kids really enjoy it.
"So on very short notice myself and a few other parent tried to do what we could.
"We asked the council if they could expand their after school club but they said they couldn't so it became clear we would have to do it ourselves."
The group applied to the Common Good Fund and set up their own camps, Team Auchterarder, which they hope will cater for older children as well younger kids.
The hub is also looking to be able to continue after the summer and run the facilities in October and other holidays, providing they can get  funding.
Ailie said: "If it's a success this year then we will be able to use the funding next year but we will also have to start looking for other funding.
"I was such short notice to try and sort anything we had to apply for funding we could get quickly."
The mum said the community, including local councillors, have been really supportive of the efforts to save the summer camps.
The hub previously demanded the council reinstate the camps after their annual budget setting process with Live Active Leisure resulted in the arms-length organisation withdrawing from maintaining the school facilities.