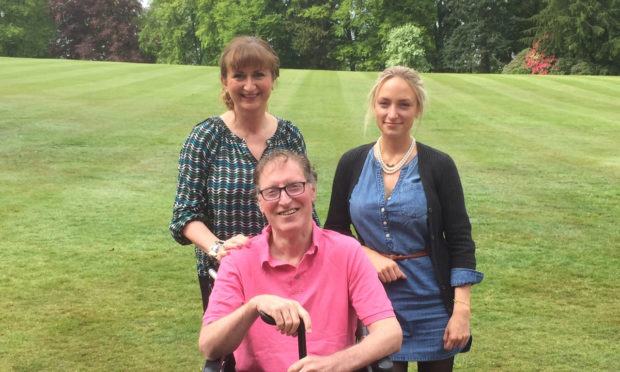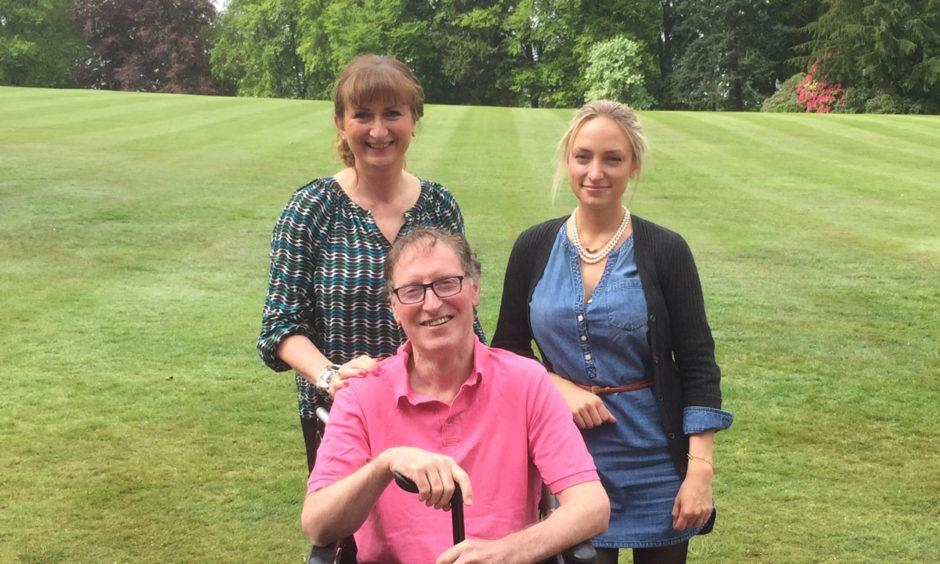 A dying Perth man has said he will spend his remaining weeks campaigning to make assisted dying legal in Scotland.
Richard Selley says he has become a "prisoner in his body" as a result of Motor Neurone Disease and is calling on MSPs to introduce "safe, compassionate legislation".
The 65-year-old, who can no longer speak or swallow, plans to spend £10,000 travelling to the Dignitas clinic is Switzerland in eight weeks time.
He said if assisted dying was legal in Scotland, it would have "eased many worries and my remaining time would have been dedicated to my wife, family and friends rather than complex admin".
Last night SNP MSP Roseanna Cunningham and the Conservative's Liz Smith both said the issue was too complex to force doctors to make decisions on who was fit to die.
Mr Selley said: "The present laws (and lack of laws) around assisted dying in Scotland are cruel, outdated and discriminatory.
"For the next eight weeks I will work with Dignity In Dying Scotland to change them.
"I am urging MSPs to do what they can to introduce safe, compassionate legislation that would let me, and other terminally ill patients, die at home."
Holyrood has twice considered Bills aims at introducing assisted suicide, with the first brought forward by independent MSP Margo MacDonald, who later died from Parkinson's disease.
Scottish Conservative MSP Ms Smith said she had followed the debate since Ms MacDonald first introduced her bill.
She said: "I have great sympathy for someone who wants to end their own life because of pain and their medical situation.
"However I do have doubts about the management of an assisted dying process. I have listened closely to the evidence since Margo MacDonald's time and have listened to medical professionals about the situation they would find themselves dealing with – including family members – and that there may be improvements in medical science. it's a complex and  emotional issue.
"If it came back to Parliament today I would not vote for it because I don't think we have enough safeguards."
Roseanna Cunningham, who has previously worked on a palliative care bill, agreed with Ms Smith.
A spokesman for the MSP for Perthshire South and Kinross-shire said: "Mr Selley contacted Roseanna and she responded with sympathy for both him and his family, but was open that, nevertheless, as a matter of conscience, principle and practicality, she cannot support assisted dying."