Happy campers flocked to Scone Palace on Friday afternoon as they looked to pitch their tents before the Rewind party kicked off.
Revellers carted trolleys of waterproofs, tents and refreshments to the palace for the festival's eleventh year.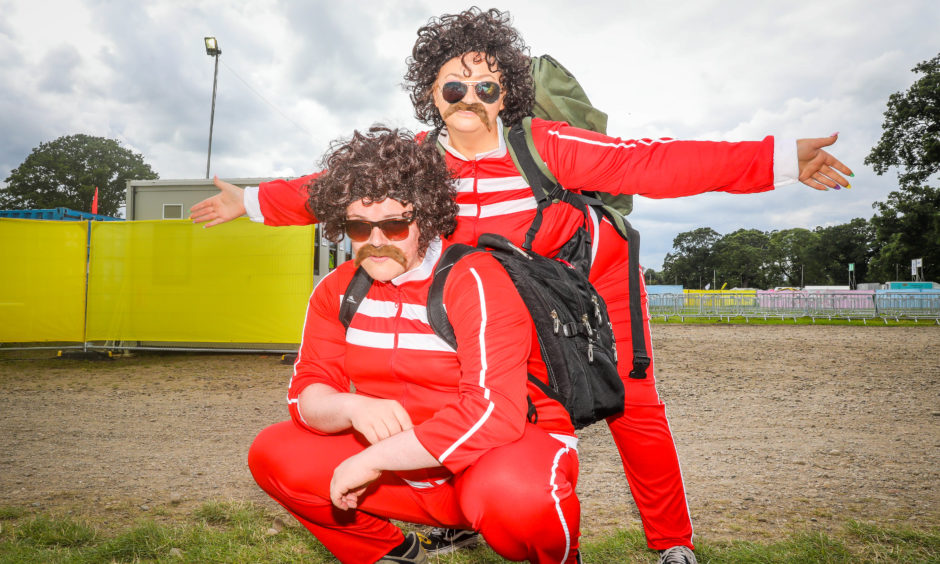 Debbie Warren, 55, from Arbroath said: "We're prepared for all weather – we've got a massive tarpaulin sheet which is big enough to cover all the chairs. It will be like we're in a tent."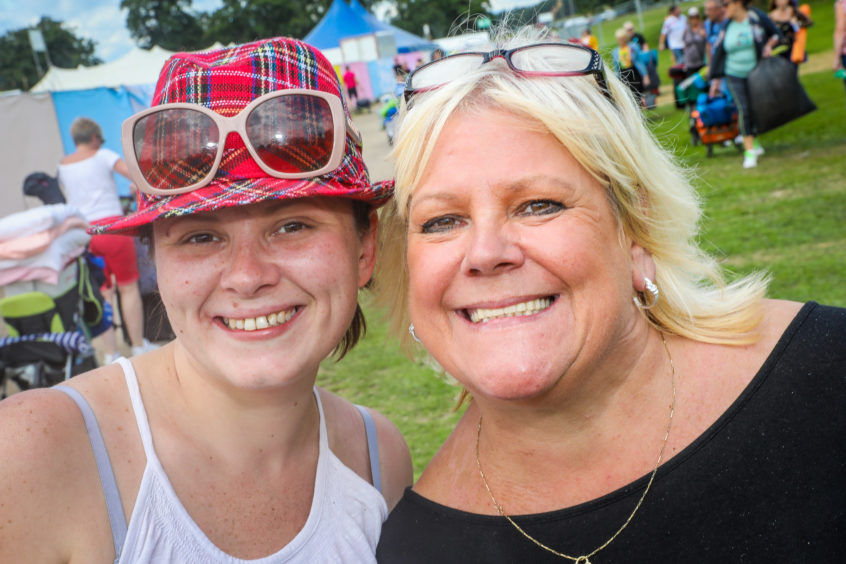 Gaynor Kerrison, Debbie Sutton and Kenna MacKay travelled from the Black Isle to see the stellar line-up.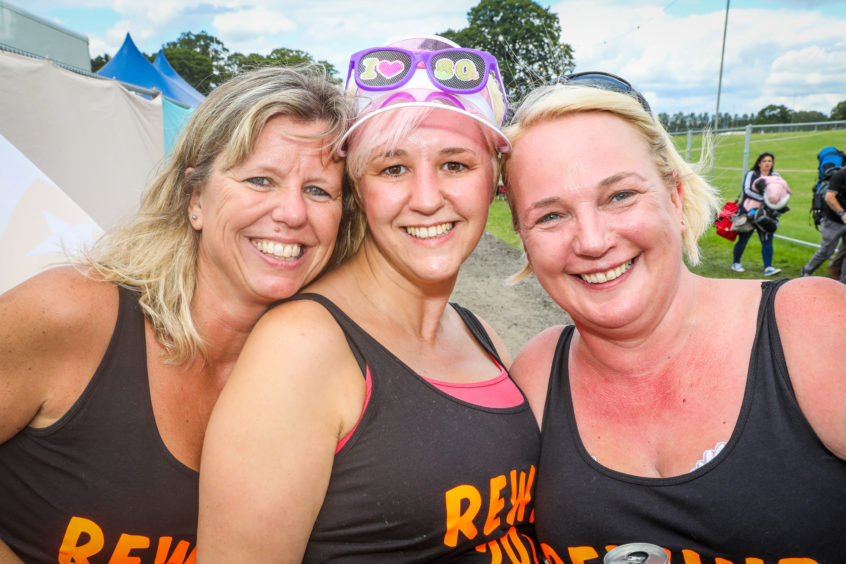 Also making the trip to Perthshire were Mintlaw ladies Laura Trahearn, Denise Googe, Nikki Penny and Angie Urquhart.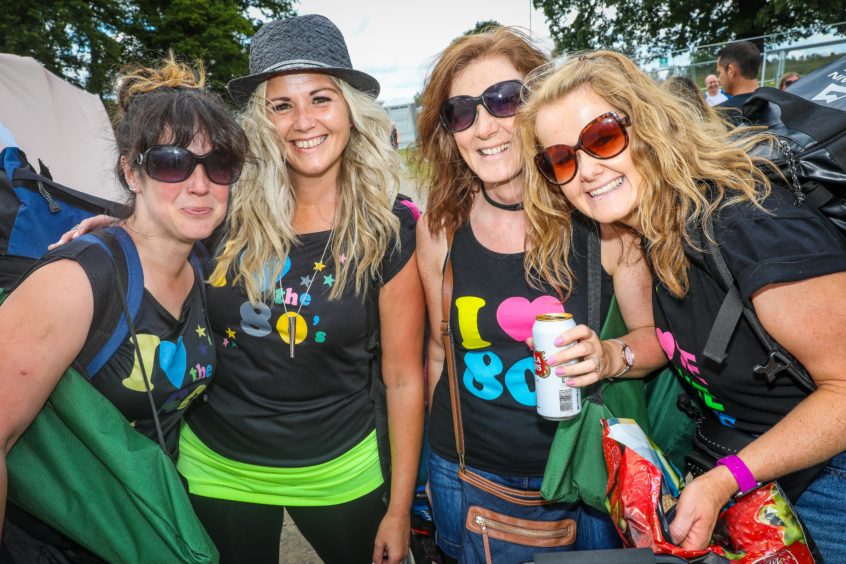 It is a Rewind debut for Angie, 41, but her friends did not need to try hard to sell the idea.
Travelling across Courier Country for the 80s party were Elaine Cleary and June Knox, from Whitfield in Dundee.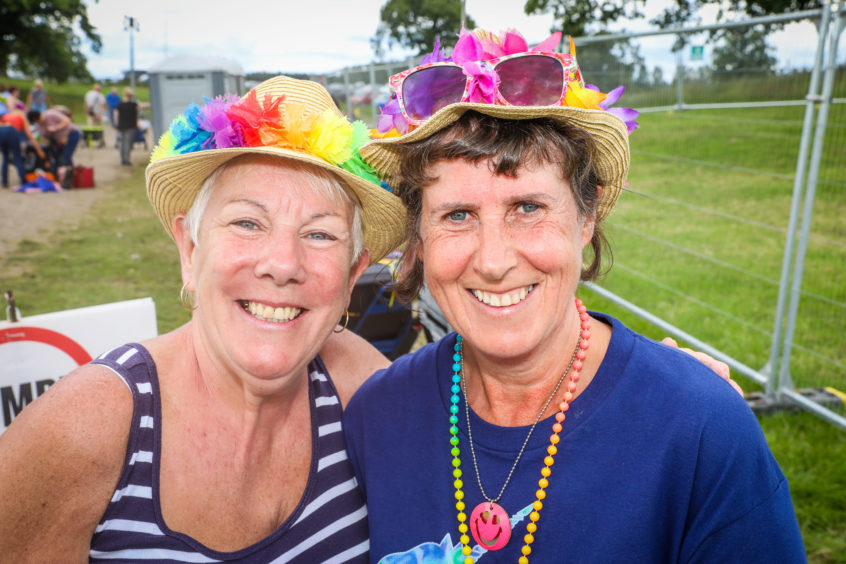 Elaine said: "This is my eleventh Rewind, I've never missed one yet. They've all been different but they've all been brilliant fun."
Despite not being born when most of the performers were in the charts, Finlay McColm, James Sparrow and David Alexander, all 20, travelled from Stirling for the festival, and picked out Foreigner as their line-up highlight.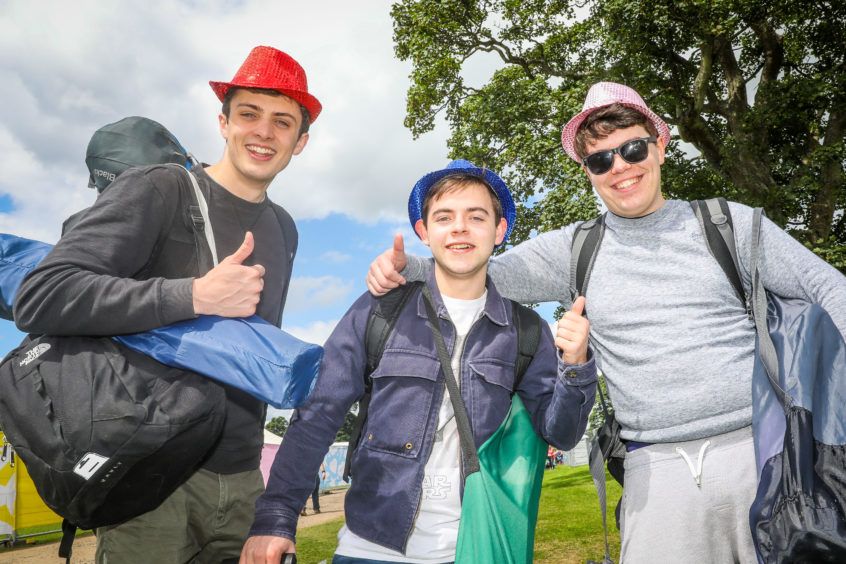 Already in full costume, Dominic Calgie, 28, and Lindsay McGuire, 23, arrived at the Palace in vintage tracksuits, curly wigs and moustaches, embracing the spirit of the eighties.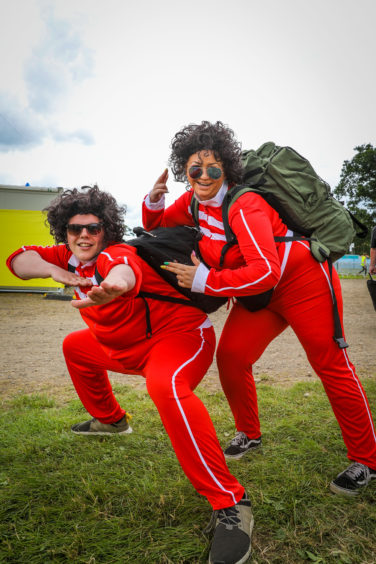 For more on the opening day, see Saturday's Courier and don't miss our picture special on Monday