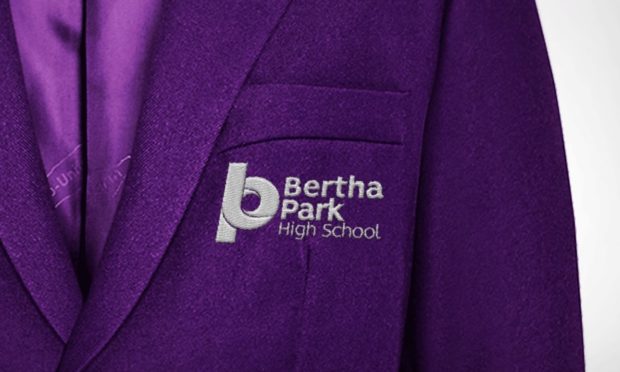 A leading psychologist has praised plans for a "social media detox" at Scotland's newest secondary school.
The Courier revealed that Bertha Park High, which opens its doors in Perth after the summer holidays, will enforce a ban on mobile phones throughout the school day.
All pupils will be told to store away phones in their lockers until the final bell, and they won't be allowed to look at them during break-time or lunch.
The "non-negotiable" demand from incoming head teacher Stuart Clyde has been questioned by some parents on social media who say children need access to their devices in case of emergencies.
But clinical psychologist and former teacher Linda Blair, author of The Happy Child, described the proposal as "wonderful".
She told the BBC's Good Morning Scotland: "We know that using your mobile phone disrupts concentration span and focus, and that that effect lasts.
"And we also know that addiction to phones is a big problem amongst young people, and a lot of young people will tell you that themselves. To have some rules that make them learn when they can and when they can't (turn them off sometimes) is great."
She said: "I agree that you should have some freedom in your lunch breaks, but not in a way that raises your cortisol levels and makes you much more overly alert and anxious than you would be if you just relaxed, or got some physical exercise."
Asked about using phones for educational purposes, Ms Blair said her research suggested "it would be better if they did not (use) something that contained a lot of distractions. They would get their homework done quicker, and probably do it better."
Each pupil at Bertha Park High will receive a free Apple iPad for learning purposes, although Perth and Kinross Council stressed all apps will be monitored and controlled.
Explaining the move to parents, the Bertha Park website states that access to social media can be a serious distraction and a "source of antisocial and undesirable conduct".
Arrangements will be made for children to contact home via the school office, and vice versa.
Last week, staff picked up the keys to the £32.5 million school building – the first of its kind in Scotland since the 1990s – and are preparing for opening day on August 22.