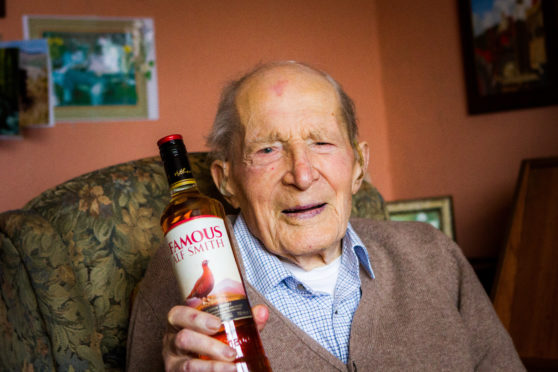 Tributes have been paid after Scotland's oldest man, Alfred Smith from St Madoes, died on Sunday morning aged 111.
Alfred, known as Alf, turned 111 on March 29, the same day as Britain's other oldest man, Robert Weighton.
Mr Smith was born in Invergowrie in 1908, the fifth of six sons to John and Jessie Smith.
He emigrated to Canada, along with four of his brothers, in 1927 but returned after five years and went on to drive lorries for his brother George.
During WWII, he was in the Home Guard, and married Isobel when he was 29, who died 16 years ago.
A pillar of the community, Mr Smith retired at the age of 70 but continued to go to the farm until well into his 80s.
Mr Smith, who latterly lived with his daughter Irene Noble, died in the early hours of Sunday morning of what she described as "old age".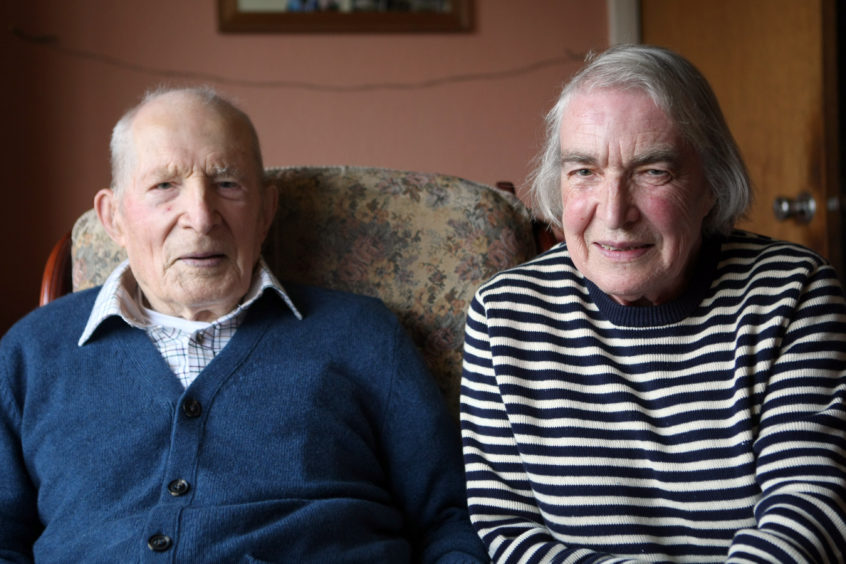 She said: "He was a good man who got on very well with everybody.
"Dad enjoyed talking about farming and worked at Goukton Farm in Kinfauns with his son Allan for 40 years. They never argued once in all that time.
"He will be missed in the community. He was an elder at Kinfauns Church until it closed in 1989, and attended St Madoes church after that. He was popular with his neighbours too, who kept an eye on him.
"He lived independently until he was 110, but he had started to get a bit slower over the last year."
"After he had a fall, he was in PRI and he got home on Friday. There were a few complications but he died of old age.
Irene believes that Alf was the oldest Scot ever, despite being a smoker for more than 60 years.
Asked for his secret to a long and happy life in a previous interview, Mr Smith said: "Porridge is helpful and having a job you enjoy.
"I like to think I've lived a decent life. I do ask myself – why me? Why have I lived so long when others haven't?"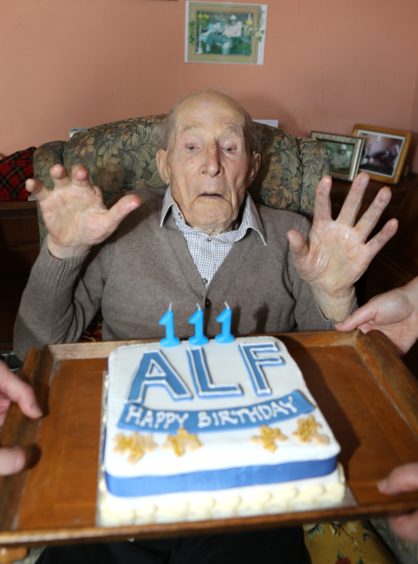 Councillor Eric Drysdale paid tribute to the former farmer.
The city centre councillor tweeted: "Sad to hear this morning that Scotland's oldest man, Perth and Kinross based Alf Smith of St Madoes has passed way aged 111 years and 128 days.
"When he was 100, he bought a new washing machine and decided on a 10 year extended warranty! Optimism seems to be the key to a long life."
John Swinney MSP stated: "Very sorry to hear the news of the death of Scotland's oldest man – one of my constituents – Alfred Smith. A life well lived and full of joy."
In a strange coincidence, Mr Smith shared his birthday with England's oldest man Bob Weighton, also 111, from Alton in Hampshire.
The pair never met, but exchanged cards each year.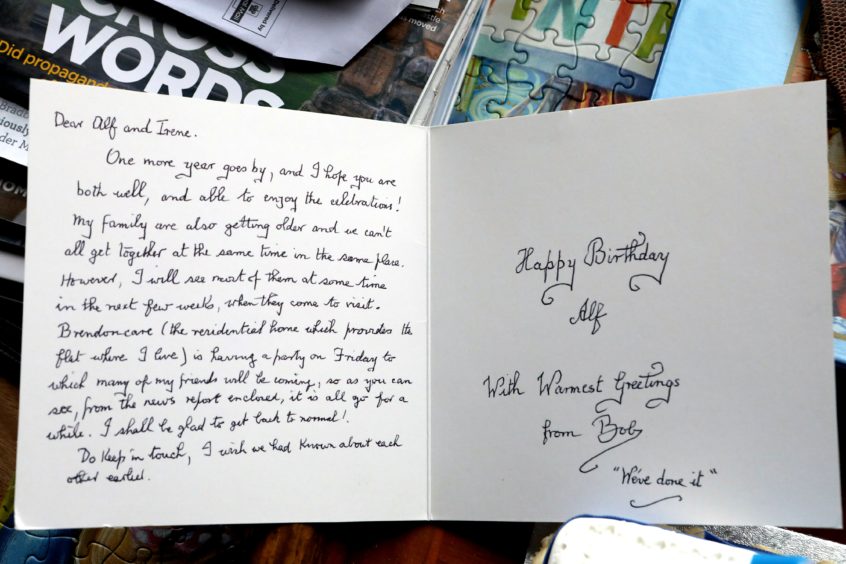 It is not known which of the duo was born first.