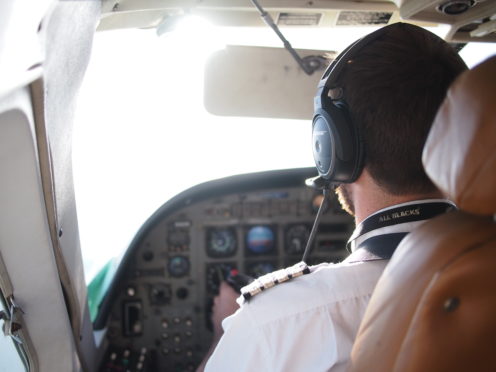 The cause of a plane crash in Kinross-shire remains unknown following an investigation.
A 69-year-old pilot escaped unharmed after his plane sped across an airfield and crashed into a digger in February.
The collision, which happened at Balado, near Kinross, was investigated by the Air Accidents Investigations Branch (AAIB).
In its findings, the organisation said the cause of the accident was unclear.
The report states the Thruster T600N's engine developed high power after start-up, which the pilot – who has 132 hours of flying experience – was unable to reduce.
It says: "The aircraft travelled over 100 metres very rapidly down an inclined taxiway, with the pilot having very limited control, and collided with a parked digger."
The pilot, who is not identified in the report, had hoped to spend about 90 minutes in the air, practising circuits.
After he completed his pre-flight inspection, he started the engine and found that it went into "high power" immediately.
Despite pulling back hard on the throttle lever, the plane bolted forward and its ground speed increased quickly.
The pilot made an attempt to re-route the plane, however his control was limited.
The report stated: "There was a parked digger in the path of the aircraft.
"It would normally have been no problem to avoid this digger but, with the limited directional control, the aircraft struck the digger.
"As the cockpit ended up under the arm of the digger, the pilot was able to exit unharmed."