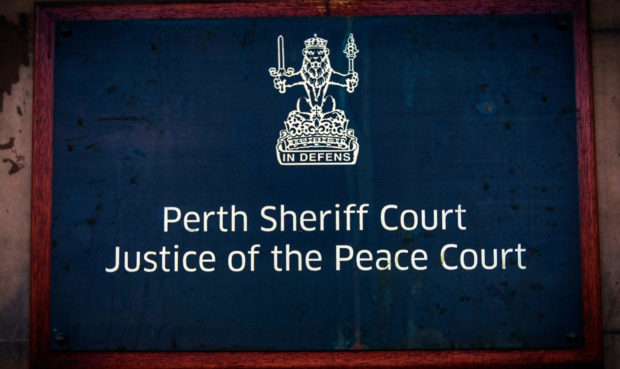 A bungling crook torched more than £100,000 worth of caravans in a hapless bid to cover up the theft of less than £400 worth of items.
Several tourists at the Loch Earn Caravan Park had to flee their holiday homes as the fire spread rapidly and caused a number of explosions.
John Howell, 34, of Hill Road, Kennoway, thought he was being clever in covering up his friend's tracks by setting fire to the evidence in the caravan he raided.
The fire quickly took hold and left two caravans completely burned out and written off and a third one badly damaged, in the space of a few minutes.
Yesterday at Perth Sheriff Court, Alexander Laing, 40, of Langside Drive, Kennoway, admitted stealing items worth £370 from one of the static vans on May 12.
Howell admitted wilfully setting fire to one of the caravans and causing extensive damage to it and to the two static vehicles sited adjacent to it.
Both men were remanded in custody by Sheriff Gillian Wade after she deferred sentence for reports.
At one point, Sheriff Wade halted proceedings to ask a smirking Howell if he was finding the court case funny.
He replied: "Naw, nerves."
His solicitor David Holmes, defending Howell, said: "It is a high value in relation to the damage and I have no doubt the court will be considering a custodial disposal."
He said his client was not seeking the continuation of his bail order.
Laing admitted breaking into one of the vans and stealing a vacuum cleaner, a duvet, a microwave, a kettle and a number of pots.
He also admitted stealing a fire extinguisher and being on bail from Kirkcaldy Sheriff Court at the time of the incident.
It is understood the value of the caravan which was robbed and initially set on fire was £55,000 and it was written off as a result of the blaze.
A second caravan – purchased for £16,000 – was also written off as the fire took hold, while a third – worth £50,000 – was badly damaged.
Numerous other patrons at the busy caravan park, near Comrie in Perthshire, had to be woken and evacuated as the Scottish Fire and Rescue Service battled the blaze.