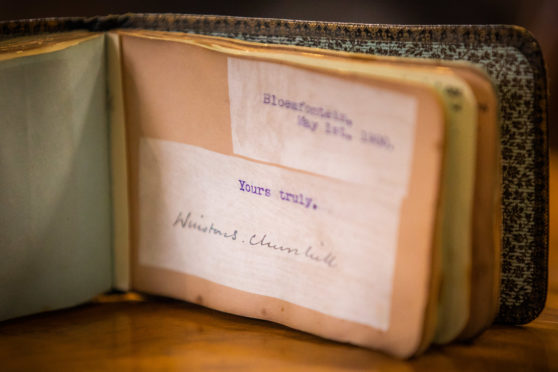 An autograph book containing Winston Churchill's signature is one of more than 650 lots going on sale at a Perth auction.
The book, which will be auctioned at Lindsay Burns and Company Auctioneers and Valuers, was owned by a resident of Tayside.
It also includes autographs from other notable historical figures including Prince Frederick Duleep Singh and William Ruskin.
Auctioneer and Valuer Nick Burns, said: "There is already much interest in it because people want to own a piece of history.
"The autograph book was estimated at £100 to £200 but I am confident it will sell for more than that."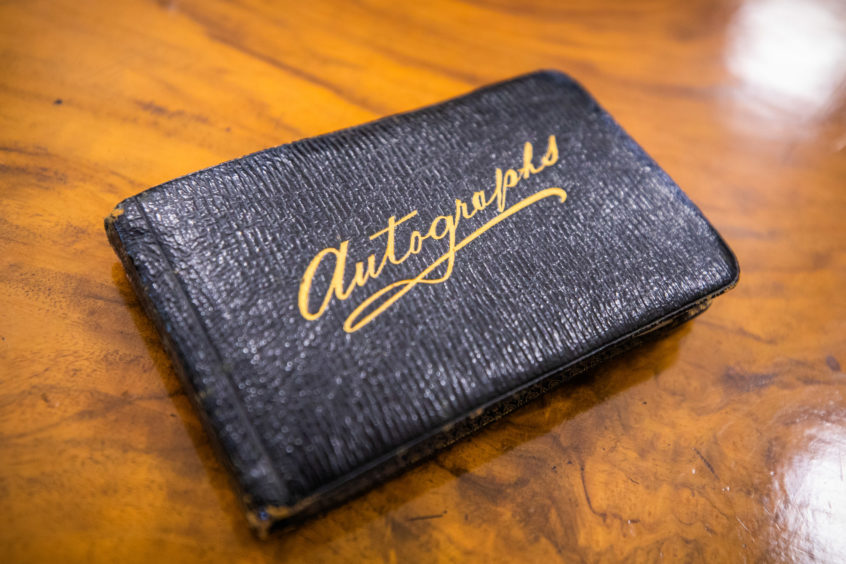 Other lots at the auction will include around 15 examples of Monart Glass. They were brought into the auctioneers by Paul Ysart, the son of Salvador Ysart., who designed and produced the glassware range.
Originally from Spain, Salvador Ysart created his work in Perth. Monart glass objects include items such as paperweights, vases and dishes.
Mr Burns said the provenance of the "collectable and colourful" items, having been brought in by Mr Ysart, and their local links, could mean they attract additional interest.
Among the Monart lots at the auction are a rare mushroom lamp  and an ink bottle and stopper.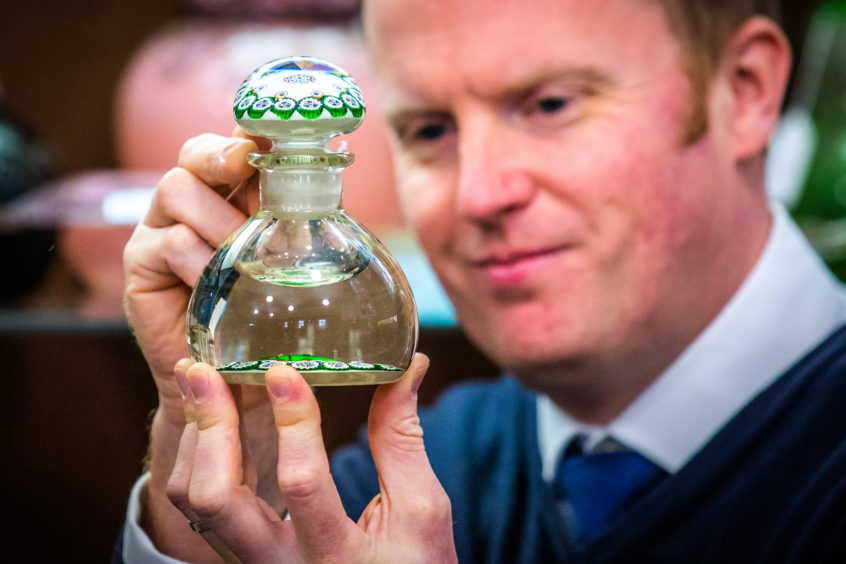 An item of particular interest to collectors is an advertising sign from the early 20th century.
The black and white enamel sign for Fry's chocolates dates from around the turn of the last century and had an estimated value of £200 to £500 but there is an existing bid of more than £3800. The advert's image was designed by the popular Victorian era illustrator and artist, Tom Browne.
Some of Browne's most notable work included the logo of Johnnie Walker whisky and his illustrations featured in Tatler and Punch.
Mr Burns said advertising material is collectable at auctions, particularly if it is vintage. He attributed the high interest in the Fry's sign to its social history and good condition.
The items will be on sale on September 3 and 4.