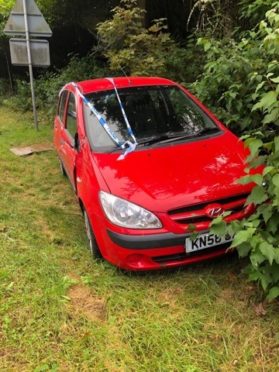 A Highland Perthshire man is appealing for witnesses after an erratic driver forced him to crash his car at the side of the A9.
Martin Glover was driving home from Edinburgh to Pitlochry on Wednesday night, when he had to swerve onto the banking near The Hermitage because another motorist was approaching while straddling both sides of the carriageway.
The 53-year-old saw a car about 50 metres ahead to weave to the side and thought there was a pothole or puddle but moments later, he also had to swerve to avoid a head-on collision.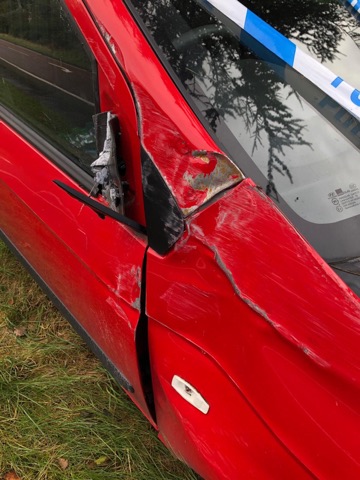 He said: "I was coming home and it was about 6.45pm. There were spots of rain and I noticed that the car in front of me, which was travelling at around 50-55mph, braked sharply. I thought there must have been a puddle.
"I slowed down and seconds later, he swerved to miss a car and it appeared on my side of the road just in front of me.
"I had no option but to swerve onto the verge just before the junction at The Hermitage. It's a big banking and I thought I was going to hit a road sign.
"In my head, I thought I was going to die. All I could see was the headlights on my side of the carriageway.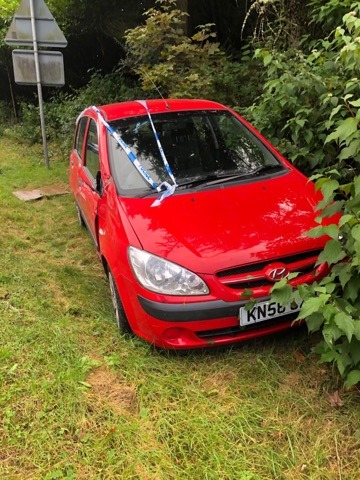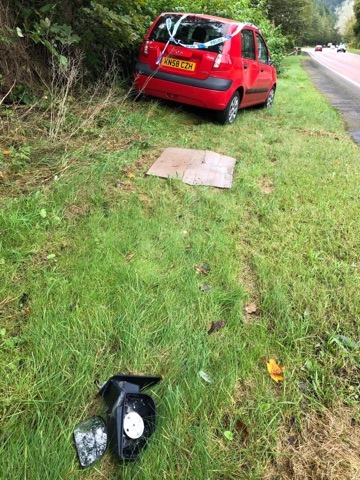 "When I finally came to a stop, it was difficult to get my door open. I was shaking from head to toe and I couldn't see where the car had gone."
Still in shock, Martin contacted the police, but was left to fend for himself after that.
"There were cars behind me so they must have seen the other car. Nobody stopped so I called the police. Since there were no cameras and I couldn't tell the make or model let alone the registration number, they couldn't do anything.
"I was on the A9 and my partner doesn't drive. I was just told to phone a taxi. I was astounded, but I don't know what the protocol is. I would have at least expected police to come out and breathalyse me.
"There's no question that the car will be written off. I hope somebody else saw the car so that I can take things further."
A Police spokesperson said:"Officers were made aware of a one vehicle RTC involving a red Hyundai car near Inver, Dunkeld, just before 7pm last night. Nobody was injured and police did not attend the scene.
"Police were again contacted at 7.30pm by a driver who saw the car on the embankment."