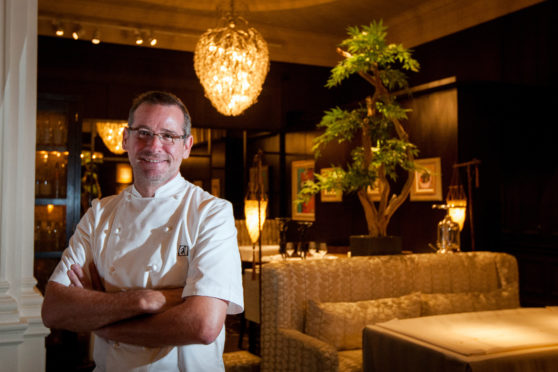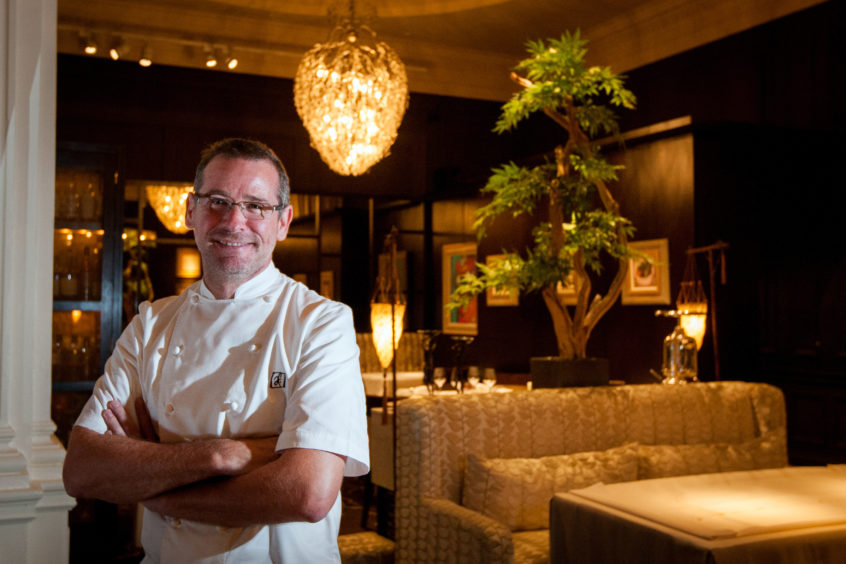 Celebrated chef Andrew Fairlie will receive a posthumous honour at Thursday's Perth College graduations.
The two Michelin starred chef, who died after a brain tumour battle in January, will be remembered with the college's Alumnus of the Year Award.
The accolade will be presented to his wife Kate at a ceremony in Perth Concert Hall, attended by the Princess Royal.
More than 320 students will graduate at the annual autumn ceremony, before taking part in a traditional procession through the city centre.
Principal Dr Margaret Cook said she was delighted to welcome Princess Anne – chancellor of the University of Highlands and Islands – to the city.
"This a memorable day, celebrating our higher education student's success in their studies, and marking the end of a very successful chapter of their lives, equipping them to move on to exciting future chapters," she said.
"We work hard to ensure our students leave us with memories of an enjoyable experience, and friends made along the way, many friendships made here will last a lifetime.
"We are all very proud of our graduates' achievements and I wish them all congratulations and good luck for the future."
Keynote speaker will be Cameron McNeish, an award-winning writer and television presenter.
The ceremony will be broadcast lived on the Perth College UHI website, so that friends and families across the world can join in with the students' big day.
Mr Fairlie enjoyed a stellar career in the hospitality and food industry, with highlights including cooking for the Queen and world leaders.
He achieved two Michelin stars for his restaurant at the world famous Gleneagles Hotel.
Mr Fairlie retired from the kitchen in December 2017 to spend more time with his loved ones.
The academic procession through the city centre, which traditional closes each graduation day, was established to reflect the strong partnership between "town and gown".
Full results in Thursday's Courier.