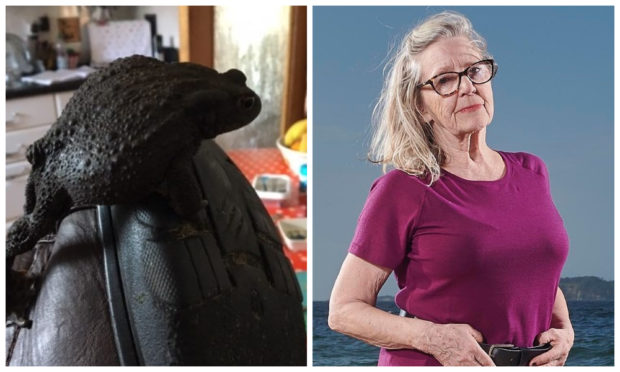 When great-grandmother Irene Cattanach found a huge toad in her Perthshire kitchen, she surprised even herself with her reaction.
The 76-year-old watched her husband pull the ample amphibian out of his welly boot and thought: "That would make a decent meal".
Given where she has been recently, her reaction is probably less shocking.
Irene is back home in Aberfeldy after spending a gruelling five weeks as a contestant on reality TV show Bear Grylls's Treasure Island.
The Channel 4 series, which continues this weekend, sees 12 people battle for survival on a tropical island in the Pacific Ocean, as they search for a hidden haul of cash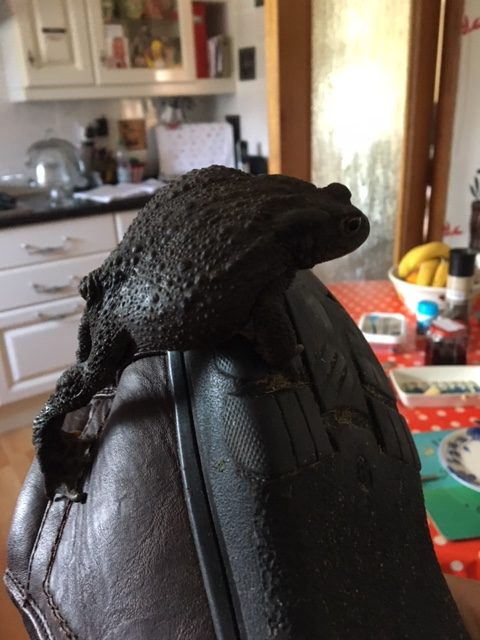 Irene, who has six grandchildren, was the programme's oldest contestant by some margin.
"I wouldn't say it has changed me," she said. "I'm the same as I always was.
"But I suppose it is a bit strange to see a toad and think of it as a meal. Other people don't think that way, do they?
"If I was back on that island, I would definitely have eaten it," she said.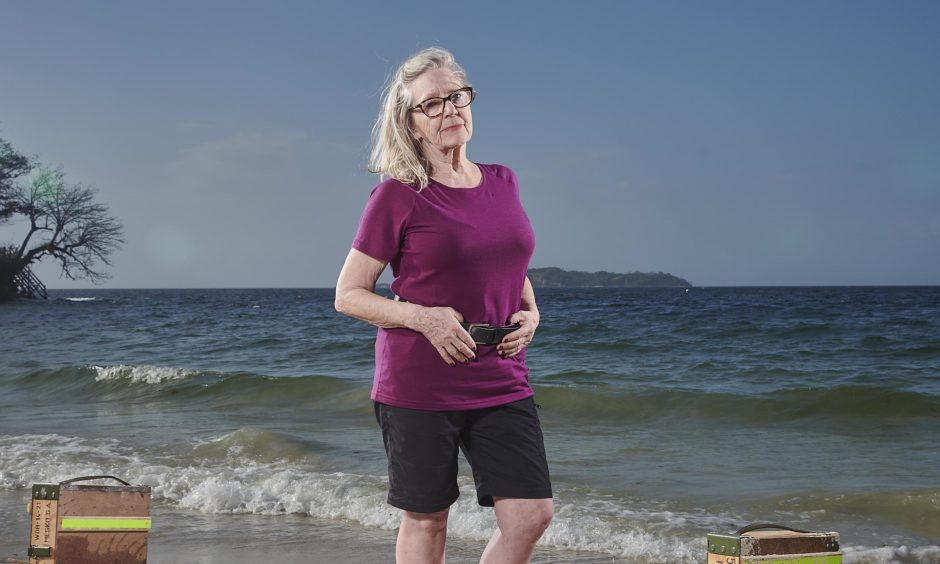 Her husband Euan, 78, was to blame for the toad's near miss. The banjo-maker, who had his own brush with stardom recently when he appeared on Bill Connolly's Made in Scotland documentary, had left his boots outside overnight. The next morning, he put his foot inside one of them and touched what he thought was a sock.
Fortunately he managed to get it back outside before Irene, who did eat a snake during the shoot, could reach for the frying pan.
"When I was on the island and having to cope with starvation, that toad would have been a welcome sight," she said.
"It was a living hell, but I have no regrets about taking part. It was an incredible experience for me, and hopefully it will help inspire other people my age to get themselves out of their comfort zones and try something new."
She said the feedback from viewers had been amazing.
"People have been very kind," she said.
"I've been called a legend because you never see someone my age on a reality TV show.
"There has been a few rude responses too though. Apparently, a lot of people found the sight of me in a bikini 'hot', which I can't understand.
"My daughter tries to hide those comments from me."
The series continues at 9pm on Sunday.