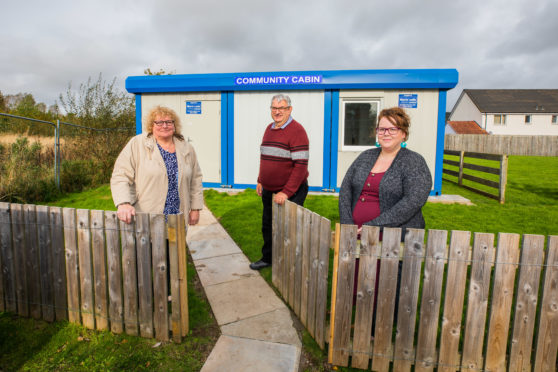 A "long overdue" community hub is set to open in a Perthshire village after years of planning.
The Almond and Earn Action Partnership has achieved its goal of setting up the facility in Oudenarde and it will officially open on Friday.
Group chairman Kenny Simpson MBE said: "The Action Partnership is very grateful to businesses who have helped bring the community cabin to Oudenarde.
"The Morris Leslie Group, Errol, have very kindly given us the cabin rent free for a year with the option of us securing funds if the community wants to retain the cabin."
The cabin will be open from 2 to 6pm on Friday for Oudenarde residents to share their views on its use.
It is equipped with a kitchen, crockery and chairs, all of which have been donated to the cabin.
Former chairwoman of Oudenarde Community Committee, Katherine Hathaway said the cabin could be used for almost anything.
She said: "We are still deciding what the cabin will be used for but it can be used for any type of event.
"For example, it might be used for children's parties, book clubs or that type of thing. It's just what the community wants to use it for.
"The cabin was long overdue and is much needed for the community and for people of all ages to hold meetings and classes.
"It is a place to meet to discuss future improvements and facilities for all the residents of Oudenarde."
Councillor Henry Anderson, of the Almond and Earn ward, echoed Ms Hathaway's views on retaining a community focus.
He said: "The community of Oudenarde can come along and meet with those that can take forward their visions for the community and assist them in finding ways to improve services that is lacking in Oudenarde.
"I hope that the hub can bring together the Oudenarde community to work as a unit for the benefit of Oudenarde.
"As a unit they can approach various organisations that can get the services they seek for Oudenarde."
The Oudenarde community hub, serving the burgeoning new community on the other side of the M90 from Bridge of Earn, is on Clayton Road.