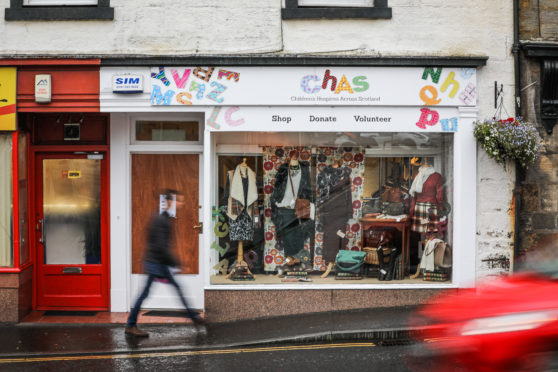 An attack on a charity shop in Kinross that helps raise money for children with life-shortening conditions is being treated as an attempted break-in.
Kinross residents were left shocked after the Children's Hospices Across Scotland (CHAS) Bazaar shop on High Street had two of its windows smashed last weekend.
Police have confirmed they believe the incident was more sinister than mindless vandalism.
Te attempted raid took place between 5pm on Saturday when staff closed for the weekend and 9am Monday when they returned to work.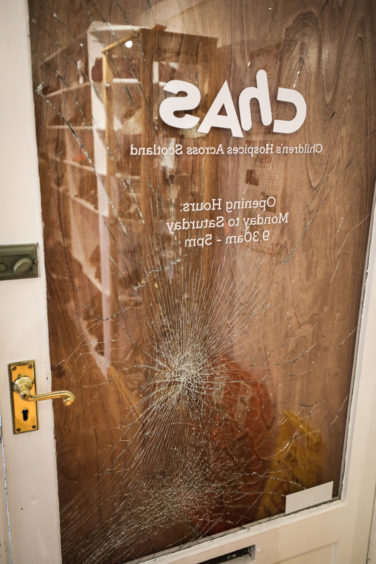 Employees of the charity have slammed the "senseless" act, saying it impacts on the money they have to run their services that helps sick children and their families.
A spokesperson for CHAS said: "We were deeply saddened to arrive at our Kinross shop on Monday and encounter the vandalism that had been carried out over the weekend.
"We are aware that, within the local community, various properties have been victim to similar incidents recently and would hope this is the end of it.
"Our shop exists so that CHAS can help children and families coping with the most difficult of circumstances.
"A senseless act like this literally takes money away from that cause."
The Kinross shop, the original charity store set up to raise funds for the children's organisation, was targeted just months after celebrating its 20th anniversary.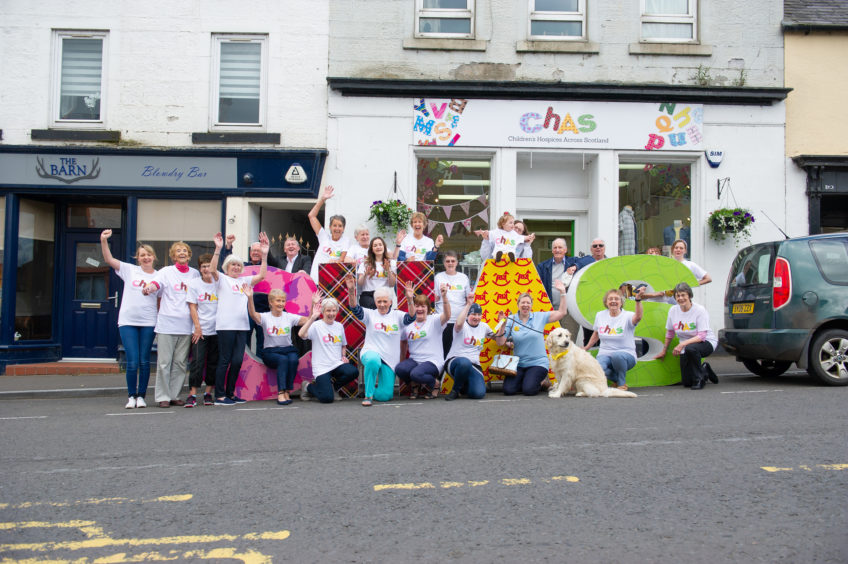 The bazaar sits only a few streets from CHAS' Rachel House hospice which looks after  children with life-shortening conditions and which funds from the charity shop go directly towards.
The attack on the CHAS premises is the latest in a string of break-ins and smashed windows on the quiet Kinross High Street.
Earlier this year the Number 90 cafe was robbed by two men who broke down the door causing thousands-of-pounds worth of damage and stole the till tray and tip jar from inside.
The February theft was at least the fifth break-in on the lower part of the street with a six month period.
A second cafe, Unorthodox Roasters, said they had been targeted twice y vandals within that period.
The cafe owner Chris Bode said that businesses in the area were careful not to keep anything of value in their premises overnight.
A Police Scotland spokesperson said: "We received a call at 9.25am on Monday from a business premises on Kinross High Street following reports of an attempted house-breaking."
They added enquiries are ongoing.