Former Thomas Cook staff assist as Perth and Arbroath holiday-goers attempt to reclaim thousands of pounds
Perth holiday-goers who were left thousands of pounds out of pocket following the demise of Thomas Cook were helped by former staff as they attempted to claw money back from their bookings on Thursday.
Workers hit by the collapse of the travel agency in September helmed an event for customers at Willows Coffee Shop on Thursday afternoon.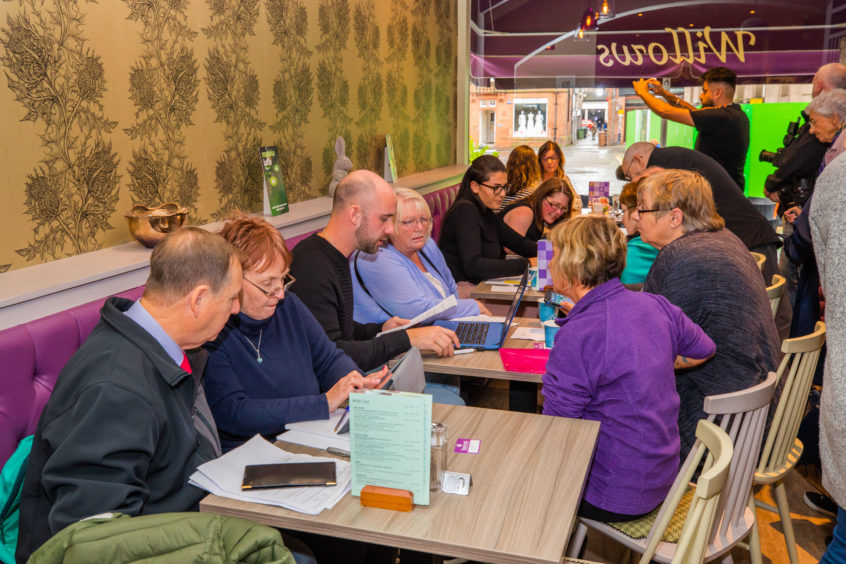 A similar event took place in Arbroath.
It follows an announcement that the two stores are among more than 500 across the UK to be be saved after they were acquired by Hays Travel.
Former Perth Thomas Cook staff helped customers fill out Civil Aviation Authority (CAA) refund claims made on Atol-protected bookings.
The High Street branch will reopen under the Hays name on Monday.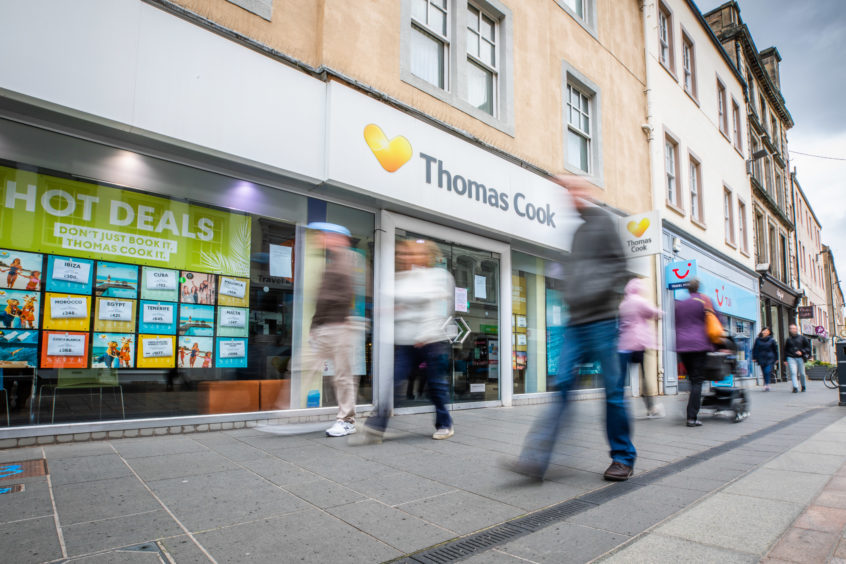 Among the affected customers were Perth couple Angela and Martin Gibson, who spent £8,000 on a holiday to Salou in Spain with Thomas Cook.
The July trip, which would have included nine members of their family, was meant to be the first with their 16-month-old granddaughter Lacey Grant.
Angela said: "We were taking all the family. It was money that was left from my mum dying. We used all the money to take all the family on holiday. The whole holiday was paid in full.
Former Thomas Cook manager says 'weight has been lifted' as competitor saves Perth store
"We are now trying to get all our money back. We are all devastated. We're starting to think the kids are a bit wary about wanting to go in case this happens again.
"Now we're having to pick up the pieces. We have said to them we will look for something once we've got the money back, but where we're going to go we're not sure.
"We can't afford to go anywhere else right now."
Hermine Damie from Perth had spent £2,500 on a holiday to New York with her daughter Natalie.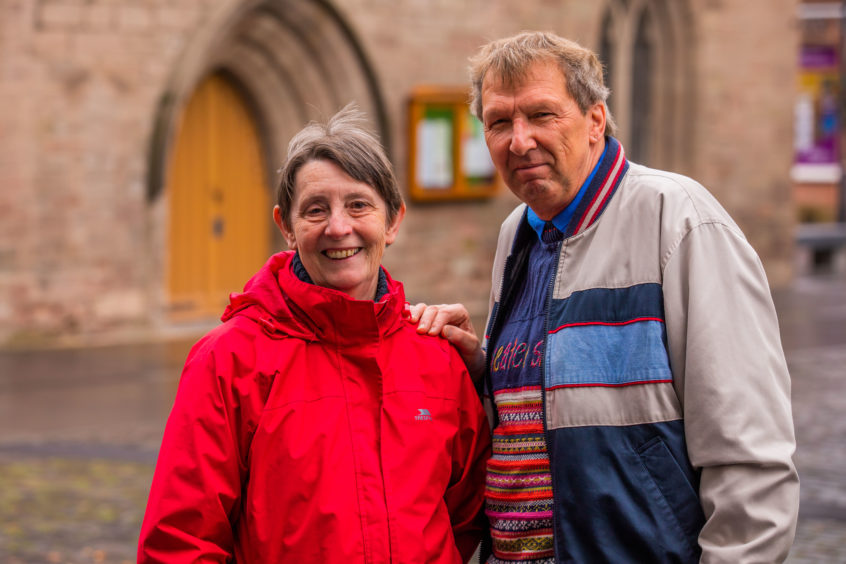 She said: "We were going to do Christmas shopping but don't know how much shopping we will get to do now.
"We've booked again so I'm just hoping to get our money back because it's a lot of money to be forking out."
Sisters Pat and Irene Lamond's winter cruise to the Canaries, booked through Thomas Cook, is safe. However the pair, who have been using the branch to book breaks for three decades, popped in to chat to travel agency staff.
Pat said: "We just came in today to see the girls. We are so happy that that travel agency is still going to be open because we really feel we need it in Perth."
Alison and Duncan Marshall had a trip to Majorca booked for next summer and hoped to get their £400 deposit back.
They had been booking holidays through Jackie and her team for over a decade.
Alison said: "We always book with the girls.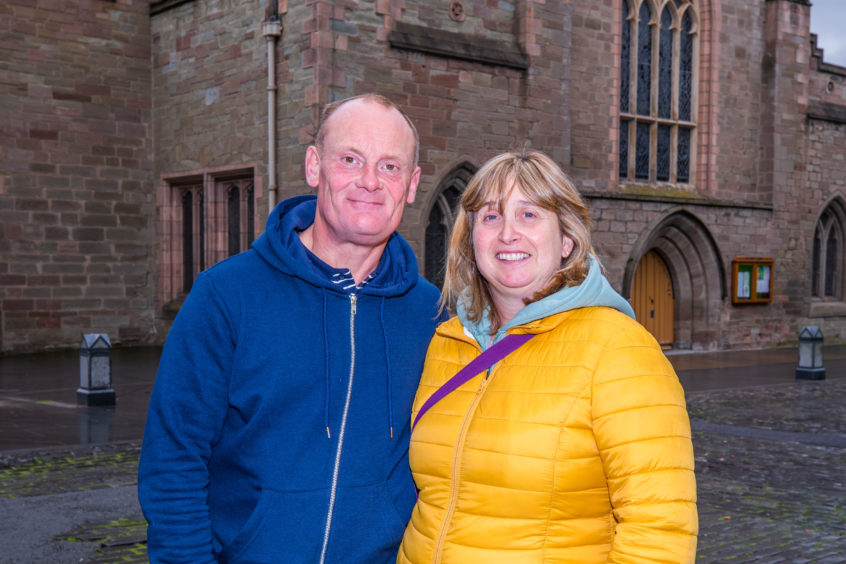 "They know what they're doing and we like to stick with people we know. It's a shame.
"Every time we've went through them we've had great holidays."
Jackie Sutherland, manager of the Perth Thomas Cook store, said: "Last week the team all sat down and decided we want to do something for our customers. It was just to kind of give them a little bit of reassurance. Then the news broke yesterday.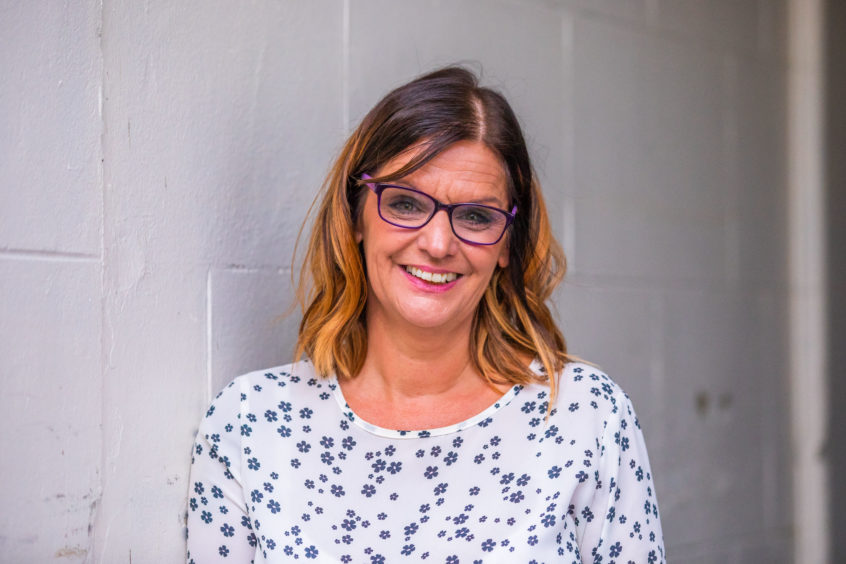 "It is a huge relief to know as of Monday I start working for Hays Travel doing the job I love doing.
"Anybody who has got claims from the CAA we're helping them process them. A lot of customers have really just popped in to say hello. It is overwhelming for us."
Staff of the former Thomas Cook in Arbroath also hosted a help station yesterday afternoon to help customers with claims with the CAA.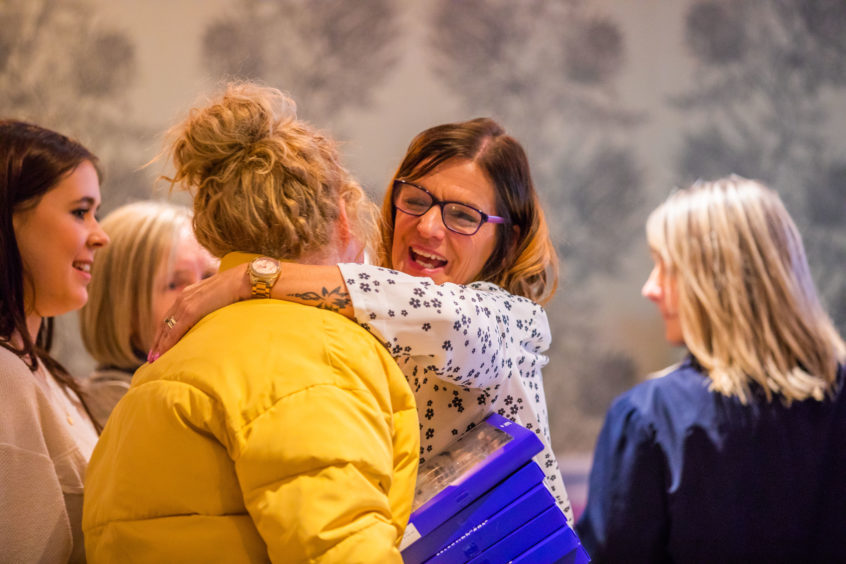 Manager Stuart Betty also had some good news when he confirmed the Arbroath store has been taken over by Hays Travel and all the staff are being kept on.
The event took place in the Townhouse in the High Street.
Mr Betty said that when the axe fell they were not only devastated for ourselves "but also for all our loyal customers".