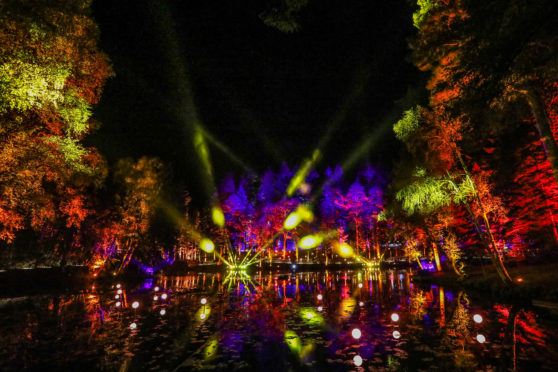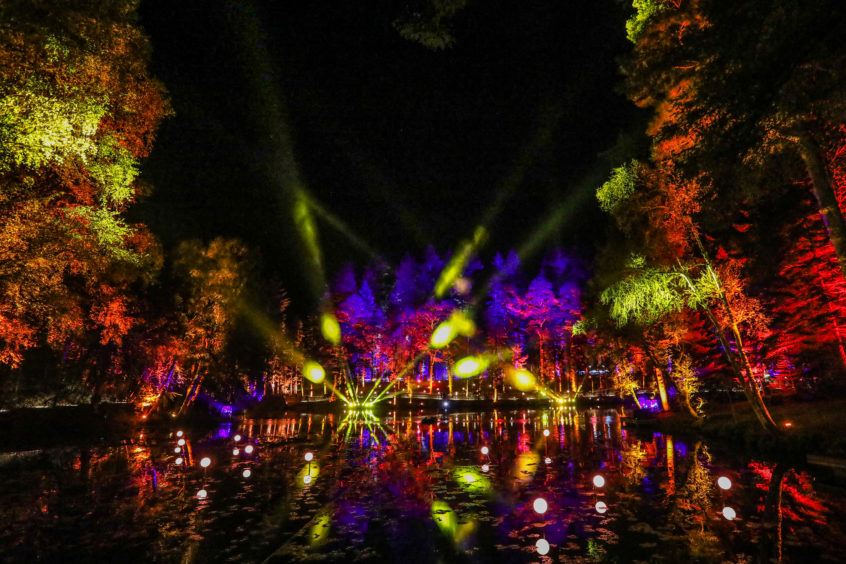 Large swathes of Highland Perthshire were plunged into darkness after a power cut hit thousands of homes.
The outage stretched from north of Calvine to south of Dunkeld, and reached as far west as Tyndrum.
SSE, which manages the network said the power cut was as a result of an "unusual" double fault in the transmission route between high-voltage pylons and electricity sub stations.
The firm was able to restore power to more than 5,000 homes by rerouting electricity supplies.
A spokeswoman said crews had yet to determine the exact locations of the faults but an investigation into Saturday's events was now under way.
Fiona Meechan, general manager at the Moulin Hotel in Pitlochry, said: "We were able to serve drinks so the bar was absolutely packed but we couldn't offer food.
"All our appliances are gas but the safety system runs on electricity so when we have a power cut that shuts off the gas.
"For lighting we used candles – it would have been quite romantic if it hadn't been so busy.
"It couldn't have happened at a worse time as Pitlochry was really busy yesterday – it probably affected a lot of people going to the Enchanted Forest as they would have been unable to get food beforehand."
Tills at the House of Bruar were taken out of action but deputy general manager Richard Christie said staff were able to initiate back up procedures.
He said: "We had several hundred customers on site at the time.
"We are not the type of business who would simply close down. The retail shop was still trading. We went onto a manual system, things like swiping credit cards with the paper machines
"We did experience problems with the food operations. We had a lot of people wanting to use the fish and chip shop, which opens late, and we had to turn people away."
The Enchanted Forest event at Faskally Woods, near Pitlochry, went ahead, despite being in the middle of the affected area, as the main show is powered by generators.
However a spokeswoman said the departures area at Pitlochry's Fisher's Hotel was affected, with the power being out on the town's entire High Street.
A spokeswoman for SSE said: "There was two transmission faults, which is quite an unusual fault. It affected a large geographical area, with around 5,500 customers affected.
"The fault occurred at 5.30pm. We had 1,200 customers back on within an hour and the remainder on within 90 minutes.
"Hopefully any disruption was kept to a minimum.
"We apologise for any inconvenience and are currently investigating the incident."